Newcastle University film student wows festival circuit
Published on: 9 August 2019
PhD student Evripidis Karydis is showing his documentaries all over the world.
Originally from Thessaloniki in Greece, Evripidis, whose work is informed by his Greek heritage, has had his films screened at a range of prestigious international festivals. They have been shown in locations ranging from Oaxaca, in Mexico, to Moscow, Bucharest and Lille. Future screenings will be held at festivals in Malmo, Sweden, in Chania, Crete and in Glasgow.

"I am so thrilled that my work is being acknowledged by the filmmaking community all around the world," says Evripidis, who is the first Film Practice PhD student in Film@CultureLab, the University's centre for film practice. "It gives me the strength to continue creating".

His films covers a range of subjects. 98 is a portrait of Eleni, an elderly woman living alone, who reminisce about her early days living in a village. The Crossing is about a Greek mother's quest for fulfilment and independence through open water marathon swimming. The Collector tells the story of Mr Paschalis, a retired bank clerk whose passion for collecting old objects has led to him turning his home into a museum, where he acts as an eccentric tour guide. Freedom Through Football narrates the story and activities of a group of male activists who established the St. Pauli F.C. fan club in the city of Thessaloniki, Greece.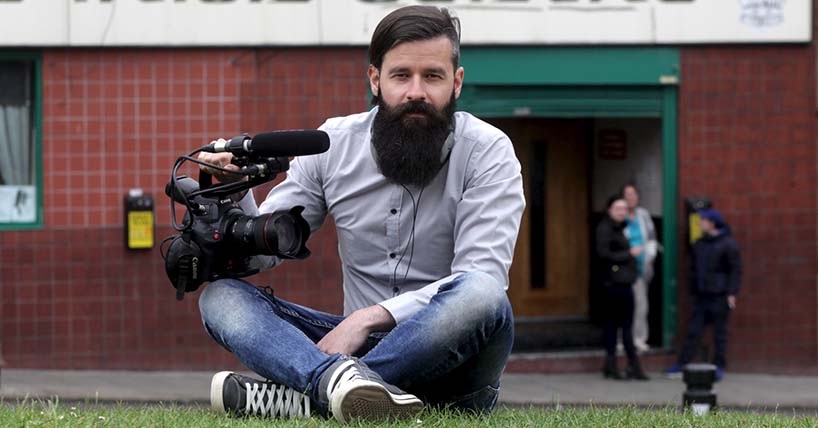 Compelling stories
"Documentary filmmakers are storytellers, always looking for the compelling story to tell," said Evripidis. "With my films I am sharing the stories of these people with the rest of the world."
Next up for Evripidis is a screening of 98 at the Sixth International Documentary Festival of Ierapetra Awards in Crete, Greece followed by a screening of Freedom Through Football in September in Glasgow. In October, The Collector will be shown at the Chania Film Festival in Crete after getting its UK premiere at the Crossing the Screen International Film Festival in Eastbourne, at the end of September.

"Evripidis is our first PhD by Film Practice student in Film@CultureLab at Newcastle University," said Dr Ian McDonald, director and founder of Film@culturelab."As his supervisor, I have seen him grow in confidence and ability as a documentary filmmaker and am delighted that his work is now being recognised on the festival circuit.

"What marks Evripidis out as a filmmaker is that he works hard, recognising that you can only improve as a filmmaker by making films, and secondly his social commitment to using his filmmaking skills to both celebrate the lives of everyday people and to advance the cause of justice. I am sure he has a great career as a documentary filmmaker ahead of him."
---
Latest News