10 year celebration for NUMed in NC
10 year celebration for NUMed Malaysia
Published on: 24 September 2019
An energetic lion dance and traditional drumming have formed part of the celebrations to mark a decade of teaching at our international campus, Newcastle University Medicine Malaysia.
Students, staff and alumni have come together to celebrate 10 years of teaching at the purpose-built site which provides high quality medical and biomedical education.
In the last 10 years, a total of 484 students have graduated from the programmes of Bachelor of Medicine, Bachelor of Surgery (MBBS) and BSc (Hons) Biomedical Sciences.
Following celebrations at the South Malaysian campus at the weekend, a ceremony in Newcastle began with the raising of a Malaysian flag at Newcastle University Medical School, followed by a special performance with a lion dance led by Master Sifu. They were accompanied by students from the Newcastle University Malaysian Society who performed a dance and were trained by Kayu Gangsa, a Malaysian Gamelan group in the traditional dance form. In addition, there was a martial arts showcase from OG Combat Academy based in Newcastle held in the grand setting of King's Hall.
Newcastle University Malaysian Society President, Emelia Florian who is a Psychology student said: "I am so happy that Newcastle University is honouring this special anniversary, and we are looking forward to showcasing a flavour of our Malaysian culture to everyone."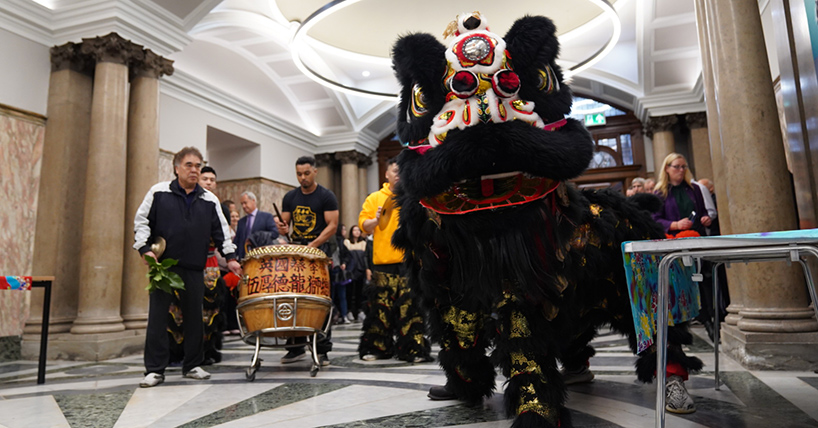 Flourishing campus
Professor Chris Day, Vice-Chancellor and President of Newcastle University said: "A decade ago we decided to establish an international campus that would replicate the essence of Newcastle University and uphold our quest for continued excellence.
"I am honoured to have been involved from the start – from the conception to the realisation of a fully-fledged international campus. It gives me great joy today to mark just how far we have come.
"We come together today to celebrate what has been achieved thanks to the contribution of staff, students and alumni of Numed. Ten years down the road and the campus continues to flourish. Today, it has established a solid reputation of its own, offering high quality UK medical degrees in Malaysia, and our graduates are globally aware while being regionally based. The training they receive prepares them for careers that will underpin the health and welfare of society, for the benefit of the country and the greater Asian region."
Provost and CEO of NUMed, Professor Chris Baldwin said: "Looking at where we are today, as we celebrate the 10 year anniversary of NUMed we can all be very proud of what we have achieved. I am very grateful to all of the many helping hands that have shaped our past and our present and to all who will help us to develop further in the future. NUMed is indeed very fortunate to have built such an amazing community of people over the years who have helped us to reach this momentous occasion."
NUMed marked the occasion on Saturday with an official ceremony as well as traditional performances and the planting of a native tree.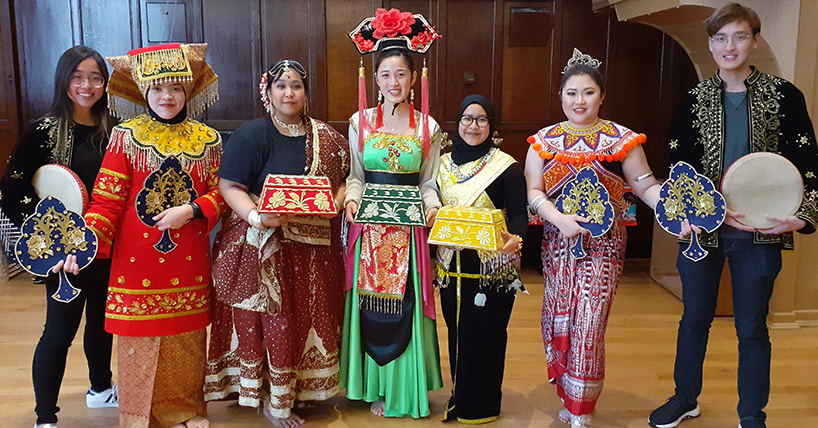 Kolam
Students from Malaysia, currently studying at the University, Norliyana Norfadelizan, Emelia Florian and Kauthar Roslan, had also creating a colourful Kolam, a traditional rice drawing often created on celebratory occasions. This was on display in the entrance to the Medical School.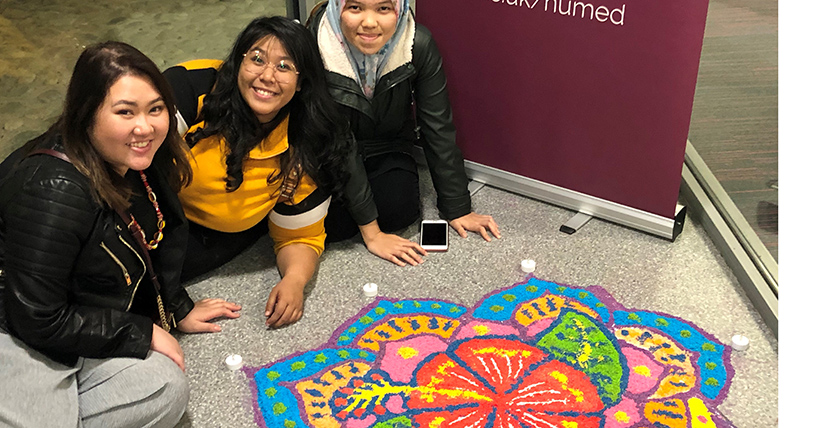 Professor David Burn, Pro-Vice-Chancellor for the Faculty of Medical Sciences said: "Every time I am at NUMed, I am struck by the vitality of the campus community and the high quality of the faculty and students as they prepare to change the face of medicine in the region for the better. With that in mind, I pay tribute to everybody, past and present, who has shaped the campus into what it is today."
And Professor Steve Jones, Head of School of Medical Education added: "I would like to pay tribute to the many members of staff, both academic and from the professional services team who have contributed so much to hte success of NUMed over the years."
We offer two undergraduate programmes; Bachelor of Medicine, Bachelor of Surgery (MBBS) and BSc (Hons.) Biomedical Sciences and a pre-university programme, Foundation in Biological and Biomedical Sciences. They have been approved by the Malaysian Qualifications agency, and NUMed Malaysia is registered as a Private Institute of Higher Learning by the Ministry of Higher Education Malaysia.
Additionally, a range of postgraduate programmes are offered from Newcastle University, UK via e-learning with some optional face-to-face teaching in Malaysia.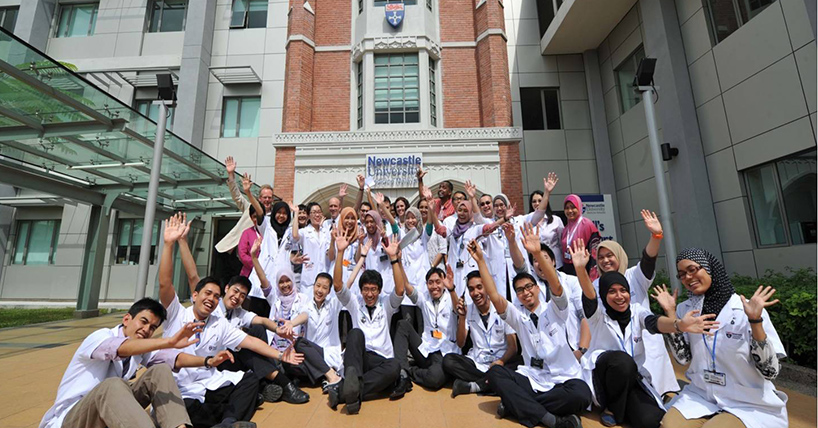 ---
Latest News