Global visionaries awarded £22million to advance emerging technologies
Published on: 4 October 2019
Two pioneering engineers from Newcastle University have received funding to develop groundbreaking technologies that have the potential to considerably benefit society and the UK economy.
Chairs in Emerging Technology
Intelligent and resilient ocean engineering, new kinds of batteries and more precise x-ray scans are among the disruptive innovations being developed by the Royal Academy of Engineering's latest Chairs in Emerging Technologies announced today. The Academy has made awards totalling over £22 million in research funding through its Chairs in Emerging Technologies programme, providing long-term support to nine world-leading engineers across the UK to advance emerging technologies.
The innovations being developed by the Chairs in Emerging Technologies have the potential to considerably benefit society and the UK economy, and enable the nation to remain at the global forefront of engineering innovation. The areas of research funded reflect the UK's wider technological priorities, with many of the projects directly aligned to the government's Industrial Strategy and designed to tackle some of the biggest industrial and societal challenges of our time.
The ten-year support provided to the Chairs will enable them to progress their pioneering ideas from basic science through to full deployment and commercialisation.
Professor Natalio Krasnogor and Professor Ian Saxley Metcalfe are among the new Chairs.
As part of the Engineering Data Structure Organoids project, Professor Krasnogor will investigate innovative ways of scaling up the volume of data that can be stored in living cells by storing, searching, sorting and retrieving data encoded in the genetic materials DNA or RNA. Tremendous advances in DNA information coding, synthetic biology and nanotechnology have made it possible to develop practical and scalable in vivo data structure organoids. Professor Krasnogor, together with his team and his industrial partners, will look at the opportunities for commercialising this emerging technology and also analyse its long-term social implications.
Professor Krasnogor said: "This award means that we are able to extend our work in 'natural computation', specifically in DNA and RNA data storage with particular emphasis in vivo applications.
"This award will enable us to push towards a much needed transition from currently expensive data storing in molecules (e.g. DNA) to cheap, programmatically processing of data & materials within biological data structures. I am thrilled to receive this funding which will support our research group for a considerable period of time giving us a robust base to pursue blue-sky, risky research and permit a systematic exploration of translational opportunities with the industrial partners that have supported us. Furthermore, the award will enable us to track how responsible research and innovation is carried out over a period of time that is longer than what is traditionally afforded by other funding schemes. I am thus thankful and honoured for this opportunity that the Royal Academy of Engineering has granted us and I am also grateful for the great doctoral students and postdocs who, for years, have fuelled our research group with their enthusiasm, hard work and creativity."
Professor Metcalfe will develop new chemical reactor technologies to help achieve the energy conversions needed to support a low-carbon energy future including, but not limited to, low-carbon hydrogen production. Reaction engineering lies at the heart of such chemical conversions. Professor Metcalfe plans to exploit recent innovations in the cyclic operation (or chemical looping) of chemical reactors to deliver transformational chemical processes for the energy sector.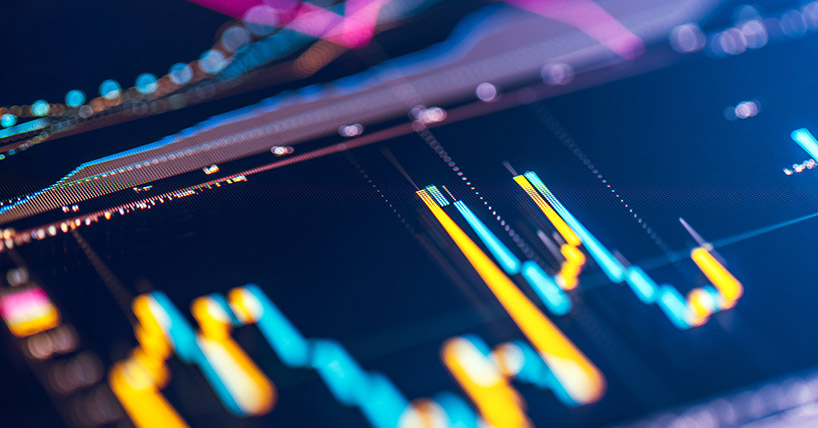 Economic and social benefits
Professor Sir Jim McDonald FREng FRSE, President of the Royal Academy of Engineering, said: "Engineering is critical to the research and innovation process, enabling the generation of tangible economic benefits for the nation. Emerging technologies offer enormous opportunities for the UK, both economically and socially. Investment in these areas will help us to stay competitive in the global marketplace and to establish a foothold in developing future markets. The quality and vision of those receiving the awards are testament to the outstanding research talent in the UK. It is essential that we support both the innovations and the pioneering individuals who will transform their ideas into fully commercialised technologies with important and widespread applications."
Dr Dame Frances Saunders DBE CB FREng, who leads the Chairs in Emerging Technologies steering group, said "We have had a large number of fantastic research proposals from very talented individuals across a wide range of engineering disciplines, which has made our job of choosing the final eight awardees particularly challenging. We have been delighted to see ideas coming forward in this round to apply emerging technologies that could revolutionise some more traditional fields of engineering as well as those that could open new areas of application. This is an exciting set of proposals and we look forward to seeing their progress in the years to come."
The eight Chairs in Emerging Technologies are supported through the UK government's Investment in Research Talent initiative. In recognition of the importance of engineering research to the UK, the government has provided the Royal Academy of Engineering with a significant increase in funding to attract and retain the best research talent to the UK and support their work.
The other Chairs in Emerging Technologies are:
Professor Richard Dinsdale, University of South Wales, Bio-Electrochemical Process Engineering for Carbon Reduction and Resource Recovery
Professor Susan Gourvenec, University of Southampton, Intelligent and Resilient Ocean Engineering
Professor Alessandro Olivo, University College London, Micro-radian x-ray scattering: transformative technology for industrial and medical diagnostics
Professor Themis Prodromakis, University of Southampton, Memristive Technologies for Lifelong Learning Embedded AI Hardware
Professor Danail Stoyanov, University College London, Robotic Actuated Imaging Skins
Professor Magda Titirici, Imperial College London, Sustainable Energy Materials for Emerging Technologies
The next Chairs in Emerging Technologies call will open on 7 October 2019 with a deadline of 11 February 2020. The award value is £2,780,000 over ten years.
---
Latest News