New underwater drone lab set to boost North East's capabilities
Published on: 7 November 2019
A new laboratory focused on the design and build of drones capable of exploring and working in our oceans is helping to strengthen the North East's expertise in underwater engineering.
The new facility, supported by UK-based engineering firm Sonardyne International Ltd., creates a focal point for cross-disciplinary, collaborative work on marine robotics at the university.
Housed in the Armstrong Building, the Newcastle University Sonardyne Robotics and Autonomous Systems Student Laboratory contains new equipment and components for building underwater drones, from vehicle parts, laptops and control stations, to a new rapid prototype printer, all backed by Sonardyne.
The space is already being used by undergraduate students, with the supervision of academic members of staff, to take their design ideas for subsea robotics and marine autonomous systems (MAS) off the drawing board and into reality. This includes designing and printing their own custom robotic parts to build remotely operated vehicles (ROVs) and, soon, also autonomous underwater vehicles (AUVs).
The university's Engineering Projects Society has been active in subsea robotics projects over the last three years. Most recently, its competitive arm, the NUROVers team, made it through to the finals of the Marine Advanced Technology Education competition in Tennessee, US, winning the 'Guts and Glory' award. One of the Engineering Projects Society's next goals is building an Autonomous Underwater Vehicle (AUV).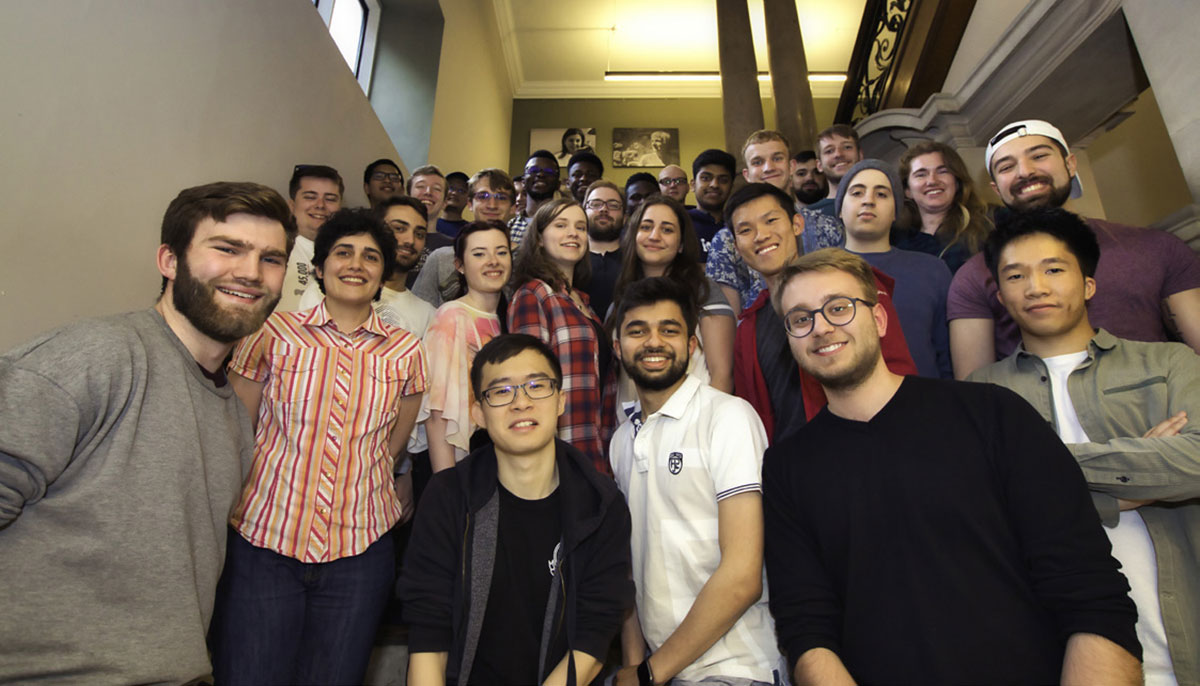 Leading the way
Dr Maryam Haroutunian, Lecturer in Marine Technology at Newcastle University who supervised the student team, said:
"It has been an absolute joy and privilege to supervise and work with such a determined and enthusiastic group of students.
"Seeing them grow, become more independent, learn from their mistakes and succeed by working as a team throughout, makes myself as well as I am sure, the University, proud and confident that the future is looking bright and that these students will proceed to be successful professionals in the future.
"Having a prominent member of the industry, Sonardyne International Ltd., acknowledging that this type of activity is paramount to the further development of students, and actively sponsoring and advising them, gives students confidence and energy and helps us in carrying on providing the opportunity to the students."
Focus on underwater robotics
Sonardyne, based in Hampshire, has a long tradition in supporting engineering education in the UK. The company is a leading supplier of cutting edge wireless underwater communications, positioning, navigation and imaging technologies to the growing subsea robotics and marine autonomous systems business globally. Its customers span the defence, ocean science and offshore energy industry segments.
"As a company, we passionately believe in supporting education in engineering here in the UK," says Managing Director John Ramsden.
"Newcastle University is one of the only universities in the country focusing on underwater robotic and MAS and it's a focus that closely aligns with where we see the future of offshore and marine operations.
"Supporting the students in these areas, in a region with a strong a heritage in subsea engineering, will support growth in these expertise, both in Newcastle and more broadly across the UK in coming years."
Engineering Projects Society President Edward Land adds: "To be involved with engineering Project Society working on the ROV has allowed myself and others to not only apply what we have learnt in the classroom to a real life situation, but also to learn about different aspects of engineering in order to work together in a cohesive team of multiple disciplines.
"Sonardyne's sponsorship will be beneficial as it will allow us to be more adventurous and experimental with our solutions without having to worry about funds."
---
Latest News