Living Wage accreditation
Living wage accreditation announced at Newcastle University
Published on: 11 November 2019
Newcastle University has today been accredited as a Living Wage Employer which will see everyone working here receive a minimum hourly wage of £9.30 an hour.
Announcing the University's accreditation today, the Living Wage Foundation also revealed this new rate - which is higher than the government minimum for over 25s, which currently stands at £8.21 per hour.
Around 700 University colleagues will benefit from the uplift, including Paul Dixon, 63, who is one of the University's cleaning team based at Centre for Life. He has been part of the team who helped decide how the Living Wage should be introduced.
He said: "Most staff who will benefit from this live in the city, or a couple of bus stops out, and so any extra earned will go back into the city – it all helps.
"With all the new buildings the University is putting up, they have to be cleaned and looked after in between so it's nice that cleaning staff like me, and gardeners, are being properly valued. This extra money will help out my daughters to give them the best start we can as they set up their own homes.
"Newcastle University is a solid place to work and to be recognised as deserving the living wage is very welcome."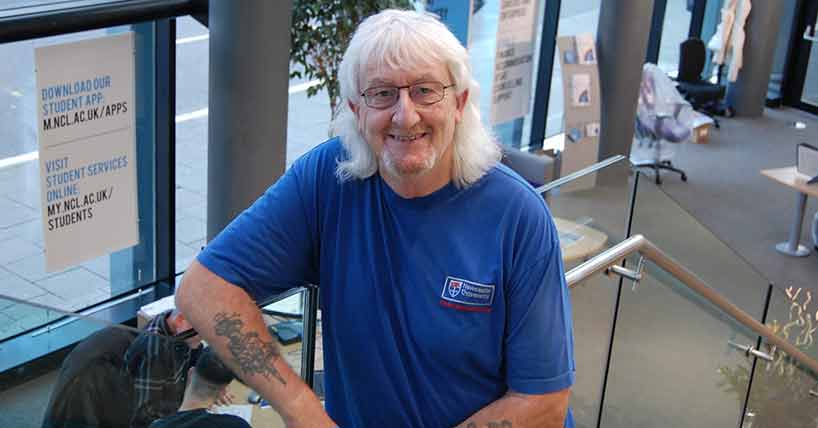 Accreditation delight
The University is one of the biggest employers in the region and Vice-Chancellor and President of Newcastle University, Professor Chris Day, said: "As a responsible employer, we know that the real Living Wage means happier and healthier colleagues so we are delighted to announce this new rate of pay to recognise those who are key to making our University a safe and welcoming place."
Professor Julie Sanders, Deputy Vice-Chancellor at Newcastle University, who has led the Living Wage initiative, said: "We are dedicated to creating a fairer and more just society at Newcastle University and so we are delighted to achieve our accreditation.
"This is thanks to the hard work and support from a large group of colleagues and it goes some way in recognizing the invaluable role our staff play in university life and its contribution to the local economy.
"With one in four workers in our region still earning below the real Living Wage, we hope other organisations will follow our lead."
The real Living Wage is the only rate calculated according to the costs of living. It provides a voluntary benchmark for employers that wish to ensure their staff earn a wage they can live on, not just the government minimum.
The hourly rate of pay is set independently and updated annually – it differs from the National Living Wage which is currently £7.83 (for those aged 25 or over.)
Hard work deserves fair pay
Katherine Chapman, Director, Living Wage Foundation, said: "We're delighted that Newcastle University has joined the movement of nearly 6,000 responsible employers across the UK who voluntarily commit to go further than the government minimum to make sure all their staff earn enough to live on.
"They join thousands of small businesses, as well as household names such as LUSH, Heathrow Airport, Barclays, West Ham Football Club and many more. These businesses recognise that paying the real Living Wage is the mark of a responsible employer and they, like Newcastle University, believe that a hard day's work deserves a fair day's pay."
The announcement comes at the start of the week of a week-long series of events themed around social justice which are highlighting Newcastle University's focus and work across a number of pressing issues, including climate change, diversity and human rights. It will include the opening of Newcastle University's Frederick Douglass Centre named after the author and social reformer and a ceremony on Thursday by the Living Wage Foundation to celebrate the University's accreditation.
---
Latest News