Director appointed for new centre for architecture and cities
Published on: 5 December 2019
Owen Hopkins has been named the first director of a new centre for architecture and cities in the Sir Terry Farrell Building at Newcastle University.
Unique addition
A curator, writer and architectural historian, Owen will manage the centre and its programme of events and be part of the team managing its design. The centre will be a space for thinking about architecture and cities, exploring outwards from the city of Newcastle's history and future opportunities.

It has been supported by Newcastle alumnus, Sir Terry Farrell, and responds to his idea that cities should have 'urban rooms'; places to get involved in the past, present and future of the built environment; encouraging creative public engagement in the future of buildings, streets and neighbourhoods.

A unique addition to the University campus, the centre, due to open in winter 2021, will include major exhibition spaces addressing architecture, urban planning and design. Including spaces for events, education and research, and business start-up spaces for graduates, it will exploit Sir Terry Farrell's extensive archive, which he generously donated to the University last year.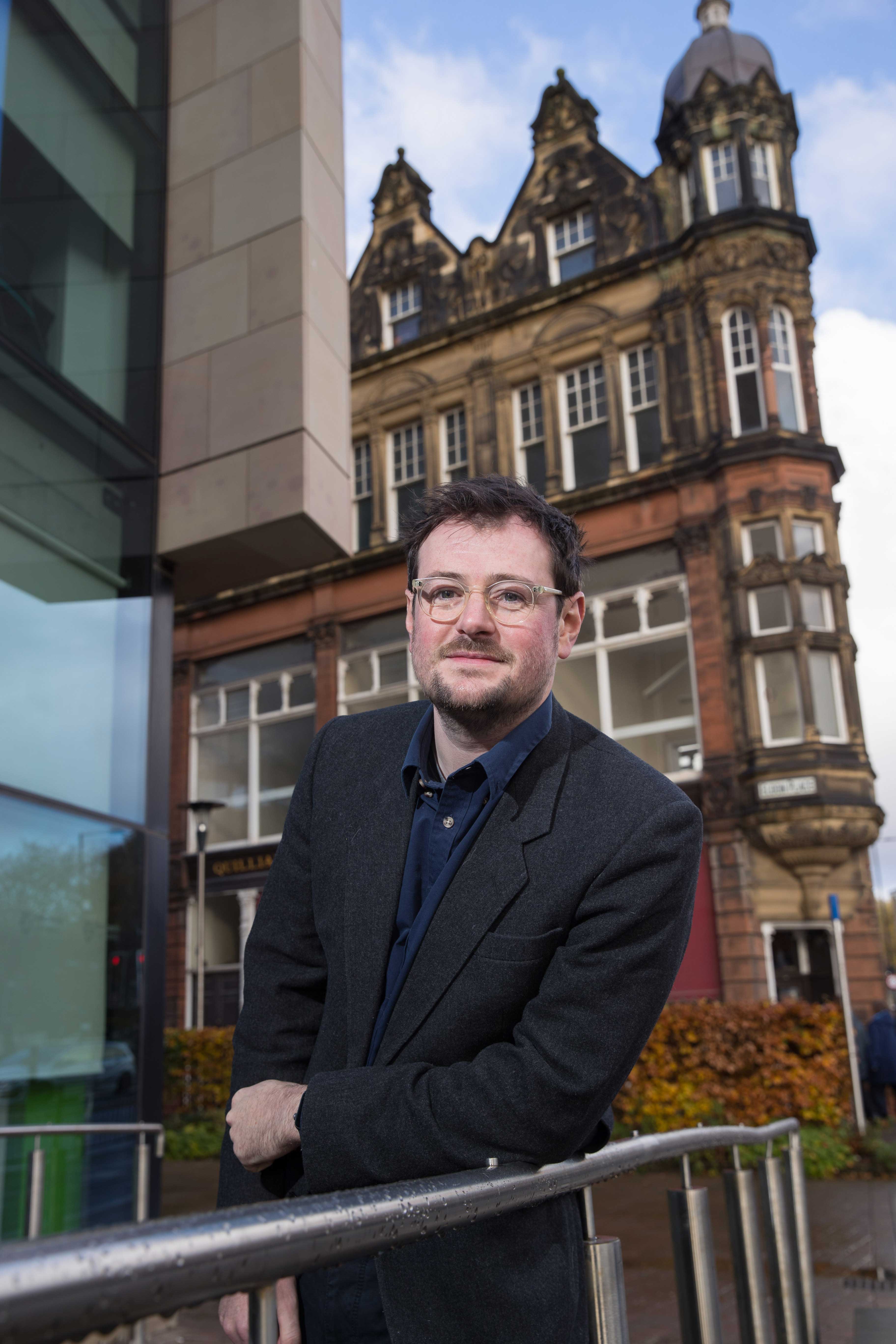 Key debates
"I am delighted to be joining the team at such an exciting moment in the centre's development," says Owen. "I am passionate about engaging people with architecture and cities – their past, present and future – through programmes of all type and scales.

"This new centre has the potential to play a transformative role in the key debates about architecture and planning in Newcastle, the UK and globally, and I am honoured to be leading it at this critical stage."

Owen is moving from his role as Senior Curator of Exhibitions and Education at Sir John Soane's Museum in London and was previously Architecture Programme Curator at the Royal Academy of Arts.

Professor Adam Sharr, Head of Newcastle University's School of Architecture, Planning and Landscape said: "We are delighted that Owen Hopkins will be joining us. His extensive track record as a curator and writer - and acknowledged experience in provoking, educating and inspiring audiences – will establish our new centre on the soundest footing, ready to promote exciting programmes, and build the centre's profile internationally, nationally, and locally."
Sir Terry Farrell
Sir Terry Farrell, whose gift to the University has made the centre possible, is an internationally famous and influential architect with a 60 year career. The founder of the prestigious architectural firm Farrells, he is one of Newcastle University's most successful graduates and is a Visiting Professor with the University.

"I am so pleased that Owen has been appointed Director of the Farrell Centre," says Sir Terry. "He is just the right fit and I am confident that his many talents will be put to good use at the centre in the years to come."
"This project and all it represents is as important to me as anything I have ever embarked upon and I am delighted that we have such an impressive individual to lead its development from the outset."
The new centre will be housed in the Sir Terry Farrell Building, previously known as Claremont Buildings, on the corner of Barras Bridge and Claremont Road. A former department store, work to transform and regenerate the site which is currently largely unused, is expected to begin in 2020.
In 2018, Sir Terry donated £1m and his impressive archive to the University. Comprising thousands of items, the archive spans six decades of his career, and includes models, drawings, papers and diaries referencing iconic and award-winning design such as the MI6 Building in London (which has famously appeared in James Bond films), Beijing South Station in China, and the Embankment Place development above and around London's Charing Cross station. It also includes pieces from his schooldays growing up in Newcastle and from his five years as a student studying architecture at Newcastle University between 1956 and 1961.
---
Latest News