Young artists from Newcastle University shortlisted for art award
Published on: 31 January 2020
Students and graduates dominate the shortlist to become the fifth Gillian Dickinson North East Young Sculptor
Cheeseburn Sculpture
Cheeseburn Sculpture, a sculpture park based in Northumberland, has announced the eleven artists who will compete to be named the fifth Gillian Dickinson North East Young Sculptor.
The partnership between Cheeseburn and the Gillian Dickinson Trust was initiated by the founder of Cheeseburn Sculpture Joanna Riddell in 2015. The Gillian Dickinson North East Young Sculptor Award encourages young artists studying in, working in or originating from the North East to create a proposal for an exhibition at Cheeseburn.

Shortlisted artists are given £300 to develop these proposals, which are displayed at Cheeseburn. Visitors to Cheeseburn can vote for their favourite proposal, and a selection panel will choose one winner who will be awarded £6,500 to develop their proposal into an exhibition to be displayed at Cheeseburn in 2021. This year, visitors will be able to view the shortlisted artist's proposals from the 23rd to the 25th and the 30th to the 31st of May.
The winning artist will also receive advice and support from Matthew Jarratt, Curator and Artist Mentor at Cheeseburn.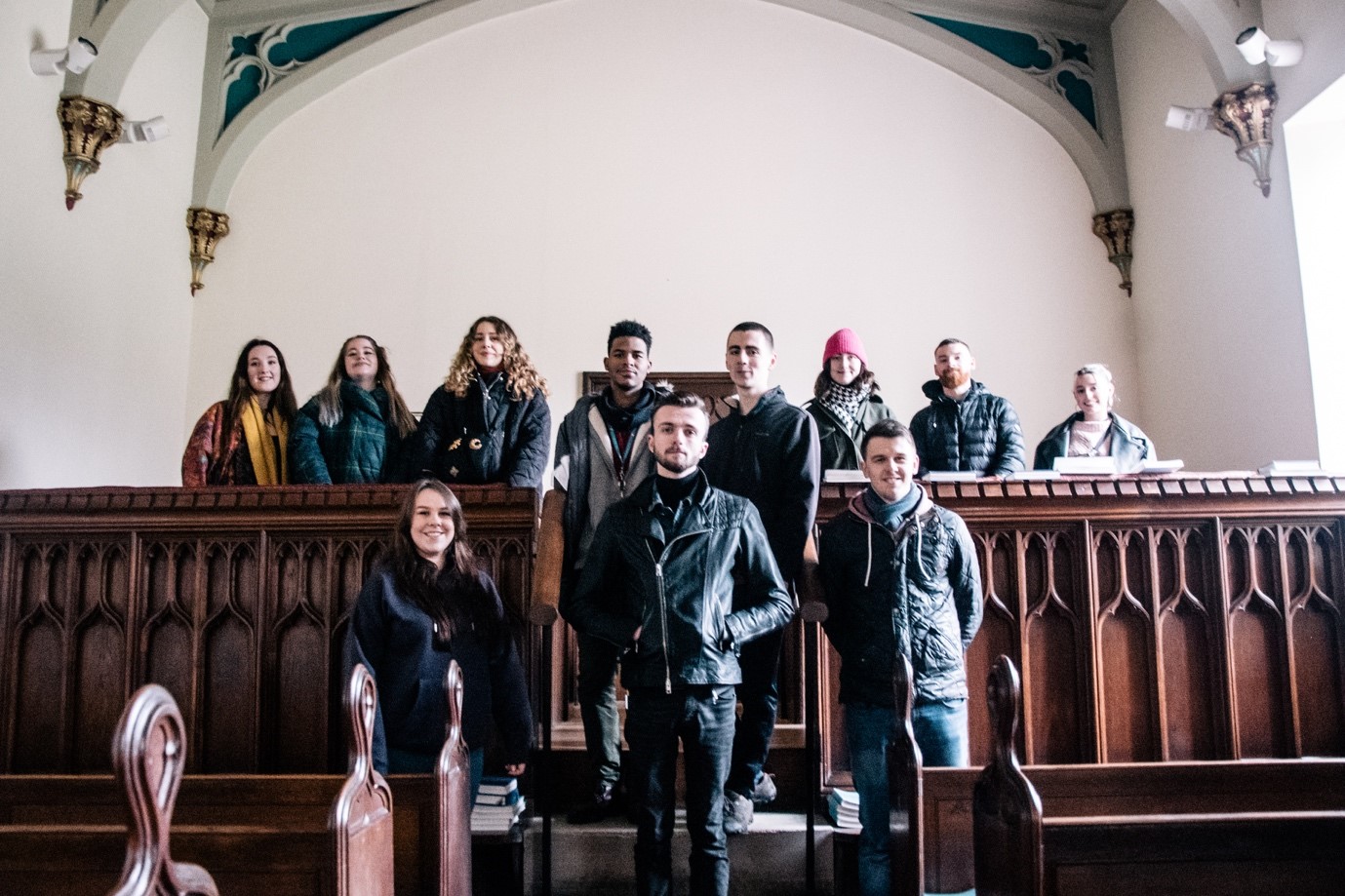 Support and mentoring
The seven shortlisted artists from Newcastle University are:
• Angharad Creissen, a fourth-year Fine Art student
• Brandon Saunders, a second-year Fine Art student
• Jed Buttress, a Fine Art graduate
• Jenny McNamara, an MFA Fine Art graduate who works at The Newbridge Project
• Maximilane Ley, a fourth-year Fine Art student
• Taya Franco, a Fine Art graduate
• Will Copley, a second-year Fine Art student
On the shortlist, Matthew said: "We will now provide support and mentoring for our shortlisted artists over the next three months, helping them to develop their ideas for installations at Cheeseburn. It is the first time these artists have had a budget to work with and an outdoor site to consider and we're happy to be able to support young artists to develop their creative skills to meet the challenges of making sculpture in the environment."
Previous winners of the Young Sculptor Award from Newcastle University are Peter Hamner who won in 2017 for his Plato's Lair installation and Clare Townley, a graduate who won the following year with plastic sculptures which mimicked garlands and vines.
Joanna Riddell, founder of Cheeseburn Sculpture, says: "We are delighted to be able to continue to showcase the work of emerging young artists. Thanks to the generous support of the Gillian Dickinson Trust we are able to offer this special opportunity to young artists in the North East each year, it is a chance to celebrate the talent that is being nurtured in the North East."
Talking Point
This year, to further support careers in the arts for young people in the North East, Cheeseburn are for the first time sponsoring a young curator. Francesca Manzin of Newcastle University has been supported by Cheeseburn to curate Talking Point which will be shown at Cheeseburn this season.

Talking Point will be a series of pop-up critical conversations which encourage visitors to reflect on and discuss exhibited artworks, and to understand different ways to talk about visual art. To facilitate this, an actor will engage in discussion with invited artists, academics, and critics in a series of seating areas in the gardens, sitting alongside visitors who can listen and reflect or get involved in the discussion.
Cheeseburn Sculpture will reopen for its first two open weekends of the season on the 23rd to the 25th and the 30th to the 31st of May 2020.
There is a recommended donation of £5 per adult upon entry. Regrettably Cheeseburn cannot accommodate dogs due to active farmland. Cheeseburn is a rural art and sculpture trail and as such is not fully accessible. Please get in touch beforehand if you are looking to visit and would like some more information about accessibility. Free car parking on site. Cheeseburn's Stables Café serves homemade cakes and refreshments.
Press release adapted with thanks to Cheeseburn Sculpture and the Gillian Dickinson Trust
---
Latest News