COVID-19: the age-old problem of discrimination
COVID-19: the age-old problem of discrimination
Published on: 14 May 2020
Professor of Social Gerontology, Thomas Scharf, the current President of the British Society of Gerontology (BSG), says arbitrary chronological age should not determine public health response.
At-risk members of society
Much of the discourse on COVID-19 has been about older people being at high risk.
Newcastle University Professor of Social Gerontology, Thomas Scharf, is the current President of the British Society of Gerontology (BSG). He has expressed concern about the Government's policy towards older people during the COVID-19 pandemic.
He believes that an arbitrary chronological age should not determine public health response. He says this approach is at best unhelpful, and at worst it could be potentially dangerous.
As the COVID-19 pandemic escalates, frontline health and care workers are working to capacity. As such, Ministers have appealed to recently retired doctors and nurses to come back into the health service to join the fight against the virus.
The move is in stark contrast to the government's early narrative. That narrative suggested that people aged 70 years and over need to be 'shielded' from the virus. Reported statistics suggested that they were likely to be among the most vulnerable and at-risk members of society.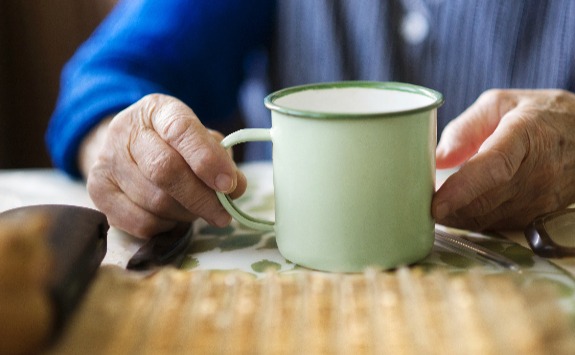 Using 'older people' as a blanket term
Professor Scharf says: "In the early stages of the pandemic, I and members of the BSG's National Executive Committee wrote a statement urging the government to reject the formulation and implementation of policy restricting people's rights and freedoms based on the simple application of chronological age.
"We also called on the government and the media to be cautious in their use of language, and not just using 'older people' as a blanket term to describe those who are vulnerable."
The BSG's statement points out that:
people of all ages can be vulnerable to COVID-19

everyone can spread the disease

not all people over the age of 70 are vulnerable

not all those under 70 are resilient
Meanwhile, in everyday life, older adults are actively involved in multiple roles. These include:
paid and unpaid work
civic and voluntary activity in local communities
vital care for parents, partners, adult children and grandchildren
"As the learned body representing gerontologists in the UK, at the BSG we felt we had a duty to advise the government that quarantining the more than 8.5 million over-70s in our population on the basis of their age alone would deprive society of many people who are productive and active and who could be a key part of the solution by supporting the economy, families and communities," says Professor Scharf.
Older adults should not be excluded
"There are currently more than 360,000 people over 70 in paid work. Almost one million people over 70 provide unpaid care, including one in seven women in their 70s. One in five people aged between 70 and 85 – that's more than 1.5 million people nationwide – volunteer in their communities.
"People in good health are especially likely to volunteer when they are older, with almost a third of those in their early 70s doing so. Older adults should not be excluded, they should be seen as a vital and necessary part of economic and community life", he said.
Using an arbitrary age, such as 70, to identify an 'at risk' group has another unwelcome side effect. Implying that people aged 70 and over are vulnerable simply due to their age runs the risk that younger people may falsely believe that they are not at high risk of serious illness or death. As a result, they could be less likely to take seriously the advice about self-isolation, maintaining physical distance and observing stricter hygiene.
"Our experience tells us that sweeping age-related discrimination is unlikely to achieve the changes in behaviour the government wants to see, and the age-based messaging also risks pitting young against old", says Professor Scharf.
"Instead, we should be thinking of this period as an opportunity to bring people together. Only by bringing the generations together in this time of crisis can we ensure that the least damage is done to people here in the UK and elsewhere in the world."
The full statement from the British Society of Gerontology, published on 20 March 2020, contains 12 recommendations in relation to the unfolding political, policy and media rhetoric and government policy concerning age divisions in response to the COVID-19 pandemic. It was also the subject of a Lancet podcast, featuring an interview with Professor Scharf. Most recently, Professor Scharf has been working with PhD student, Arlind Reuter, to develop audio content on COVID-19 for a new Later Life Audio and Recording Network.
---
Latest News