Fertility expert shortlisted
Newcastle fertility expert shortlisted for national award
Published on: 2 June 2020
A leading fertility specialist has been named a finalist in this year's Asian Women of Achievements Awards.
Dr Meenakshi Choudhary, associate lecturer at Newcastle University and a consultant gynaecologist and subspecialist in reproductive medicine at the Newcastle Fertility Centre, is shortlisted in the 'Professions' category of the awards.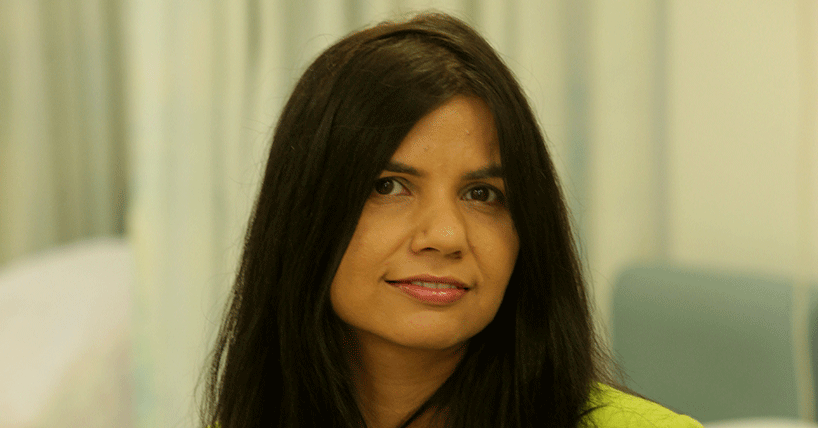 Expert in her field
A mother-of-three, Dr Choudhary was born and raised in Mumbai, India, and joined the Newcastle Fertility Centre in 2002.
In the 18 years she has worked in Newcastle, she has become a recognised leading expert in her field, helping patients experiencing difficulty conceiving, supporting the development of innovative IVF techniques, and either leading or collaborating on, important national and international research projects.
Dr Choudhary said: "It's a great privilege to be a finalist for this prestigious award which is really quite competitive, along with other shortlisted candidates who have highly impressive backgrounds, too.
"I am humbled by this recognition and would like to thank everyone who has given me this opportunity to showcase my dedication in making a difference for those suffering with fertility problems, as well as those women who come forward to help by donating their eggs."
As well as fulfilling a number of high profiles roles both nationally and regionally, Dr Choudhary is the clinical lead for Newcastle's egg donor programme and is dedicated to empowering and educating women who volunteer to be donors.
Egg donation programme
The egg donor programme helps others with infertility, and underpins important research which seeks to understand the ovarian ageing that results in miscarriage and foetal abnormalities in older women.
There has long been an acute shortage of egg donors in the UK, and Dr Choudhary has been committed to addressing this shortage whilst not forgetting about the wellbeing of those who have kindly donated - 'the unseen faces' behind fertility treatments and research.
The donor programme has also been vital towards the development of ground-breaking techniques to prevent the transmission of DNA related conditions, leading to world-first mitochondrial replacement techniques established here in the North East.
Dr Choudhary added: "I would like to dedicate my shortlisting to the women of the North-East – the egg donors who are the real 'unsung heroes' in my eyes."
Dr Choudhary was nominated by fellow fertility expert, Professor Alison Murdoch who retired from her clinical role at the Newcastle Fertility Centre in 2016.
"Sometimes those working within an organisation do not appreciate the wider impact of an individual clinician," explained Professor Murdoch.
"I am delighted that Meena's contribution to both the clinical arena and research is now rightly recognised nationally."
Dr Choudhary's colleagues describe her as an "emerging force", with determination, boundless energy and optimism, combined with great kindness and compassion.
Professor Murdoch continued: "Infertility is an extremely distressing but still often unrecognised problem and her compassionate and caring approach is acknowledged by patients and colleagues alike.
"IVF is provided by a multidisciplinary team. As a clinical leader, she respects critical expertise of others and ensures that everyone works together in the interest of patients."
As well as her work in the North East, Dr Choudhary remains in close contact with her birth home and is heavily involved in promoting research in India, whilst creating awareness of reproductive health and empowering women to rise above their infertility.
Professor Murdoch added: "It's clear to me that Dr Choudhary's vision is to lead by example to encourage other women from Asia to follow and achieve successful careers.
"Whilst being partly achieved by the high profile that her work is given, she continues to give individual support and encouragement to those who are following her."
Important research
Dr Choudhary continues to raise awareness of how critical egg donation is, helping staff at the Newcastle Fertility Centre carry out the important research they are internationally renowned for as well as for treatment of others.
"The innovative techniques we have developed here in the North East have only been made possible by the amazing gift given by our wonderful egg donors," explained Dr Choudhary.
"We hope that these techniques will continue to allow us to help save many women from the heartache of infertility, pregnancy loss, having an affected baby as well as preventing certain conditions being passed onto the next generation."
She added: "We need volunteers between the ages of 18 and 35 from the North East, and whilst our egg donor research and treatments were on hold during the COVID-19 pandemic, we are now ready to resume the services at our Fertility Centre so please do get in touch if you would like to help."
Anyone interested in finding out more about egg donation can visit www.ncl.ac.uk/eggdonate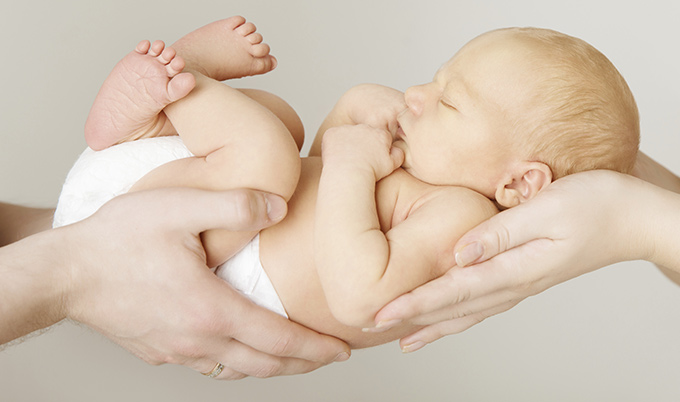 ---
Latest News