National covid wastewater
Work begins on UK system for detecting COVID-19 in wastewater
Published on: 2 July 2020
Scientists at Newcastle University are part of a national programme to perform underpinning research and develop a standardised UK-wide system for detecting COVID-19 in wastewater.
Early warning of local outbreaks
By analysing sewage to monitor the prevalence of COVID-19, the project aims to provide an early warning of future outbreaks and reduce reliance on costly testing of large populations.
SARS-CoV-2, the COVID-19 virus, does not readily spread through sewage and wastewater systems. However, non-infectious genetic residues of the virus, in common with other microbes, can remain in wastewater systems in locations where infected people go to the toilet, even if they are asymptomatic, so sewage surveillance is widely seen as a promising way of identifying future disease hotspots.
The new £1m research programme, which is now underway and will last until October 2021, will see experts develop sampling, testing and scientific modelling methods that will be adopted by government agencies and scientists across the UK. The work will inform the national surveillance programme recently announced by Defra.
As well as working with partners Northumbrian Water, the researchers will also work with Defra, environment agencies, public health bodies and other water companies across the UK. They will undertake sampling of wastewater at several major cities as part of their study.
The work at Newcastle is being led by Professor David Graham, who is also a member of the Transmission in Wider Environment Group (TWEG) providing guidance to UK Scientific Advisory Group for Emergencies (SAGE) in relation to the current COVID-19 pandemic.
Professor Graham said: "This project has exceptional potential because it brings together experts with different backgrounds from across the country. The project will explicitly address key knowledge gaps in sewage surveillance, especially improving the accuracy of virus quantification, which is central to our work at Newcastle."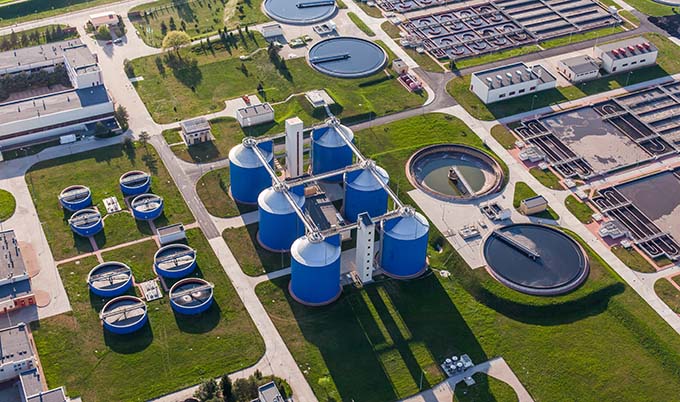 Guiding public health officials
The work builds on a similar, recent project led by Newcastle University, working with scientists from the University of Santiago de Compostela, Spain, and water industry partners, to develop a way to more exactly quantify the prevalence of the COVID-19 virus across the two regions.
Dr Marcos Quintela-Baluja, Research Associate, Newcastle University, said: "SARS-CoV-2 is substantially different from commonly monitored viruses in the environment and methods to track it have not yet been standardized. Measuring SARS-CoV-2 in sewage is more difficult than clinical samples, which is why we are focusing on developing accurate methods to guide public health officials."
Northumbrian Water's Wastewater director, Richard Warneford, added: "We're proud to be working with our partners at Newcastle University on this globally significant project. Our wastewater teams are working with their engineers and scientists to safely gather and analyse data and we're hoping that together we can help make a difference in the battle against COVID-19."
Wastewater-based epidemiology
The research programme is being led by the UK Centre for Ecology & Hydrology (UKCEH) and also involves researchers from the universities of Bangor, Bath, Edinburgh, Cranfield, Lancaster, Oxford and Sheffield, plus the London School of Hygiene and Tropical Medicine.
Dr Andrew Singer of UKCEH, principal investigator of the new National COVID-19 Wastewater Epidemiology Surveillance Programme (N-WESP), says: "Several studies have shown that the RNA of SARS-CoV-2 - the genetic material of the virus - can be detected in wastewater ahead of local hospital admissions, which means wastewater could effectively become the 'canary in the coalmine' for COVID-19 and other emerging infectious diseases.
"The research will be centred on wastewater-based epidemiology – the concept is based on analysis of wastewater for markers of infectious disease, illicit drugs or pharmaceuticals in order to better inform public health decisions.
"By sampling wastewater at different parts of the sewerage network we can gradually narrow an outbreak down to smaller geographical areas, enabling public health officials to quickly target interventions in those areas at greatest risk of spreading the infection."
The research programme is funded by the Natural Environment Research Council (NERC) of as part of UK Research and Innovation's rapid response to COVID-19.
---
Latest News