Covid and Me: Take part to help the NHS find the solution
Published on: 10 July 2020
A series of dramatic monologues are encouraging people from all walks of life to help bring the Covid-19 pandemic under control by taking part in medical research.
The UK is pioneering development and testing of vaccines and is needing to recruit volunteers especially those from communities who typically are under-served in clinical research to see if they offer protection and the NHS and Universities – such as Newcastle - are part of these clinical trials of treatments for people who get ill with COVID-19.
To this aim, the National Institute for Health Research (NIHR) commissioned work with the support of experts across different fields – including Professor Lynn Rochester at Newcastle University – and the Theatre of Debate and have produced a series of videos featuring actors to explain to the public what taking part in research involves and why we need them to get involved.
She is also the National Institute for Health Research (NIHR) Clinical Research Network (CRN) Cluster Lead running the NIHR CRN INCLUDE project which aims to promote inclusion of under-served groups in research and she helped create the videos.
Professor Rochester said: "I had an opportunity to contribute because of the knowledge gained through the work of INCLUDE, an NIHR project I lead that aims to better reach communities who typically don't take part in research. Getting all communities to be part of research is very important to make sure that we carry out the best research. I wanted to get involved as using drama seemed a chance to open up what we do to a different audience. It provided an opportunity to make taking part in research more normal – and even funny! It was a unique opportunity to bring research and creative arts together."
Featuring actors such as Cherylee Houston who plays Izzy in Coronation Street and Adaya Henry (Stacey Winwood in BBC Drama series Doctors), the seven theatre monologues are short films in the Alan Bennett 'Talking Heads' style.
Covid and Me Executive, Professor Sue Pavitt explains: "People from black, Asian and minority ethnic groups, the elderly, those with co-morbidities, and our poorest communities are disproportionately affected by coronavirus infection; it is vitally important that they are included in COVID-19 research. We want to promote inclusion and engagement, so research is both accessible and representative of all types of people. This will help us gain understanding of the health inequalities of COVID-19 outcomes and ensure our vaccination studies reach everyone - to improve health and well-being for all."
The videos " Covid and Me: Take part to help the NHS find the solution" are available through this weblink.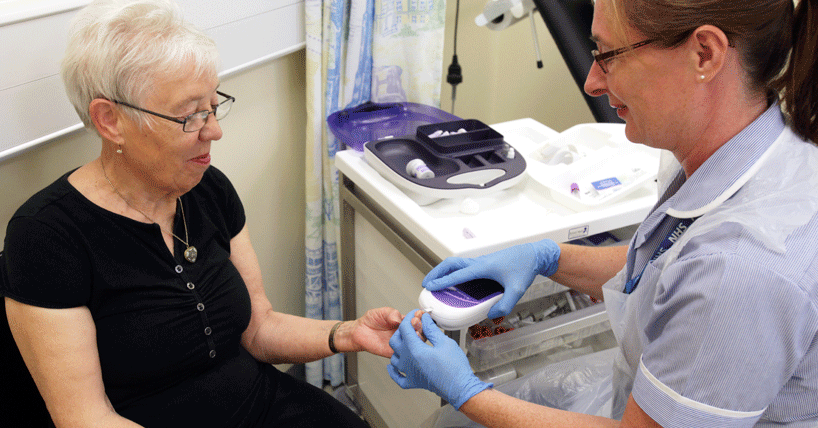 ---
Latest News