Newcastle University Lecturer's film to open prestigious festival
Published on: 22 July 2020
Run Kalyani, directed by Dr Geetha Jayaraman, will be the opening night film at the New York Indian Film Festival.
Nominations
The 2020 edition of the New York Indian Film Festival (NYIFF) will open with Dr Geetha Jayaraman's feature-length Malayalam-language film Run Kalyani – a poetic and realist drama about duties, dreams and desire.
Run Kalyani is also nominated for three awards, Best Film, Best Director and Best Actress, at the festival.
"We are thrilled to be opening this oldest and prestigious Indian festival abroad and consider it an honour to be nominated for three awards," said Dr Jayaraman, a lecturer in Film Practice in Newcastle University's Film@CultureLab. "Making the film has been an intense experience and at times the ride has been rough but like Kalyani we keep going forward."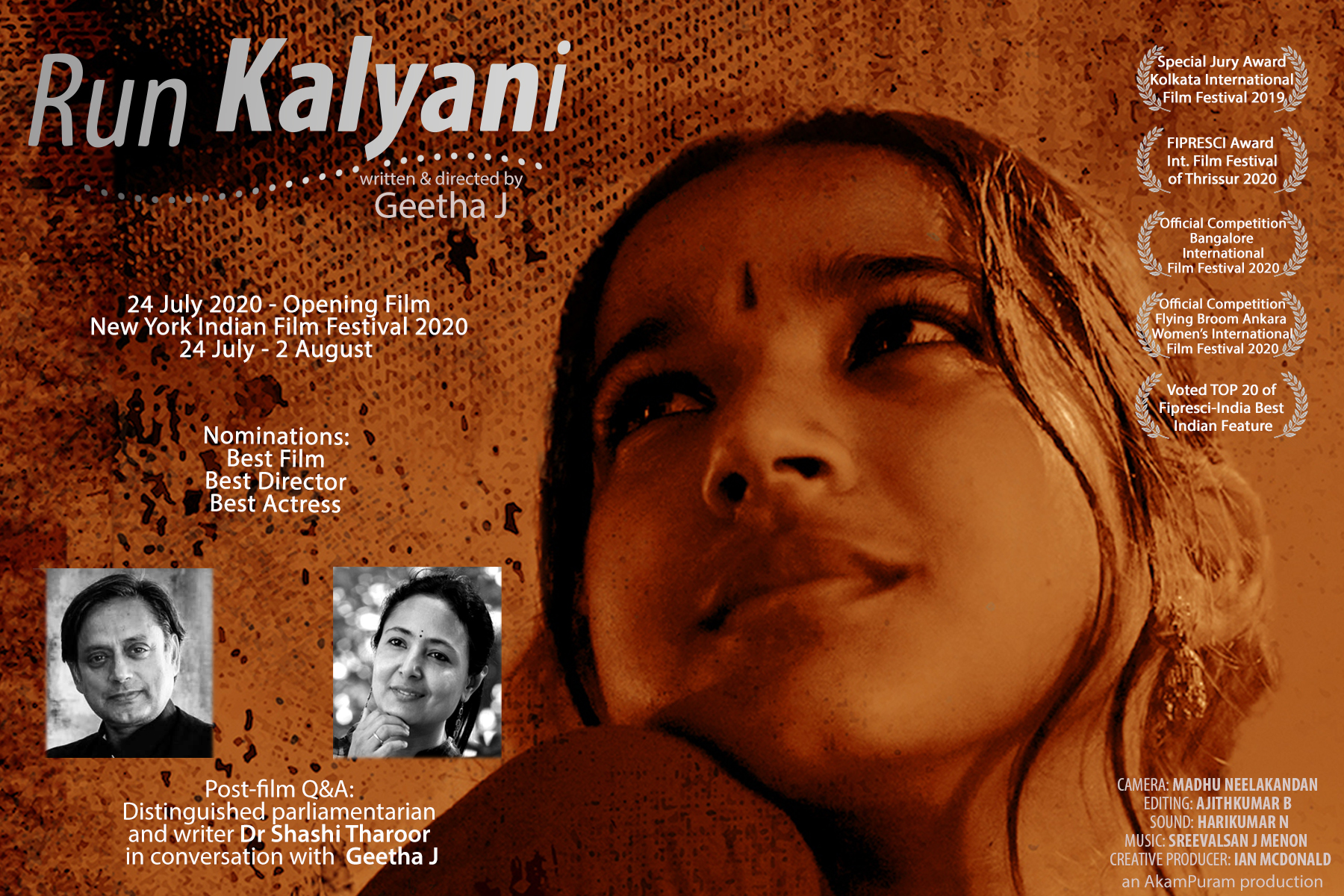 An intense crescendo
The film tells the story of Kalyani, a young cook who lives with her ailing aunt in a rundown Agraharam (a traditional house) in Trivandrum, in Kerala, India. A gently beguiling film that draws you into the world of Kalyani, each day is the same as she carries on with her life of duty as a cook and carer. But each day is not the same too. As the romance of poetry ignites a passion, as the stories of other worlds stirs a desire, as sharks close in and death draws near, Run Kalyani builds into an intense crescendo of grief and grit, sorrow and strength.
"Run Kalyani' is a gorgeous film and got a lot of love from our programming committee," said Aseem Chhabra, NYIFF festival director.
The screening will be followed by a post-film Q&A with distinguished parliamentarian and writer Dr Shashi Tharoor in conversation with Dr Jayaraman, who is known as Geetha J in India and in film circles.
Debut feature fiction
Her debut feature fiction premiered at the Kolkata International Film Festival in Nov2019, where it won the Special Jury Award. Since, it has screened in competition at Bangalore International Film Festival and International Film Festival of Thrissur, where it won the FIPRESCI-India Award. It is also listed in the Top 20 Indian films of 2019 voted by FIPRESCI-India. Its preview screening at Soorya's Ganesham, was a huge hit with widespread press coverage.
An artistic film that has been hailed as the first l'cinema feminine from India, it has had support from eminent figures in India from politicians like Shri Shashi Tharoor and Shri M A Baby to film artists like A R Rahman, Vidya Balan, Manju Warrior amongst others.
Tickets for Run Kalyani are availbale from 24 July 24 to 2 August.
---
Latest News