Professor Peter Stone elected President of the Blue Shield
Published on: 13 November 2020
Newcastle University's UNESCO Chair for Cultural Property Protection and Peace Professor Peter Stone, has been appointed to one of the top positions in his field.
Honour and responsibility
Professor Stone will be President of the Blue Shield for the next three years. One of the UK's leading specialists in protecting cultural property during armed conflict, Professor Stone has acted as a specialist advisor to the UK government regarding the identification and protection of the cultural heritage in Iraq. He was made the first ever UNESCO Chair for Cultural Property Protection and Peace in 2016.

"It's a huge honour, and responsibility, to be elected to this position," said Professor Stone. "Our cultural heritage, tangible and intangible, is too important not to strive to protect it, whatever the threat and in this role, I commit to supporting that task."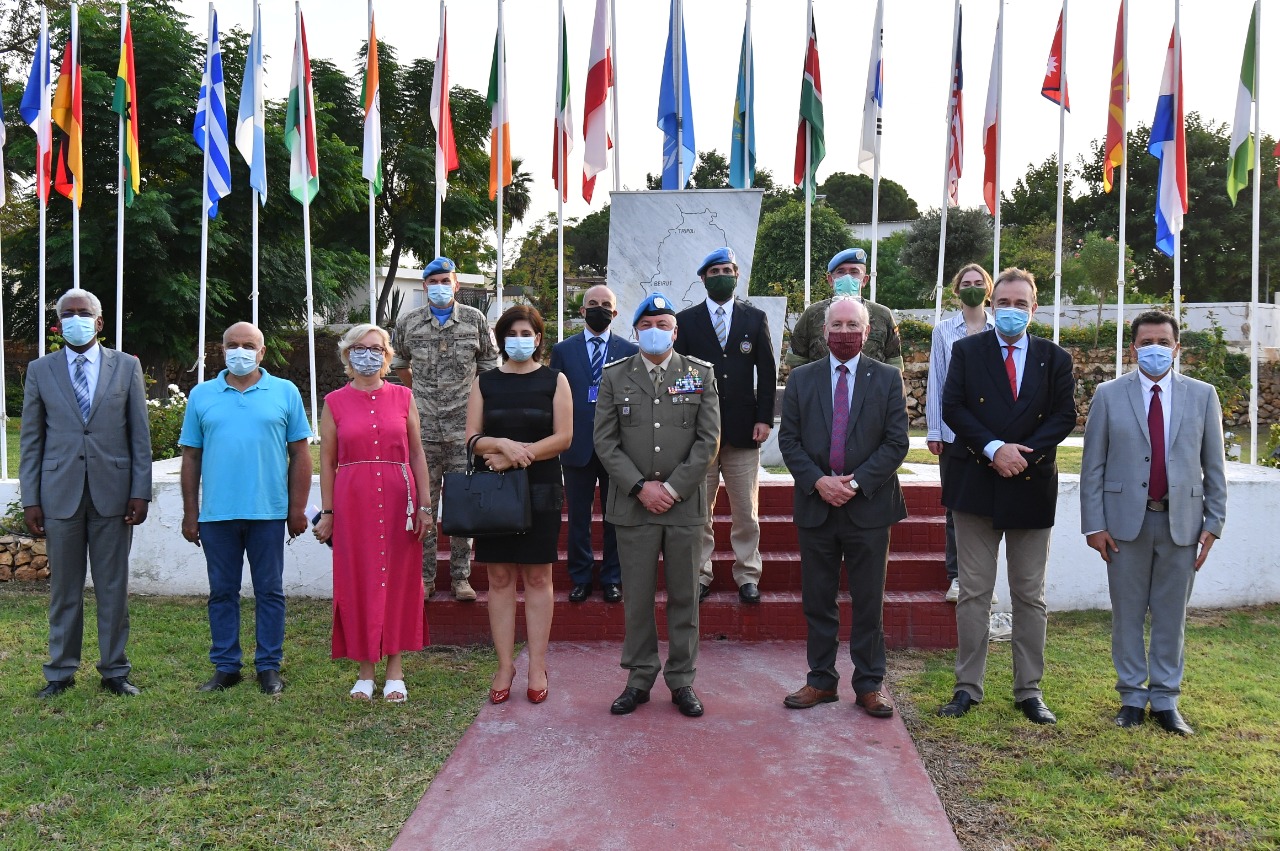 Lebanon
Professor Stone has already been on his first official trip as President. He went to Beirut, Lebanon, where Blue Shield had gained emergency funding to secure and stabilise museums, libraries, archives, religious buildings, and a number of key historic buildings affected by the devastating explosion in August.
Blue Shield has raising awareness of the importance of cultural property with the Lebanese Armed Forces, the UN peacekeeping Mission (UNIFIL), the Directorate General of Antiquities and local government in south Lebanon since 2013. During the most recent visit, Professor Stone signed a Memorandum of Understanding with UNIFIL to continue this important work.
"This project underlines the importance of hard work during peacetime and before disaster," said Professor Stone. "Trying to create the partnership only after the explosion would have been impossible. Our work in Beirut is almost done but there is still years of work to be done by the local authorities."
Incredible support
The previous President of the Blue Shield Karl Habsburg warmly welcomed Professor Stone's appointment. "I really want to say how much I have appreciated all of the support Peter has given to me in his role as Vice President and how happy I am that he is taking on the baton and becoming President.
"I must also take this opportunity to thank Newcastle University for its incredible support over the years and to Newcastle and UNESCO for their collaboration to establish the UNESCO Chair in Cultural Property Protection and Peace.
"I have worked and collaborated with Peter over many years and I have seen his unbelievable diligence, complete dedication, knowledge of the field, his ability to communicate with everybody, his constant availability, and many other qualities. I can think of no-one better suited to becoming the new President, I know he will take the Blue Shield to a new level."
"The Blue Shield is frequently referred to as 'the cultural equivalent" of the International Committee of the Red Cross," added Professor Stone. "We are not in that league yet, and probably won't be in my lifetime. The task facing us now is to lay the foundations for that to be the reality for the next generation and I will do all in my power to build those solid foundations."
---
Latest News