Clinical Research Facility Appoints New Director
Published on: 29 January 2021
Professor Fai Ng has been appointed as Director of the NIHR Newcastle Clinical Research Facility.
Fai is Professor of Rheumatology​ in the Translational and Clinical Research Institute and an Honorary Consultant Rheumatologist in the Newcastle upon Tyne Hospitals NHS Foundation Trust. He took up the formal responsibilities of the position in the New Year.
The NIHR Newcastle Clinical Research Facility (CRF) is a partnership between Newcastle University and the Newcastle upon Tyne Hospitals NHS Foundation Trust. The facility delivers high quality, cutting edge medical research and is committed to actively involving patients and members of the public in all aspects of its work.
Having been Deputy Director of the Facility since 2014, Fai takes up its leadership at a challenging time. Commenting on his appointment he said:
"I find this role particularly exciting because of the strategic importance of the CRF in growing the reputation of Newcastle University as a world leader in translational research and furthering the ambition of the Newcastle upon Tyne Hospitals NHS Foundation Trust in raising research activity levels and profile within the Trust".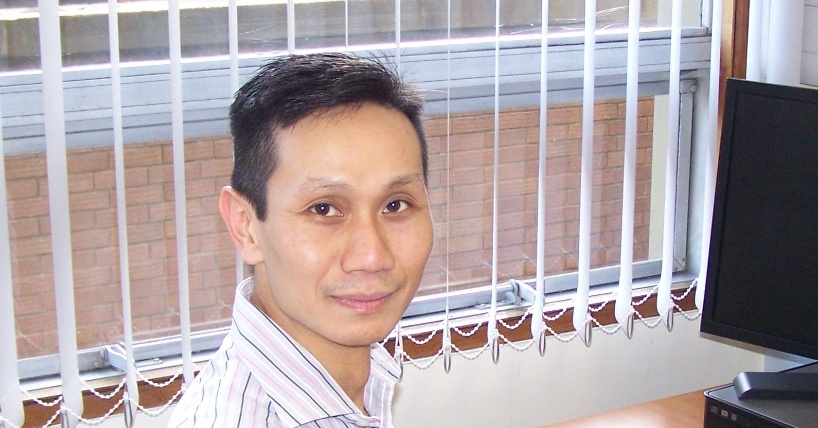 Professor John Isaacs, Director of Research and Associate Medical Director, Newcastle upon Tyne Hospitals said, "I am delighted that Fai has accepted the role of Director of the NIHR Newcastle CRF. Fai has an outstanding record in translational research and, having been Deputy Director of the CRF for several years, will hit the ground running in this new role.
It is a very exciting time for clinical research within Newcastle, as we cement our status as an Academic Health Science Centre and launch our new research strategy for Newcastle Hospitals. Within this context there is a unique opportunity for the CRF, in terms of strategic direction, and quality and quantity of the research it catalyses and supports. I know that Fai is up for this undoubted challenge and I look forward to supporting him and working with him along his exciting new journey."​
Global leader
Fai is a global leader in Sjögren's syndrome and fatigue research. A graduate of Cambridge University and Imperial College London, his current research focuses on stratified medicine and understanding the biological basis of fatigue including the use of sensor technology and medical device to gain deeper understanding of this complex, disabling symptom as well as biomarker discovery.
He leads several large international and national research consortia, establishing the MRC funded UK primary Sjögren's syndrome registry (UKPSSR, www.sjogrensregisty.org) in 2009. This registry remains as one of the largest cohorts and biobanks of primary Sjögren's syndrome patients in the world. The UKPSSR has to date supported >50 national and international research projects including industry collaborations, led to >50 peer-reviewed publications, and leveraged an additional £50M in grant awards. Fai is a founding convenor of the European Sjögren's syndrome study group - eSSENTIAL.
Fai also works closely with biotechnology companies and pharmaceutical companies in the development of novel therapies for Sjögren's syndrome, and serves as chief investigator and principal investigator for many early phase clinical trials/experimental medicine studies in Sjögren's syndrome. Fai has won over £60m in grant income in the past 5 years as principal or co-investigator, published over 130 peer-reviewed articles, 7 book chapters, edited a pocket book on Sjogren's syndrome (Oxford University Press) and regularly speaks at national and international meetings.
As a regular user of the CRF for many years, Fai has extensive first-hand experience of the value of the CRF in the delivery of his own studies and, having been its Deputy Director, understands the operation as well as the associated challenges and potential.
---
Latest News