Medical students go the extra mile to support the Covid-19 effort
Published on: 18 February 2021
Medical students from Newcastle University continue to volunteer on the frontline during lockdown to support the North East Ambulance Service (NEAS) and one of the region's largest vaccination hubs.
After a successful first year, the NEAS First Responder scheme at Newcastle University has recruited new volunteers to help local NHS services in responding to patients dialling 999 in the Tyneside area. The students attend the most severe categories of calls and respond to immediate life-threatening emergencies to patients as a resource of North East Ambulance Service.
The medical students have been trained to work at a Covid-19 vaccination hub in North Shields to support the vaccine roll-out. There are 41 medical students helping at "The Parks" North Shields base. They work under the direct supervision of a GP and have administered over 30,000 vaccines at the centre.
Newcastle University student lead, Ollie Kirby, said: "It's a privilege for us as a team to respond to 999 calls and assist patients at times of critical need, and being able to directly support NEAS and other NHS services during our studies is very important to us. Volunteering to work on this service, especially during the added risk and challenges of the pandemic, is a significant commitment. I've been inspired by the dedication which fellow team members have shown to the service, and to the patients we attend."
Medical student and First Responder, Philippa Wright, added: "Being a First Responder has undoubtedly played a huge role in the development of my confidence and skills in demanding situations. It is a real privilege to be able to help our local community and everyone has been really supportive of our learning."
Last month, the First Responders were recognised with a Best Neighbour on Campus award for making a positive difference to the community and those in need at a very challenging time.
Supporting the community in difficult circumstances
Professor Steve Jones, Head of Newcastle University's School of Medical Education, added: "From the very start we in the School of Medical Education have been hugely impressed by the dedication and professionalism of the First Responders. They have done an amazing job in the most difficult of circumstances."
Katie Blundell, Newcastle University Students' Union (NUSU) Volunteer Development and Employability Manager said: "We are incredibly proud of the work of our First Responders, who continue to demonstrate their commitment to NHS colleagues and the wider community during such difficult times."
NEAS Deputy Medical Director Michael Norton said: "First responders play a vital part in the community in providing life-saving aid in the minutes between a 999 call and an ambulance arriving on scene. This has not changed because of the pandemic. Within five minutes of someone's heart stopping beating (cardiac arrest), there can be irreversible brain damage as a result of a lack of blood and oxygen. And for every minute that passes without CPR (pumping on the person's chest) and defibrillation, the chance of survival decreases between 7-10%.
"The chance of survival increases just by someone realising what's happened and calling an ambulance quickly. If they then start chest compressions, they are buying time and keeping the person's brain supplied with blood and oxygen; and increase that chance of survival by 8%. If there is a defibrillator available and someone uses it, the chance increases by 20%."
The student volunteers use an electric vehicle provided by NUSU for their shifts. They are now fundraising to secure a dedicated service vehicle which would allow for more students to be recruited, more shifts to be staffed and more 999 calls to be attended.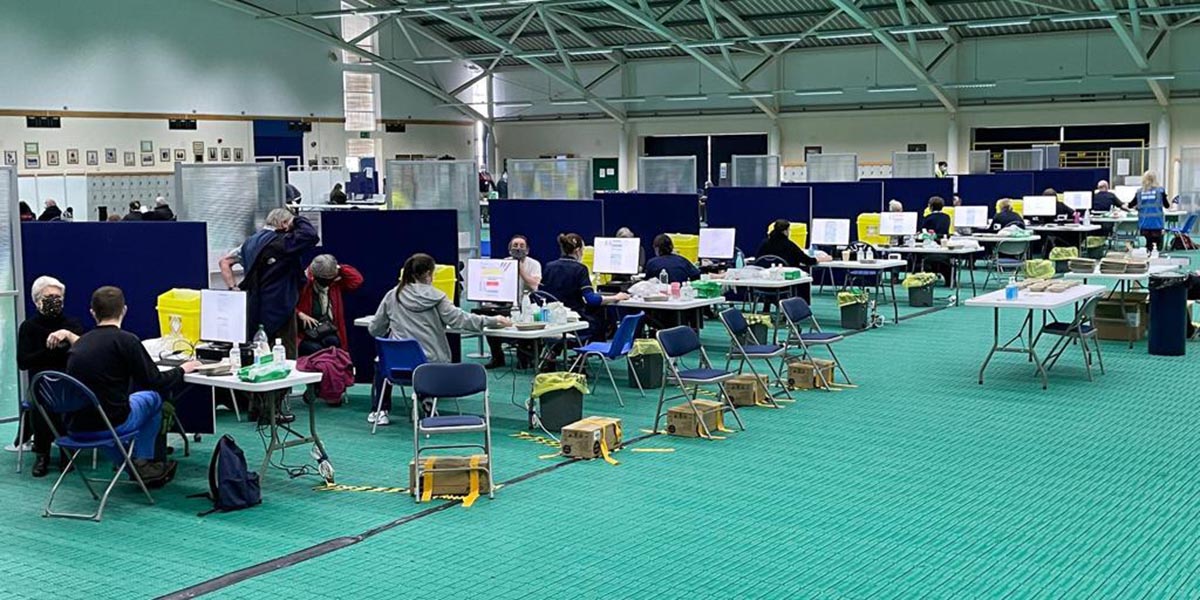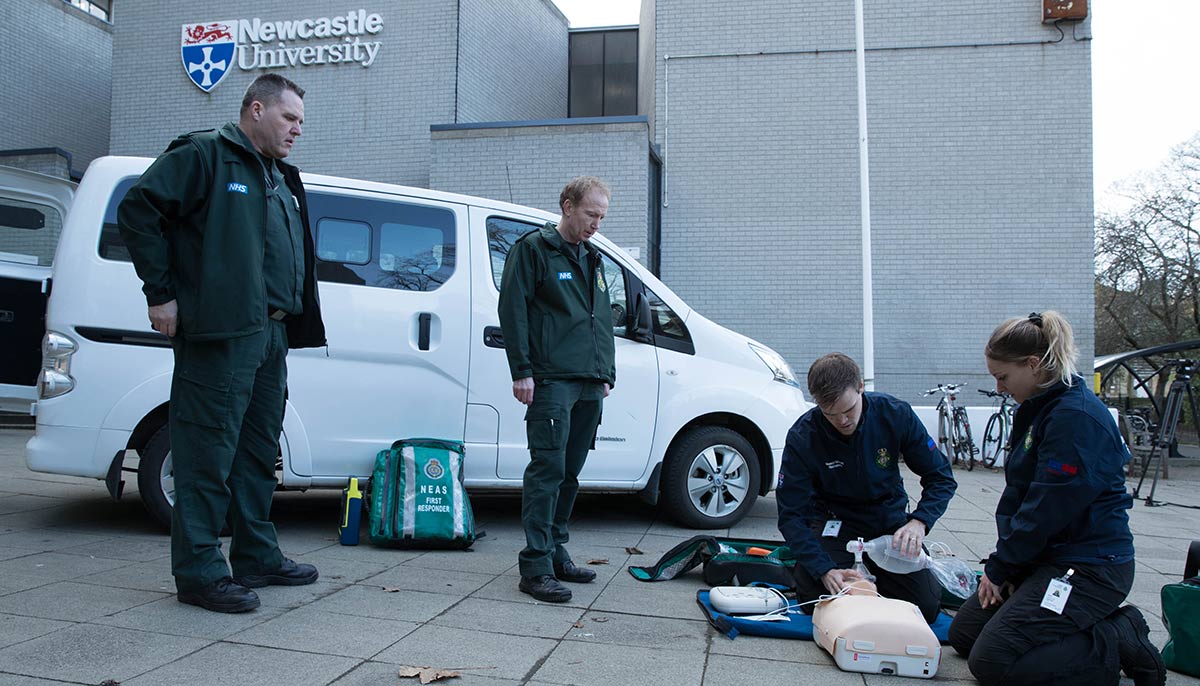 ---
Latest News