United Nations to highlight award-winning film
Published on: 16 February 2021
The United Nations is to showcase an award-winning documentary produced through a unique collaboration between academics at Newcastle University and the University of the West of Scotland(UWS).
Linguistic and cultural diversity
Colours of the Alphabet will be streamed to an international audience on the 19th of February as part of the United Nations' International Mother Language Day celebrations, with the aim of promoting awareness of linguistic and cultural diversity.

In what is believed to be a global first, the film is being made freely available in 40 different languages, including in 27 indigenous African languages between the 19th and 21st of February.

Directed by Dr Alastair Cole from Newcastle University and produced by UWS's Professor Nick Higgins – a former BAFTA nominee – Colours of the Alphabet looks at the consequences of not teaching children in their mother tongue.
Although English is the official language in Zambia, the country has 72 spoken languages. As a result, children are rarely educated in their mother tongue.

The United Nations estimates that 40% of the world's population, or 2.3 billion people, lack access to education in their own language.

The film highlights the need for language support in education settings, and raises the question of whether or not the future has to be dominated by the English language.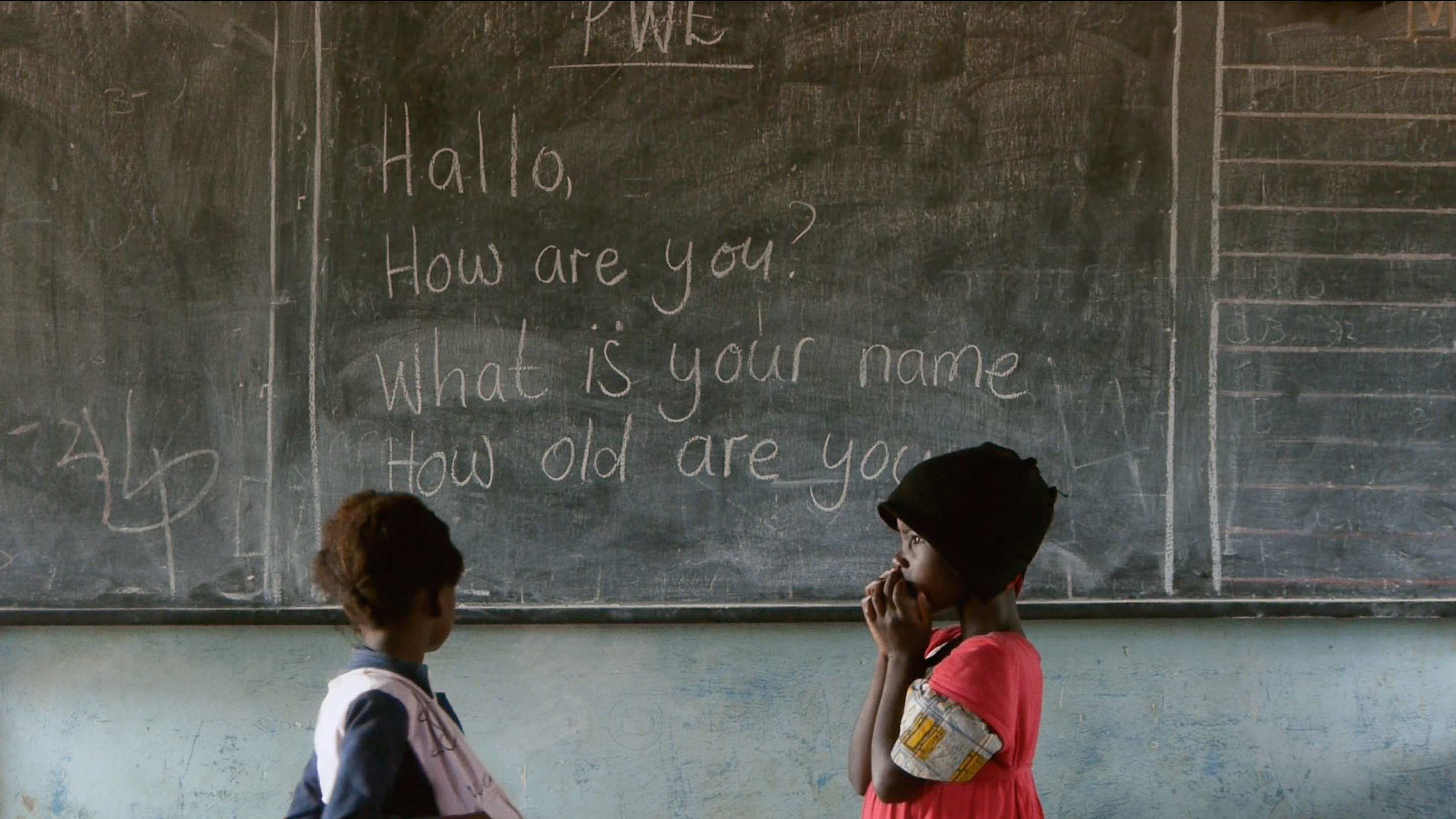 Identity, self-esteem and pride
Dr Alastair Cole, Lecturer in Film Practice at Newcastle University's Film@CultureLab says: "Our film sets out to reveal a reality rarely captured on screen, that is the moment that children first begin to realise that the language of their domestic lives may not be the language of their future.

"It can be both a disorientating and amusing time as children attempt to make sense of their new world, but ultimately it is a bitter sweet story about the limits of mono-linguistic educational policies."

Professor Higgins, Director of UWS's Creative Media Academy and Programme Leader for the University's MA Filmmaking degree, said: "This policy – which is not unique to Zambia - has consequences for a child's sense of identity, self-esteem and pride in their indigenous culture.

"Colours of the Alphabet sets out to create awareness of this issue, and does so by allowing audiences to experience the confusion, hope and humour of these children as they navigate this new linguistic reality.

"I am very pleased that the UN has chosen to screen our film, on a year in which it is calling on governments around the world to scale up their commitment to multilingual education."
Award winning film
The screening, which will take place online, will open with remarks from the Director-General of the UN Office at Geneva, Tatiana Valovaya, followed by a question and answer session with the filmmakers.
Colours of the Alphabet, originally released in 2016, was featured at 56 film festivals, released digitally in 50 countries, and has won multiple awards. The film's international impact campaign was supported by the UK's Economic and Social Research Council (ESRC) and is the subject of a recently published 56 page report, now available online.
In 2018, the documentary was named Best Feature Film at the International Children's Rights Film Festival, and Best Documentary at the Shungu Namutitima International Film Festival.
---
Latest News