New Generation Thinkers to redefine our understanding
Published on: 18 March 2021
Poet and writer Dr Jake Morris-Campbell has been named as one of the ten New Generation Thinkers 2021.
This prestigious scheme is a flagship partnership between The Arts and Humanities Research Council and BBC Radio 3, bringing new research into a wider public forum. Participants appear on Radio 3, at festivals and make other media and interview appearances.
Announced as part of a special episode of Free Thinking on BBC Radio 3, the 2021 New Generation Thinkers will bring new insights into diverse topics such as the social role of artists; how our alphabet influences our politics; and the exploration of neglected figures such as William Martin, born in a pit village near Sunderland.
Dr Morris-Campbell is a graduate of the University (PhD in Creative Writing, 2015-19) and currently works in the School of English Literature, Language and Linguistics as an assistant lecturer/seminar tutor and research assistant.
His PhD was funded through the AHRC's Northern Bridge consortium, and he also has links across the HaSS Faculty, including in History and with colleagues in the Newcastle University Institute for Creative Arts Practice and the Newcastle University Humanities Research Institute.
Of the announcement, Dr Jake Morris-Campbell said: "Becoming a New Generation Thinker is a huge confidence boost to me not long after completing my PhD. It shows that my writing and research is capable of speaking to a bigger audience and to topical issues. I am looking forward to using the opportunity to introduce more people to poets and writers from the North-East."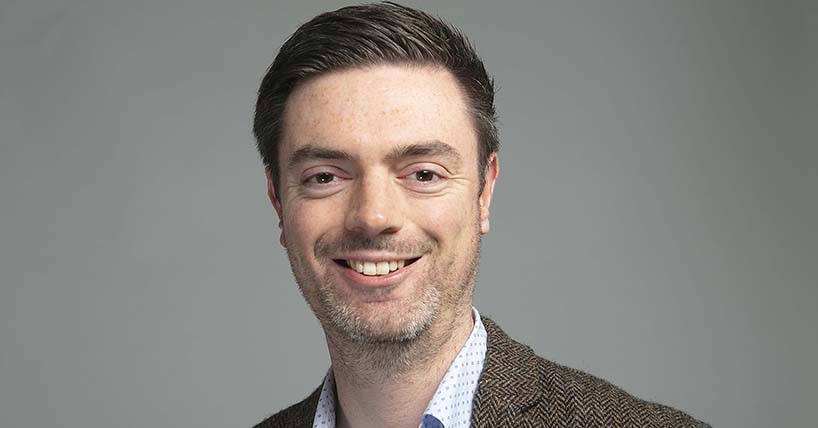 Reaching new audiences
The New Generation Thinkers will have the prestigious opportunity to communicate their research by making programmes for BBC radio. They will also be provided with unique access to training and support from AHRC and the BBC. New Generation Thinkers alumni have gone on to become prominent public figures in their fields as well as the face of major documentaries, TV series, and regular figures in public debate.
The 2021 New Generation Thinkers have been recognised for their ability to communicate complex ideas and for their research into timely issues such as how we remember British history and the role that art plays in informing political policy.
The final ten academics selected to take part in the scheme were chosen after a four-month selection process, including a series of day-long workshops. They have undergone training and development with the AHRC and will spend a year being mentored by producers from Radio 3's Free Thinking programme, where they will appear to take part in discussions about a wide range of topics between April and July.
They will also be working on episodes of The Essay to be broadcast on BBC Radio 3 next spring.

Professor Christopher Smith, AHRC Executive Chair says: "New Generation Thinkers is a flagship scheme for the AHRC and is vital in supporting the next generation of arts and humanities researchers to connect with the public and challenge what we think we know.
"For over a decade, the New Generation Thinkers scheme has brought academic research to a wider audience as part of AHRC's longstanding commitment to public engagement with impact.
"The New Generation Thinkers scheme continues to provide researchers with a unique opportunity to share their findings, push their research in new directions, and develop their communication skills."
Alan Davey, Controller of BBC Radio 3 says: "With our colleagues at AHRC we want to help those who are engaged in research projects which explore our past and present, find links between the two, and make interesting hypotheses for our future, be able to explain and bring to life their important work to a wide audience.
"This is what the New Generation Thinkers scheme does – and that is why we are thrilled to welcome our New Generation Thinkers for 2021."
The New Generation Thinkers scheme is one of the major ways that AHRC inspires other arts and humanities researchers across the UK to get involved in engaging a wider public with their research. It's a chance for early career researchers to develop the confidence and skills to work with diverse audiences to share and develop their research. New Generation Thinkers are also exemplars for AHRC's academic community, leading the way for other researchers and inspiring other arts and humanities researchers to get into public engagement.
The successful ten were selected from hundreds of applications from researchers at the start of their careers. They have all demonstrated a passion for communicating their work and a skill for making complex areas of study engaging, accessible, and enlightening.

Visit the AHRC website to find out more about the scheme and you can follow Jake on Twitter @jakecampbell88
---
Latest News