Remembering HRH The Prince Philip, Duke of Edinburgh
Published on: 16 April 2021
On the 28th November 1951, HRH The Duke of Edinburgh, arrived on campus to open the new Stephenson Building and to be made an Honorary Doctor of Civil Law.
His visit to what was then King's College – which would become the University of Newcastle in 1963 – attracted crowds of onlookers.

Student newspaper King's Courier covered the visit and said it was a 'gay and colourful' event, describing the multi-coloured gowned professors and lecturers and the black mass of gowned students packing the mezzanine floor of the Heat Engines Laboratory.

The setting was ideal for such an occasion said the reporter, who added the Duke, a sailor, must have felt very much at home in the new building.
In his speech, the Duke told the assembled guests it was the genius of George Stephenson that made possible the prosperity of the last century, but new ways must be discovered by the scientists of today, the training of whom was most important. "This extension to King's College," he said, "is a most important and timely addition to the technical training facilities of this highly technical area."
He concluded his address by thanking Lord Eustace Percy, Rector of King's College, and the University Grants Commission for making possible the Stephenson Building. His Royal Highness then declared open the building.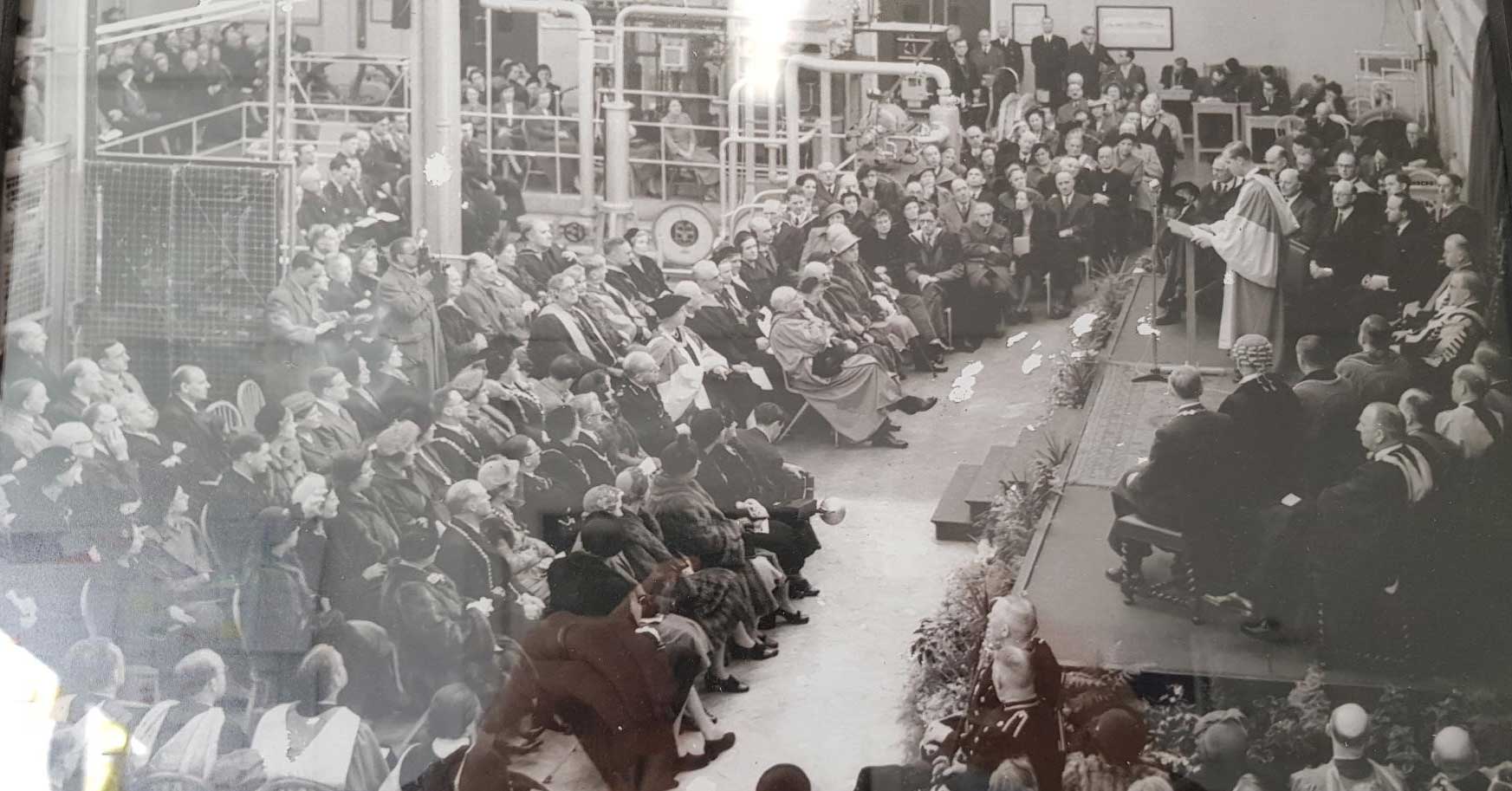 A long connection
University registrar Dr John Hogan said: "The Duke of Edinburgh had a long connection with the University. Seventy years ago, in November 1951, he opened the Stephenson Building and was awarded an honorary degree. The visit of His Royal Highness was a great success.

"He had married Princess Elizabeth four year earlier and the younger royals attracted a good deal of attention. Two months later on the death of George VI, Elizabeth became Queen and the Duke was subsequently granted the title by which he is best known, Prince Philip.

"For us this is a very tangible example of the length of his national service and we are greatly honoured by it. It seems somehow fitting that we remember the excitement of him opening the Stephenson Building all those decades ago as the building is set to enter a new stage in its history."

Prince Philip visited the University again in 2009 when he accompanied her Majesty The Queen, when she opened the Great North Museum: Hancock on 6 November 2009.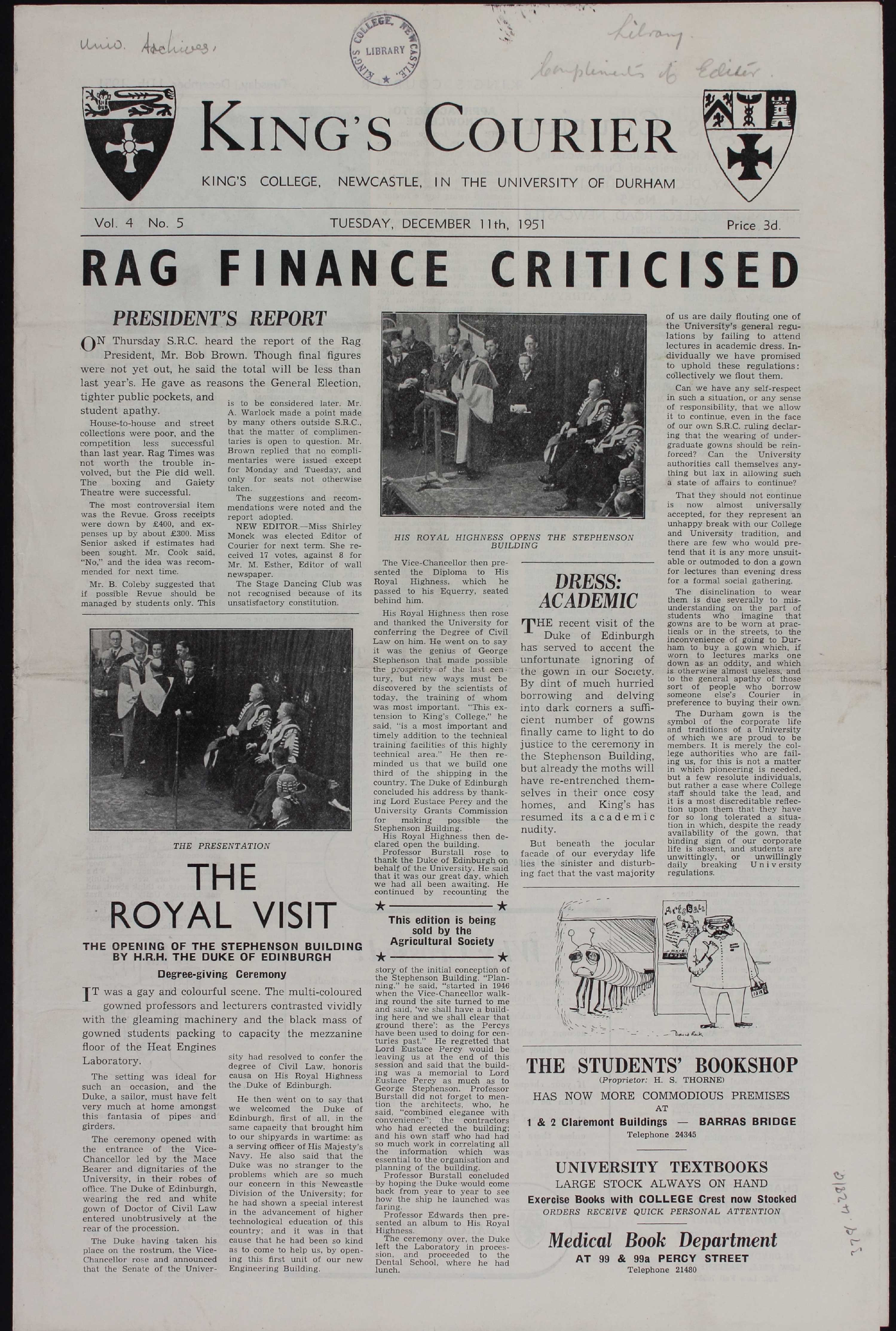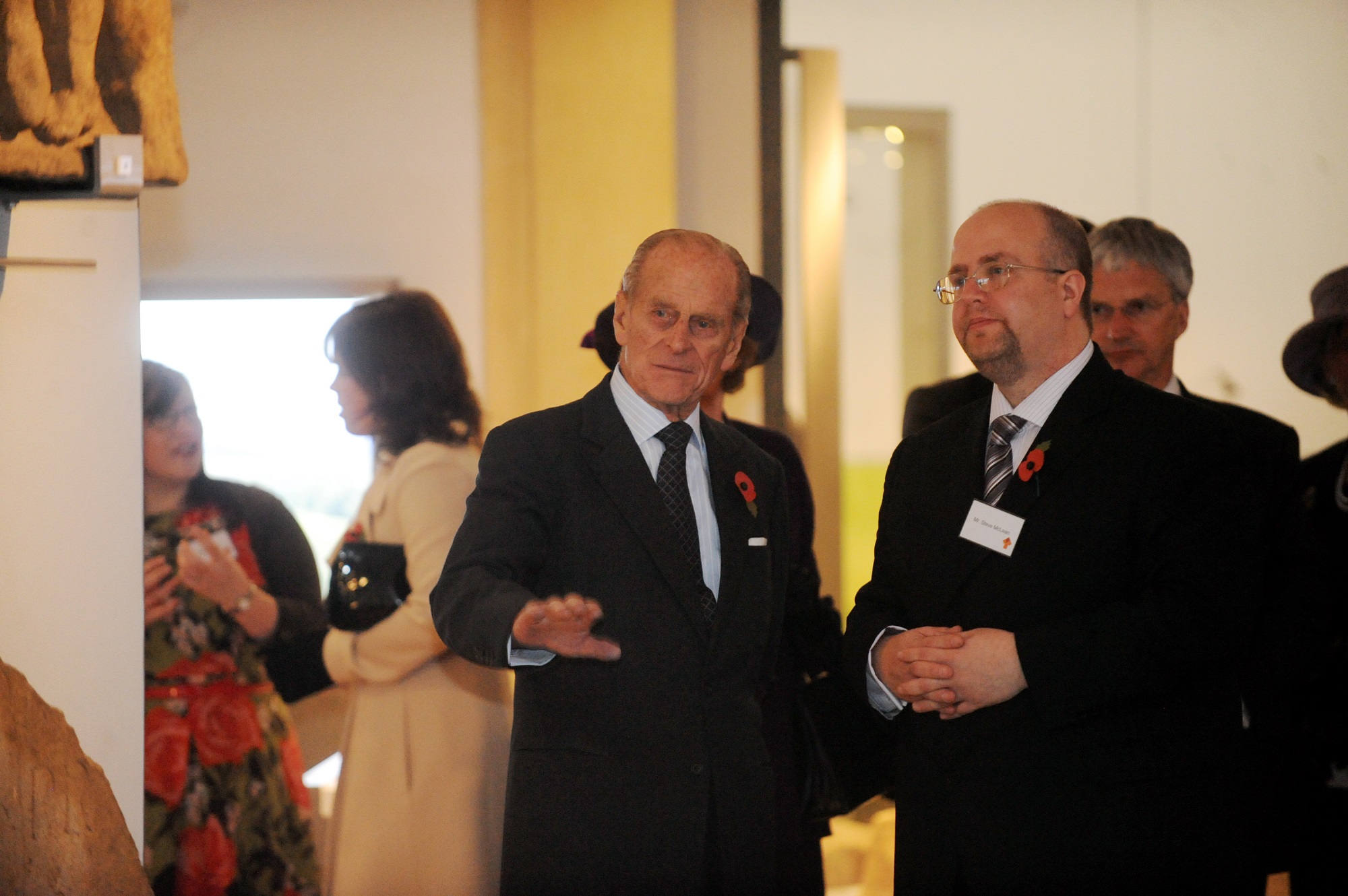 ---
Latest News