Scottish Human Rights Commissioner
Law academic appointed to national human rights role
Published on: 28 April 2021
Dr Jacqueline Kinghan, Senior Lecturer in Law and Social Justice at Newcastle Law School, has been appointed as one of two new part-time commissioners to the Scottish Human Rights Commission.
Dr Kinghan, who is a human rights lawyer with expertise in access to justice and human rights, currently co-convenes the University's Forum for Human Rights and Social Justice and leads the Law School's new Community Social Justice programme in collaboration with North East Law Centre. She will take up the post for a six-year term from 1 May 2021.
The Scottish Human Rights Commission is an independent public body which works on legal, policy and practical issues that affect people's human rights in Scotland. It promotes awareness, understanding and respect for all human rights – economic, social, cultural, civil and political. It has statutory powers to recommend changes to laws and policy, and their implementation, and also enforces compliance. It works with public bodies across Scotland, including local authorities, to encourage best practice in relation to human rights covering areas such as access to housing, justice and education.
The Commission is accountable to people living in Scotland through the Scottish Parliament and also reports directly to the United Nations on human rights issues.
Dr Kinghan said: "I'm delighted to have this opportunity to play a key role in setting the strategic direction for human rights in Scotland. As a Commissioner, I will be working with a range of organisations – including in the other devolved nations and internationally. Having these conversations will offer a really good way to share best practice locally and globally, and to encourage wide ownership of human rights. This will help ensure that human rights are made real in practice and do not simply exist in theory, or in the statute books, but are made accessible to everyone."
The first strategic priority of the Commission's current strategy is to strengthen protection for economic, social and cultural rights. This work is important in view of the Scottish Government's recent announcement that (subject to the outcome of the forthcoming election) they intend to incorporate four UN human rights treaties into Scots law.
Dr Kinghan's new role will also create opportunities to build on the work of the University's Forum for Human Rights and Social Justice, which aims to advance understanding of human rights and social justice both within and beyond the United Kingdom. The Forum engages with various stakeholders including researchers, policymakers, non-governmental organisations and organisations from civic society. Find out more about the work of the Newcastle Forum for Human Rights and Social Justice.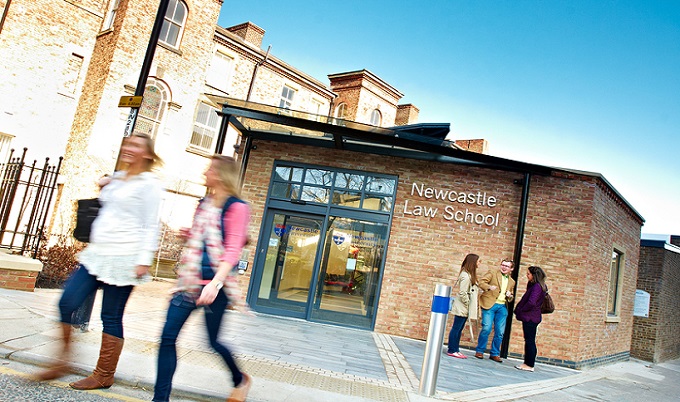 ---
Latest News