Newcastle ranked in the global top 20 for sustainable development
Published on: 21 April 2021
Newcastle University has been recognised as a global leader of sustainable development in the Times Higher Education Impact Rankings 2021.
The University is ranked 15th in the world, third in the UK and fifth in Europe in the global performance table that assesses universities against the United Nations' Sustainable Development Goals (SDGs).
Now in their third year, the rankings include 1,115 institutions and employ indicators to provide comprehensive and balanced comparisons across four broad areas: research, stewardship, outreach and teaching.
The latest edition of the rankings places Newcastle second in the world for SDG 12: Responsible Consumption, a reflection of the University's initiatives and policies on ethical sourcing of food and supplies, waste disposal and efforts to minimise use of plastics.
The University is ranked joint 11th in the world under SDG11: Sustainable Cities and Communities, which measures universities' research on sustainability, their role as custodians of arts and heritage and their internal approaches to sustainability.
Newcastle University's recent work on sustainable cities under our Engagement and Place strategy includes a project for the Growth and Prosperity Delivery Group in Newcastle, where University academics led by Dr Graham Long have produced a set of local SDG indicators for the city and an analysis of 'left behind' populations in Newcastle. Also included is the University's partnership work on the climate crisis via the Newcastle Net-Zero Task Force which is co-chaired by Hayley Fowler, Professor of Climate Change Impacts at Newcastle University.
In 2019, Newcastle University joined a number of organisations in the City, UK and all over the world in declaring a climate emergency. Since then, the University has strengthened its commitment to sustainable development and tackling climate change, through becoming a signatory to UN Sustainable Development Goals Accord and the Global Climate Letter.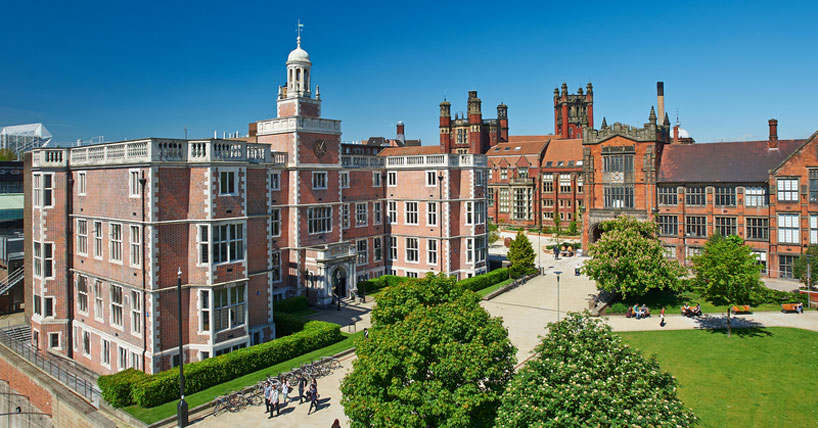 Net Zero 2030
Ahead of the rankings publication, Newcastle University announced that following consideration by Council and Executive Board it has brought forward its Net Zero target by a decade, committing to accelerating the de-carbonisation of its activities with the aim of achieving net-zero carbon dioxide emissions by 2030.
Another area where the University scores highly is SDG10: Reduced Inequalities. Newcastle is ranked 20th in the world in recognition of the impact of its research on social inequalities, its policies on discrimination and commitment to recruiting colleagues and students from under-represented groups.
Professor Chris Day, Vice-Chancellor and President, Newcastle University, said: "Our performance in the Times Higher Education Impact Rankings are a testament to the hard work of our colleagues and students. They highlight our institutional efforts towards making lasting change through our research and our teaching, as well as our daily practices. However, we are not complacent and recognise that we all need to push further and faster on environmental sustainability and reducing our environmental impact."
Professor Julie Sanders, Deputy Vice-Chancellor and Provost, added: "These rankings highlight our contribution and ongoing commitment towards tackling some of the key issues of our times, including climate change. To deliver on this commitment, we will continue working together with our academic and professional services communities, our students past, present and future, and with partners in the Newcastle and the North East and around the world. This amazing collective effort is about realising our core value of social and environmental justice through having genuine impact and bringing tangible benefits to the communities we live in and work with."
---
Latest News