Fine Art Degree Show 2021
Fine Art Degree Show 2021
Published on: 28 May 2021
The Fine Art Degree Show will be the first exhibition in the University's Hatton Gallery when it reopens to the public on Saturday 5 June.
There will be artworks by 56 up-and-coming artists exhibited at the Hatton Gallery and also in the University's Fine Art Building and Boiler House. A one-way system will guide visitors through the exhibition, picking a route through a diverse set of practices with media ranging from painting, print, photography, sculpture, video, and sound art to performance, installation, textiles and new media.
It will be the first physical Fine Art degree show for two years after the Covid-19 pandemic disrupted plans for the class of 2020s final year work to be displayed.

Among this year's exhibits will be immersive installation by Emma Wiseman, a featured artist in this year's prestigious a-n Degree show guide 2021 and award-winning paintings by Freddie Ingoldby. Freddie was recently named one of the eight winners of the Freelands Painting Prize 2021. His work will go on show at The Freeland Art Gallery, in London, this autumn.

"I'm extremely excited to be exhibiting alongside all the other winners of the prize this autumn," said Freddie. "What a fantastic group of painters! It is a great opportunity and I am very grateful to everyone involved."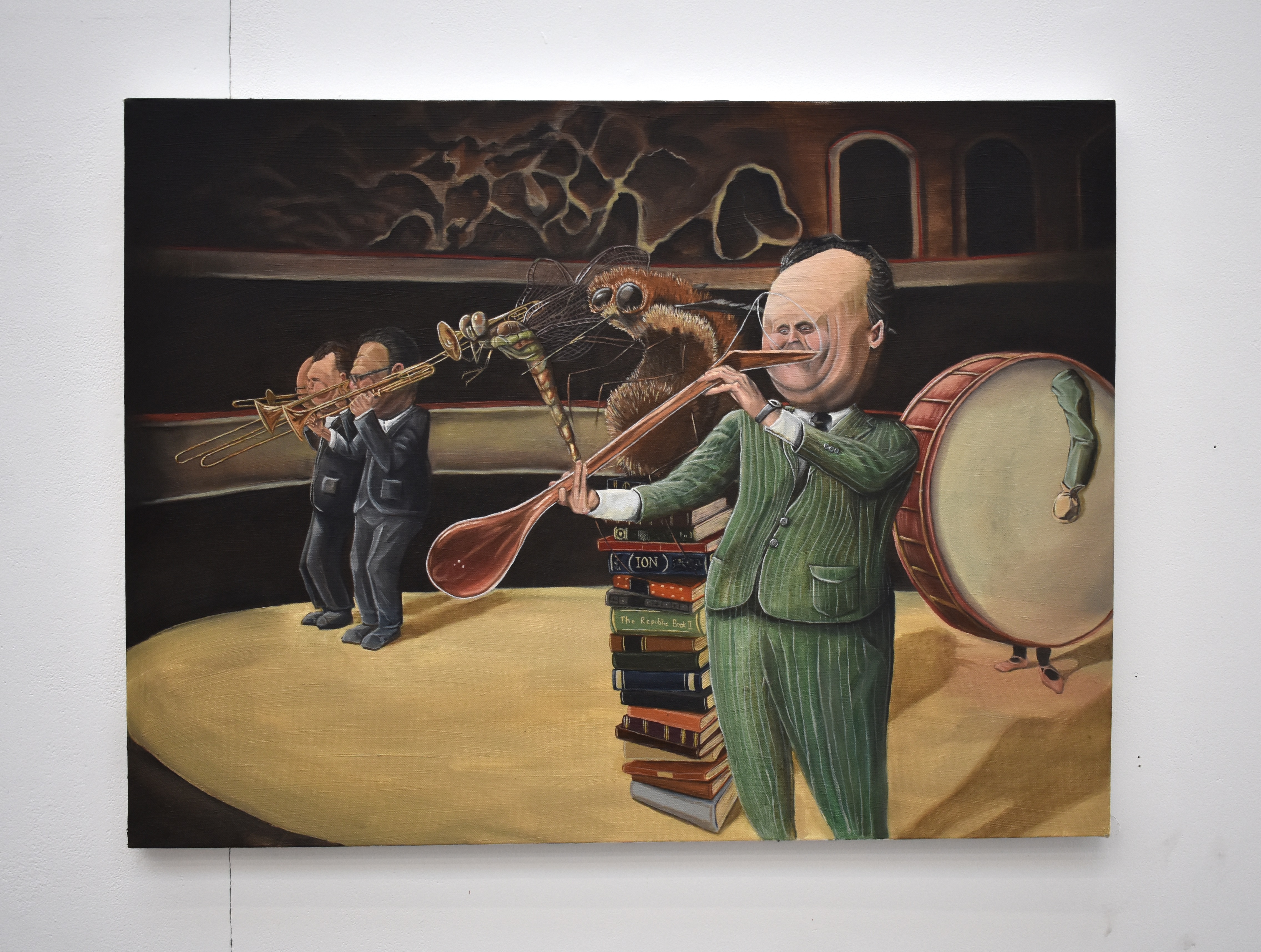 The impact of the pandemic is obvious in the students' work, says Dr Christian Mieves, Head of the Fourth Year in Fine Art, with students enthusiastically returning to making and showing art.
"The physical display of work in the Degree show, the first in almost two years, shows a strong focus on a sense of material making, hapticality and being in a space," he says. "Many of the students deal in their work with a shift from lockdown, homeworking and the use of online viewing to the physical space by focusing on the interaction with materiality in a very intimate, immersive way.
"Examples of this can be seen in many of the works, including immersive installations, personal encounters of sculpture or performance practices with a focus on textile and making."
The Fine Art Department is proud of the student's hard work and innovation during lockdown, explains Deputy Head of Fine Art & Degree Show events Supervisor Nick Fox. "Our 2021 graduates have shown astonishing personal and creative resilience over the 14 months of COVID restrictions," he says. "The degree show is a testament to the way they have adapted to the challenges faced this year, shifted and excelled, developing work of incredible skill, variety, and honesty for this exhibition. We are incredibly proud of their achievements.

"I've also been really impressed by their sophisticated approaches to sharing work with audiences through technology, virtual and online tools in addition to the physical exhibition. This year they have ingeniously developed a website and digital catalogue, online events, exhibition tours and 'talking heads' videos."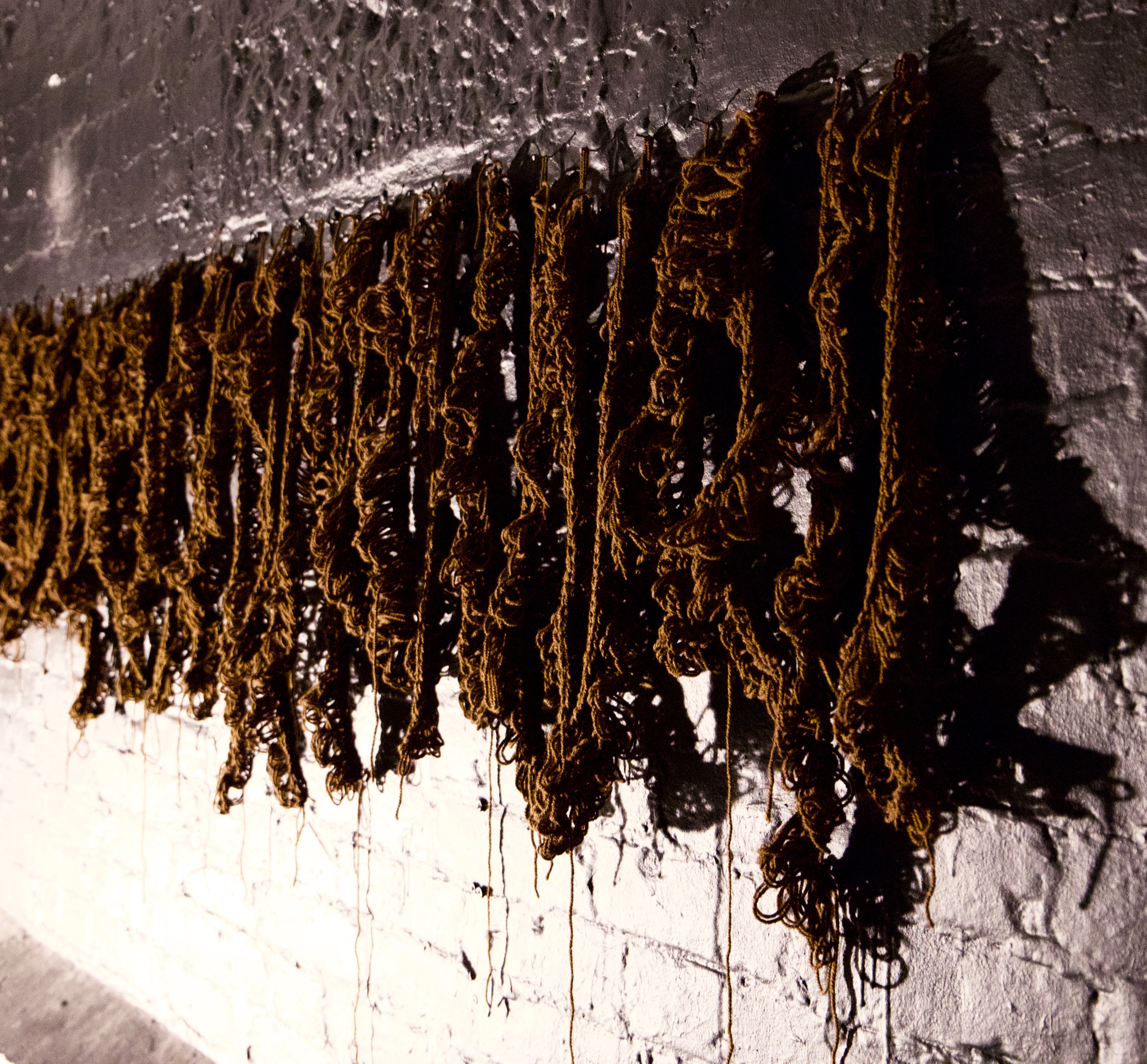 The degree show 2021 will be reimagined as a virtual exhibition in collaboration with Virtual Gallery Designer Dovetail Joints and will be exhibited online during the summer. It follows the success of the virtual degree show for the Class of 2020, which was launched online earlier this year after the graduates were unable to have a physical show due to the pandemic.
The Fine Art Degree Show takes place from 5 to 19 June. Tickets are free but must be booked in advance and masks must be worn. Catalogues and student work will also be available to buy.
---
Latest News