Newcastle University moves up influential guide of global universities
Published on: 8 June 2021
Newcastle University has been ranked in the world's top 150 universities in the latest QS World University Rankings.
Published today (8 June), the QS World University Rankings 2022 place Newcastle 134th in the world, representing an 18-place year-on-year rise. The assessment of 1,300 global universities ranks the University 21st in the United Kingdom and 44th in Western Europe.
Newcastle University has improved in all six indicators that QS uses to compile the ranking: Academic Reputation, Employer Reputation, Citations per Faculty, Faculty/Student Ratio, International Faculty Ratio, and International Student Ratio.
One area where Newcastle University, UK, scored particularly highly is Employer Reputation. It ranked 68th globally, based on survey responses from more than 75,000 employers about the relationship between institution and graduate employability.
Professor Chris Day, Vice-Chancellor and President at Newcastle University, said: "Being ranked in the world's top 150 by the QS is a recognition of the outstanding quality, impact and reputation of our University.
"Our strong employer engagement score is a ringing endorsement of the brilliant work done by everyone at the University in helping our students develop relevant employability skills.
"I am proud of the hard work and dedication of our academic and professional service colleagues who are helping our students to develop the skills needed by employers, especially in the context of the global pandemic."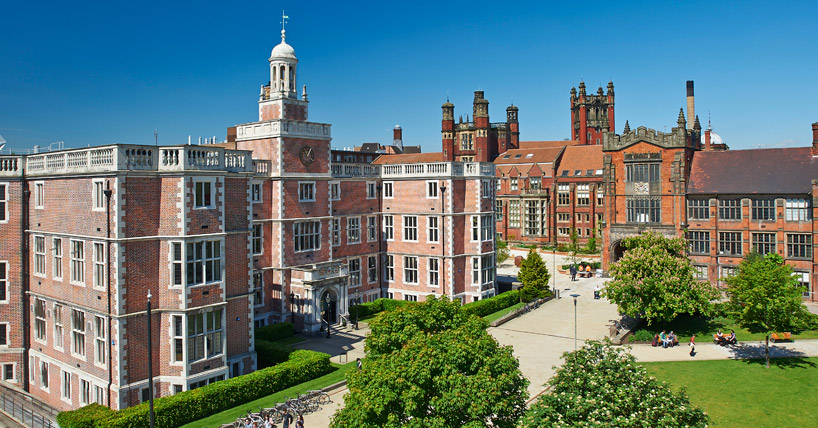 International league tables
The latest rankings sit alongside the University's performance in other international league tables, including the Times Higher Education Impact Rankings, which ranked Newcastle 15th in the world and fifth in Europe for its impact on society and leadership in sustainable development. The same publication placed Newcastle joint 178th in the world in its latest World University Rankings.
The rankings provide comparative analysis on the performance of the world's top 1,300 universities from 97 locations across the globe. It analysed 1,673 institutions and 14.7 million academic papers published between 2015 and 2019. A large proportion of performance in the ranking is driven by the academic reputation survey which collates the expert opinions of over 100,000 individuals in the higher education space regarding teaching and research quality at the world's universities, and Newcastle's performance in this survey has improved in each of the last 5 years.
Students who are interested in studying at Newcastle University can register for the 2021 Undergraduate virtual open days on Wednesday 16 June and Saturday 19 June. To find out more, please visit: https://www.ncl.ac.uk/study/meet/virtual-open-day/
---
Latest News