Newcastle proud to be officially recognised a University of Sanctuary
Published on: 2 July 2021
Today Newcastle University is officially recognised as a University of Sanctuary after being awarded the status for its ongoing support of refugees and asylum seekers.
The University has a history of supporting those seeking sanctuary and highlighting their needs, including with its research activities and community engagement programmes.
This award, given by the City of Sanctuary charity, officially recognises the institution's commitment to promoting a culture of welcome, inclusion, engagement and safety across its campus and the wider community.
Professor Judith Rankin, Dean of Equality, Diversity and Inclusion, who co-led the University's application, said: "This is an excellent achievement for Newcastle University.
"The award recognises the efforts of so many from across the University who are working hard to make the University a welcoming place for all."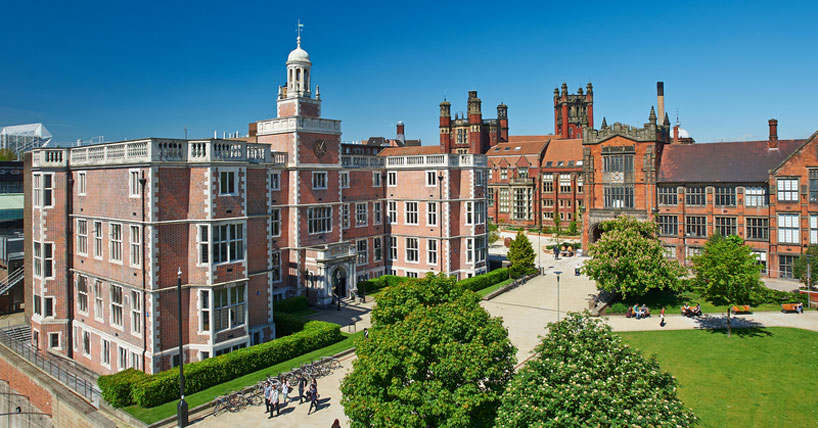 Welcoming all
The University of Sanctuary award is for three years and recognises universities around the country for demonstrating a commitment to the core values of the City of Sanctuary charter.
The charity's charter states that: 'the UK will be a welcoming place of safety for all and proud to offer sanctuary to people fleeing violence and persecution.'
Newcastle was praised for its student wellbeing support, outreach events, and research activities that contribute to awareness-raising about sanctuary in the University and community.
In particular, Newcastle is proud of its Sanctuary Scholarships to support equal access to higher education and offer full tuition fees and a bursary for living expenses for applicants wishing to study at the University.
The scholarships have been designed to enable students from asylum-seeker and refugee backgrounds to progress to higher level study.
A recent research project at the University focused on learning from sanctuary students and staff, putting their voices at the heart of discussions to highlight the barriers they face. This is a growing and developing area of work.
Newcastle University's Student's Union also leads the multi-award winning and internationally-recognised student-led project, North East Solidarity and Teaching (N.E.S.T).
N.E.S.T empowers the refugee and asylum-seeking community in the region through a variety of formats, such as one-to-one English teaching, group English classes, sports, creative arts and trips into the local area.
Through N.E.S.T, refugees and asylum seekers gain confidence in their language skills, find new friends and family, and become better integrated into the community.
Inspire and support
Professor Peter Hopkins, Professor of Social Geography, who co-led the application, said: "This award is testament to the very impressive work being done here at Newcastle.
"This includes significant research projects and initiatives, innovative modules and teaching initiatives, student engagement projects, and our wider work in the region with refugees and asylum seekers."
The City of Sanctuary has developed a network to inspire and support universities to develop a culture and a practice of welcome within their own institutions, in their wider communities and across the Higher Education sector in the UK.
Newcastle University is now part of the University of Sanctuary network and will collaborate with other organisations engaged in similar work and ethos.
(First published on 30th June 2021)
---
Latest News