World renowned experts to speak at Black Britain and Beyond
Published on: 21 October 2021
Hybrid event to highlight Black Britons' rich legacy and progressive contributions to self and society
Shifting the narrative
Black Britain and Beyond has partnered with Newcastle University to host a symposium, 11-14 November 2021 at the University's Frederick Douglass Centre, to discuss the present Black British narrative and introduce a framework for creating a legacy for future generations.
The symposium,Be The One: Creating a Legacy of Empowerment, will bring together world-renowned plenary speakers, thought-provoking sessions, and entertainment by stellar performers and artists.
Actor and comedian Gina Yashere, known for her role in America's CBS Bob Hearts Abishola, director and playwright Kwame Kwei-Armah OBE currently artist director of the Young Vic, and singer and songwriter Deelee Dubé, the first British Winner and recipient of the 2016 Sarah Vaughan International Jazz Vocal Competition, will be among those taking part.
The four-day hybrid (virtual and in-person) symposium will also feature Marcus Ryder MBE, George the Poet, Mariana Mazzucato, Trevor Williams, Shaka Hislop, and Chi Onwurah MP, with performances by Beverley Knight MBE, Josh Daniel, and Ebony Rose Dark, among many others and will discuss the negative stereotypes and narratives continually written about Black Britons. Event attendees will participate in discussions exploring shifting the narrative for the Black British as well as contributing to the culture's future.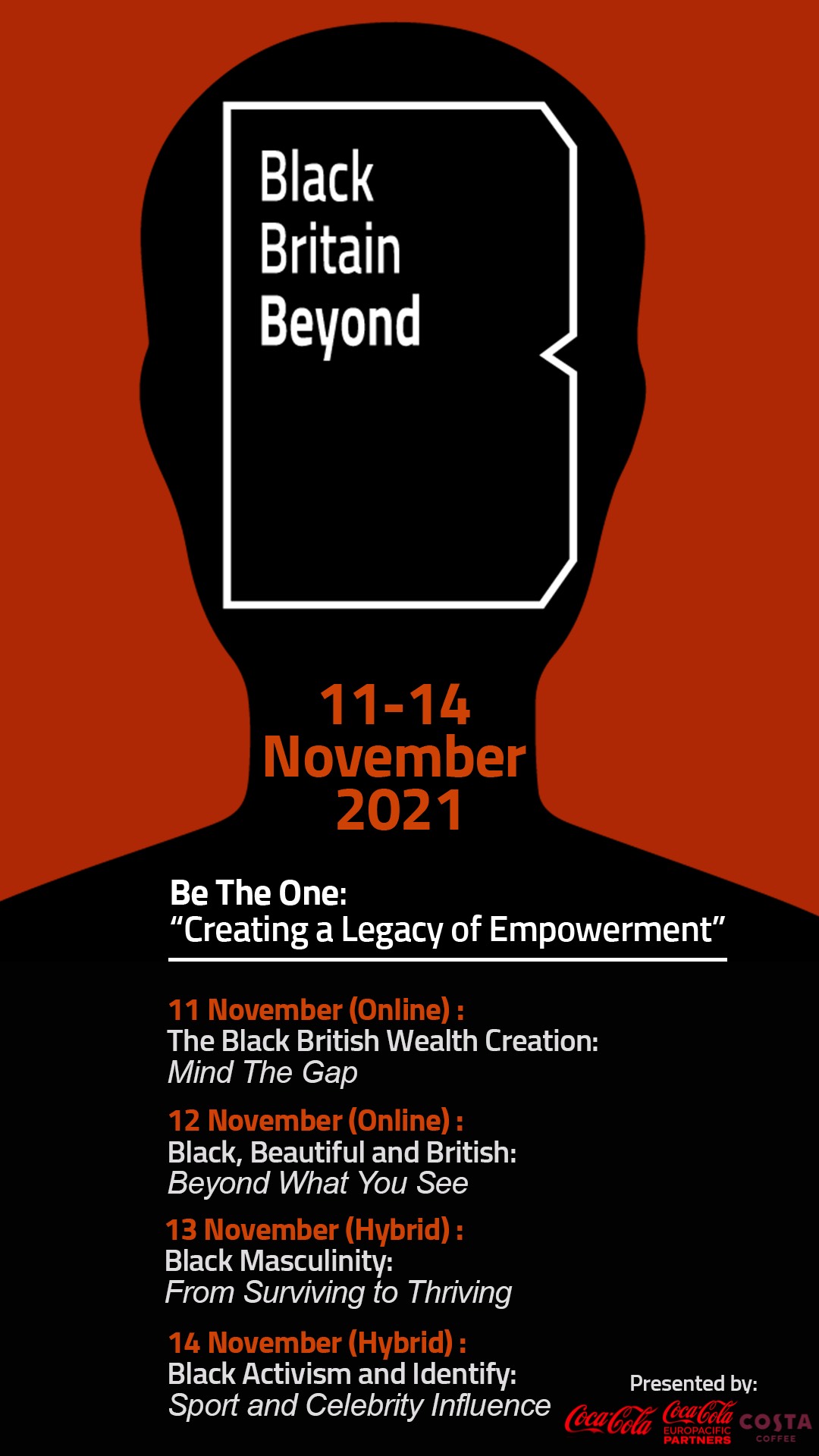 Thrive and prosper
According to the 2011 Census, 1.9 million people living in the United Kingdom are Black. In addition, 1.2 million people in the UK are of mixed ethnicity, including those who identify as Mixed White/Black Caribbean.
"We are delighted to extend Black History Month into November and host the second instalment of this symposium," said Reverend Professor Keith Magee, Co-Chair, Black Britain and Beyond and and Professor of Practice in Social Justice in Newcastle University's School of History, Classics and Archaeology.
"Coretta Scott King, the widow of Reverend Dr Martin Luther King Jr., once said: 'Freedom is a never-ending process – you earn and win it in every generation.' Rather than focusing solely on the urgency of now, Be The One will explore a framework for how a legacy can be created, formulated and produced to equip future generations of Black Britons to not only carry on the struggle, but to thrive and prosper as they do so."
Social justice
"Newcastle University is proud to be a co-host with Black Britain and Beyond of this year's Be The One symposium," said Professor Chris Day, Vice-Chancellor and President of Newcastle University. "Our city and our region have a strong history of social justice activism which we value and honour but as a University we are also deeply committed to helping to create inclusive conversations and
opportunities, not least for young people, now and into the future."
The sypposium is presented by Coca-Cola Company, Coca-Cola Europacific Partners and Costa Coffee. "On behalf of the extended Coca-Cola family in the UK, and as a proud alum of Newcastle University, it's a great honour to sponsor and be part of this important event," said Gareth Whalley, Global Director – Inclusion, Belonging & Connection, The Coca-Cola Company. "It's critical that we continue to raise awareness of both the history and the ongoing challenges of Black communities, while also celebrating progress and successes in this way.
"This year's speakers are an inspiring array of Black Britons discussing a real breadth of relevant and interesting topics, and there's so much to learn from their insights and experiences."
Press release adapted with thanks to Black Britian and Beyond
---
Latest News