Reinventing chemical separation methods to cut energy consumption
Published on: 29 October 2021
A £9 million research programme to reinvent chemical separation methods and significantly cut total global energy consumption has started.
A project to develop new chemical processing technology that could save hundreds of millions of tonnes of carbon dioxide (CO2) emissions has begun at UK Universities, including Newcastle University.
The multi-university SynHiSel project to investigate how to improve efficiency of membranes could save 100M tonnes in CO2 emissions and £3.5 billion in energy costs worldwide
The SynHiSel programme has received a total of £9m in funding, from the Engineering and Physical Sciences Research Council, part of UK Research and Innovation, and from industrial and University partners.
The project, the biggest of its kind to date, will investigate how to develop more efficient ways of separating chemicals – processes that underpin crucial parts of everyday life including clean water treatment, CO2 removal and food and pharmaceutical production.
It is estimated that these separations currently consume 10-15 percent of total energy usage, and that they could be made 10 times more efficient by creating new highly selective membranes. This could cut annual worldwide carbon dioxide emissions by 100 million tonnes and save £3.5 billion in energy costs.
Membrane engineering
The SynHiSel programme team comprises: Prof Davide Mattia and Prof John Chew, University of Bath; Dr Patricia Gorgojo and Prof Peter Budd, University of Manchester; Prof Ian Metcalfe and Dr Greg Mutch, Newcastle University; Prof Neil McKeown and Prof Maria-Chiara Ferrari, University of Edinburgh; Prof Andrew Livingston, Queen Mary University of London; Prof Kang Li and Dr Qilei Song, Imperial College London.
Ian Metcalfe, Professor of Chemical Engineering at Newcastle University and deputy director of the programme, said: "Our membrane work was originally funded by an earlier EPSRC Programme Grant, SynFabFun, which was a great success. It is wonderful to see the team develop, to bring in new investigators and to move on to new challenges as SynHiSel."
The programme's principal investigator Professor Davide Mattia, of the University of Bath, added: "Some of the biggest challenges we face – how to develop drugs and vaccines, ensure food security and quality, and how to make sure the water we drink is clean – all require some form of chemical separation. We want to improve our understanding of highly selective membrane technology to create value in manufacturing and make processes more sustainable."
Dr Greg Mutch, Dr Greg Mutch, Royal Academy of Engineering Research Fellow at Newcastle University's School of Engineering, added: "We are very excited about this significant investment from EPSRC into membrane engineering at Newcastle and also very grateful for the contributions made by previous and current research group members that have led us here. This support from EPSRC will enable us to develop innovative new high-selectivity membrane solutions for carbon dioxide capture and storage.
"Alongside our work with BEIS and the Royal Academy of Engineering, we hope to assist the UK in developing a world-leading carbon dioxide capture and storage industry, which was highlighted as a priority in the UK Government's "Ten Point Plan for a Green Industrial Revolution". The nature of an EPSRC Programme Grant allows us the flexibility to innovate, and it is truly exciting to be able to work with so many leading academics and industrialists on a range of separation challenges in the food, energy, waste, pharmaceutical and chemicals sectors."
Wide-ranging applications are key
Doing this will create a much more robust approach and curb the need to reinvent an entirely new process for each application.
The programme will bring together chemical and process engineers, chemists, materials scientists and experts in scaling-up of industrial manufacture. Prof Mattia says that this breadth of expertise will allow the team to be more inventive in its approach.
Programme aims to develop new talent
As well as new scientific innovation, the SynHiSel programme aims to develop a new generation of talent in the field, by acting as the virtual UK national membrane centre. The academic and industrial partners will create an initial cohort of 11 new PhD studentships, and PhDs and post-doctoral research associates will gain valuable experience as part of the multidisciplinary research groups and be given dedicated training and professional development opportunities.
Industrial partners including Evonik Industries AG, Dupont Teijing Films (UK), Pall Europe, BP, ExxonMobil, and Cytiva Europe will work with the team to ensure the industrial potential of the new processes and tools they develop. UK-based SMEs including Exactmer, Nanotherics, RFC Power, Watercycle Technologies, Laser Micromachining and the University of Bath spinout Naturbeads will also collaborate with the programme research team.
You can find details on the SynHiSel programme grant at the EPSRC website.
Adapted with thanks from the University of Bath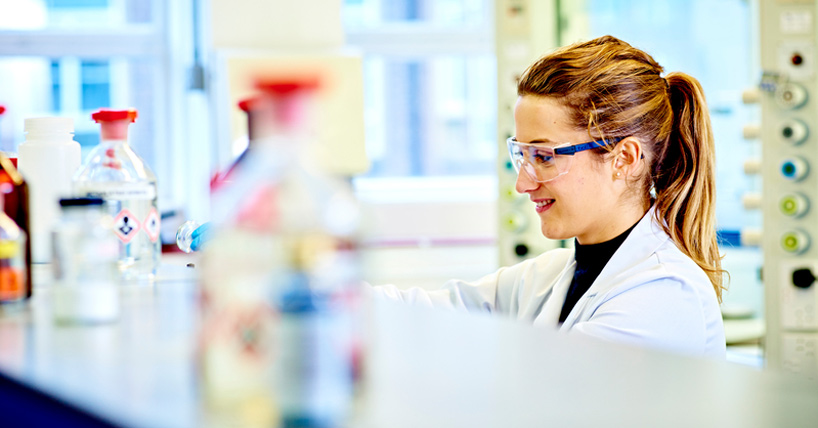 ---
Latest News