Aftermath
Published on: 26 November 2021
Professor Preti Taneja's thought provoking new book takes a searching look at the impact and causes of a horrifying terrorist attack.
Anti racist lyrical essay
In Aftermath, an anti-racist lyrical essay, Professor Preti Taneja explores what happened at the Fishmonger's Hall, in London, in 2019, when two people, Saskia Jones and Jack Merritt, were murdered by former prisoner Usman Khan, and more were injured.

In the text, Professor Taneja uses a variety of lenses, including the ongoing impact of colonialism, racism, the immigrant experience and the education and prison systems, to consider the attack. She calls on poets and writers to think through the structural inequalities that feed violence in our communities and to consider the power of storytelling and who we can trust.

The work is personal – Professor Taneja taught Khan while he was in prison. Jack Merritt, one of the people murdered during the attack, was her colleague.
Aftermath is she says, her way of working through the events of that terrible day, their historic roots and their ongoing impact.

"We urgently need a world in which racist carceral politics and punitive ideas of justice have no purchase," she says. "In which the UK's school to prison pipeline, which disproportionately affects people of colour, and begins with the erasing of Imperial history and minority voices from our mainstream narratives, is no more.

"Having seen up close the awful violence the state and prison push people towards, and the contrasting narratives of 'good' that rush in but fail to see what people really need to stay safe, this book is an abolitionist's call to action, and a labour of love."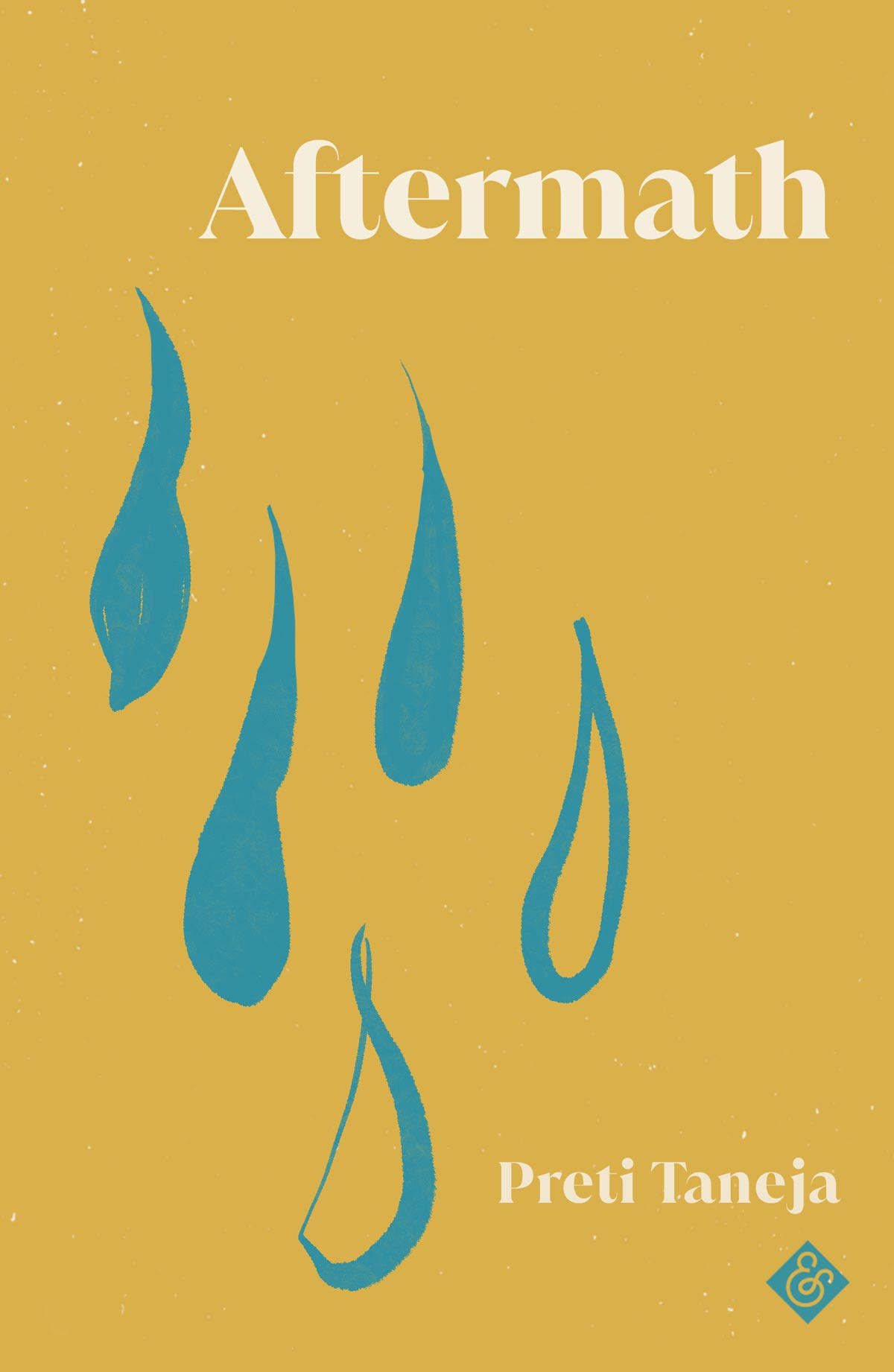 Profound and important
Professor Julie Sanders, Deputy Vice-Chancellor and Provost of Newcastle University says:
"This is a profound and important work by a hugely valued colleague that moved me deeply. Preti Taneja as Chair of Creative Writing and World Literature at Newcastle University is constantly breaking new forms with her writing and thinking, and through her dedicated work with our students, and we are all very proud of that contribution."

Tara Tobler, Senior Editor at And Other Stories which will publish Aftermath in the UK next year, says: 'The first time through I didn't read this book. I absorbed it.
"There were times where I couldn't tell you what I read, but I could tell you what it felt like – it felt like the rawness and rage of incalculable grief was entering every one of my cells, disrupting and erupting and rearranging, there were no words, there was just energy and sensation – while at the same time I was dimly aware of the enormity and compassion of the mind behind it all, of the beauty of words doing their work perfectly, of the intelligence that was taking those cells and reordering them one by one, the visionary final page offering a release from limitations I hadn't known were there.

"Then I went back and read it again and what I read was a masterpiece. This book is a gift. Put your ear to your heart and listen."
In its experimental form, Aftermath invites comparisons with the work of Claudia Rankine and Valeria Luisielli. Publisher's Weekly called it a "…stunning experimental collection" and it has been named one of the New Statesman's Books of the Year.
Aftermath is published in the US on 30 November by Transit Books. It will be published in the UK on 7 April 2022 by And Other Stories.

Professor Preti Taneja is Professor of World Literature and Creative Writing in the School of English Literature, Language and Linguistics at Newcastle University.
Praise for Aftermath
"Stunning... [Taneja] turns a critical lens toward the way language shapes violence, suggesting that 'power tells a story to sustain itself, it has no empathy for those it harms.' This poetic, urgent, and self-reflective work will delight fans of Valeria Luiselli's Tell Me How It Ends and Claudia Rankine's Citizen."—Publishers Weekly, Starred Review

"This searing abolitionist work sees, and refuses, other prisons too – of narrative-for-hire, racial shame, the trauma industrial complex, cause and effect […] Instead it breaks sentences and pages open, makes language rush into you (you are an estuary, the dam is gone). Its shape is unmappable. It lives on as a drumming in your head."—Maria Tumarkin, author of Axiomatic

"A masterpiece of nuance, vulnerability, truth, conviction, and near-sacred prose—a profound accomplishment."—Jeff Deutsch, Seminary Co-op

"With We That Are Young, Preti Taneja established herself as one of the most courageous and lyrically gifted writers of her generation. Here again she offers living proof that great literature does not rise fully formed from the canon. It begins, rather, with the anguished sifting of its fragments in the aftermath of tragedy, and a grasping in the dark for voices worthy of trust, until its urgent call for equality and dignity comes true—first on the page, and then in the hearts and minds of all who read it."—Maureen Freely, Chair of Trustees, English PEN

"Aftermath is a tremendous feat of scholarship, of historical interlacing, of contemporary criticism, of literary examination, of ethical clarity and personal interrogation and, most indelibly, of grieving…. It is also a moving, always engrossing meditation on the act of writing—on fiction-making and art—written with an almost organic complexity, with modes of narration as layered as they are lucid…. What Preti Taneja achieves in Aftermath is a turn toward radical hope arrived at from an unspeakable abyss through the stern crucible of pain and its art." Gina Apostol, author of Insurrecto
---
Latest News