Academics begin new BALTIC residency
Published on: 20 December 2021
Three Newcastle University academics are delving into the archives of BALTIC Centre for Contemporary Art as part of a new six month residency.
Identities, histories and mythologies
Harriet Sutcliffe, Rosie Morris and Gayle Meikle, from the School of Arts and Cultures, will be looking through two decades of material held at the world-renowned gallery on the banks of the Tyne.
Their project, Undutiful Spirit will use the archive as a way to think about female identities, histories and mythologies.
Gayle, Meikle, a Lecturer in Museum, Gallery and Heritage Studies explains: "By collaboratively engaging with the multiple positions and agendas contained in the 'space' of archive and our own practices, we ask how artists, curators, researchers, and the public negotiate the collective memory of the BALTIC site, considering civic duty and holistic attitudes to care."
They have a lot of material to work with. The BALTIC archive includes documents, video content, catalogues, correspondence, images and video content, architectural information, press cuttings, printed materials and exhibition material.
"As well as the really rich material housed in the archive, we are as much interested in what's not recorded, perhaps re-valuing invisible work behind the scenes, social interactions and ephemeral practices or unrealised projects," says Harriet Sutcliffe, an Associate Lecturer in Fine Art and Architecture.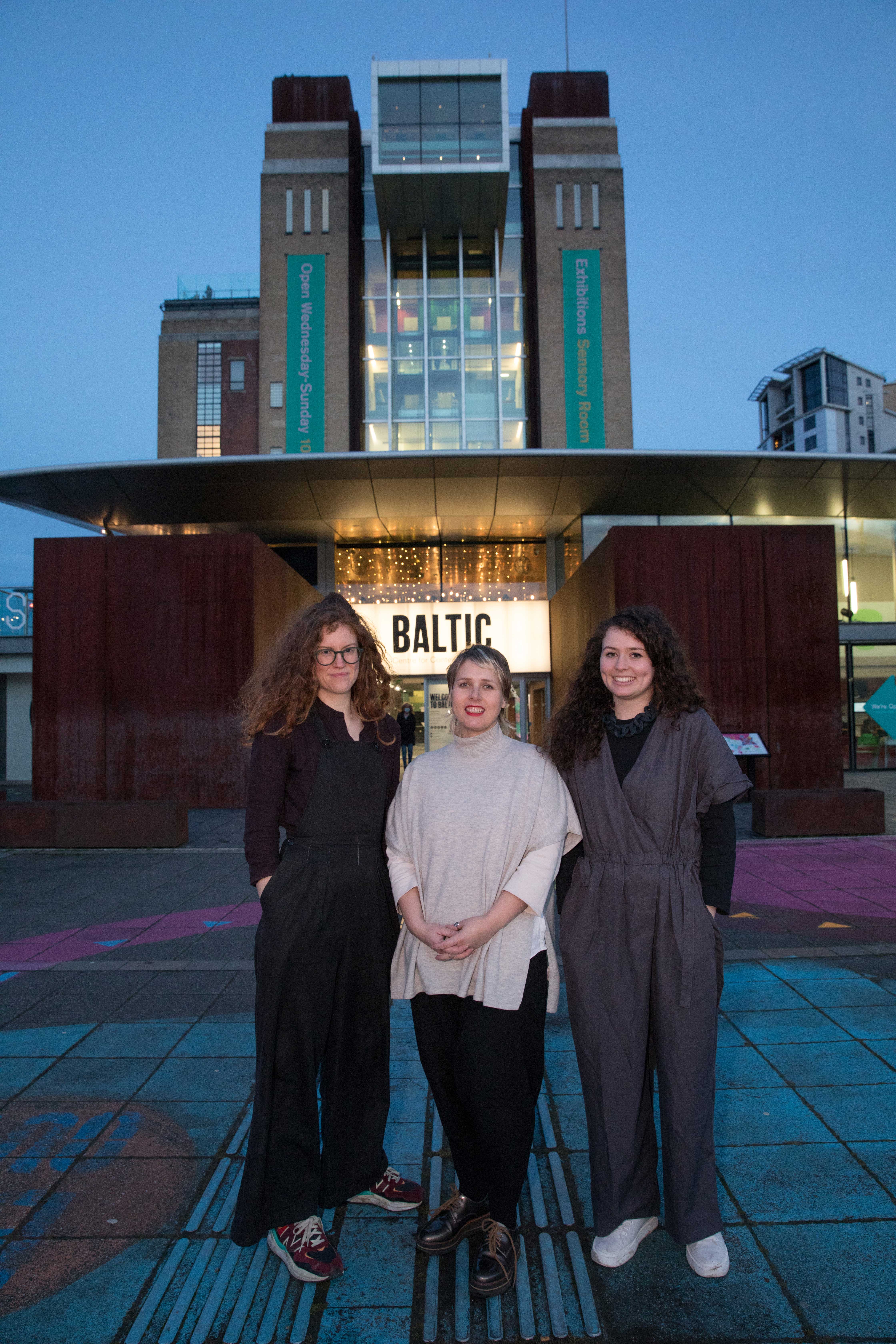 Different perspectives
Undutiful Spirit came out of a pilot project/ workshop at Middlesbrough Institute of Modern Art earlier this year. The project developed from a desire to create an interdisciplinary forum to explore site-specific working methods generated through the female subject experience. The workshop was supported by Newcastle University's Institute for Creative Arts Practice.

"The Pioneer Award from Newcastle University's Institute for Creative Arts Practice allowed us to invite practitioners from a range of disciplines to an experimental workshop with 'Women Artist of the North East Library' as a muse to investigate how multiple positions and agendas, in the archive and our own practice, can be mapped, layered or given voice," says Rosie Morris, a Teaching Fellow in Fine Art. "We hope to continue and grow some of these initial conversations, inviting people into the process and giving voice to different perspectives."

In July 2022 the trio will share their research as part of BALTIC's Public Programme to coincide with the BALTIC's twentieth-year celebrations.
---
Latest News