UK University Overseas Campuses Network
UK University Overseas Campuses Network launched
Published on: 4 November 2021
Newcastle University has co-founded a new UK University Overseas Campuses Network.
Bringing together an initial membership of 17 British universities with 27 campuses located in 17 countries across the world, the Network represents institutions providing the best of a British education to over 60,000 students and employing upwards of 5,000 staff across their international campuses.
The Network has been founded and is co-Chaired by Newcastle University and the University of Nottingham, with support from Universities UK International. Its aims over the next year include working with the UK Government to identify barriers to trade affecting overseas campuses as well as the opportunity they provide the UK to build its reputation as a science and education superpower. The Network will also be supporting mutual learning between UK universities with overseas campuses, helping facilitate better information and experience sharing between the sector.
Professor Richard Davies, Pro-Vice-Chancellor, Global, Newcastle University, said: "We have 2,000 students and 200 staff working in our two overseas campuses in Singapore and Malaysia. This presence gives us advantages in terms of engaging with a diverse student cohort who don't come to our main campus and changing their lives and also they allow us to see the world differently, understanding national and international challenges through a completely different lens. The new network will help make the most of overseas campuses and amplify the global impact of our university."
For over twenty years, overseas campuses have exemplified the independence, ingenuity and pioneering spirit of British universities and the international competitive advantage it provides our sector and the UK more broadly.
The educational, diplomatic, economic, cultural and soft-power dividends from this movement to the UK continue to be vast. At a time when the global flow of ideas, trade and knowledge has been impacted to an unprecedented degree by the pandemic, overseas campuses represent an enormous opportunity for their institutions to continue to maintain an active, tangible presence in countries across the world. The Network will help UK universities and policymakers explore these issues and shape a better understanding of the role, contribution and future potential of overseas campuses across the higher education sector and government.
The UK Government's International Education Champion, Sir Steve Smith, welcomed the creation of the new Network, saying: "The establishment of UK overseas campuses played a significant role in winning the UK higher education sector its global reputation for innovation and excellence in transnational education. Whilst the pandemic continues to reshape global higher education, it is increasingly clear that a high-quality campus experience remains a priority for students right across the world.
"I am delighted to see the creation of this new Network and look forward to working collectively with its members on the challenges and opportunity that will define the future of British overseas campuses in the years to come."
Vivienne Stern, Director, Universities UK International said: "UK overseas campuses are a success story. Over 30 UK universities have a physical presence overseas, hosting a growing number of students and local staff from a wide diversity of backgrounds. Far from the image of a 'branch' of a UK institution, these campuses have become an integral part of the higher education communities in the territories where they are hosted, receiving the support of local authorities, students and their families. We welcome the announcement of the new UK University Overseas Campuses Network and will work alongside our member universities to ensure the benefits of this form of transnational education are widely understood, disseminated and supported."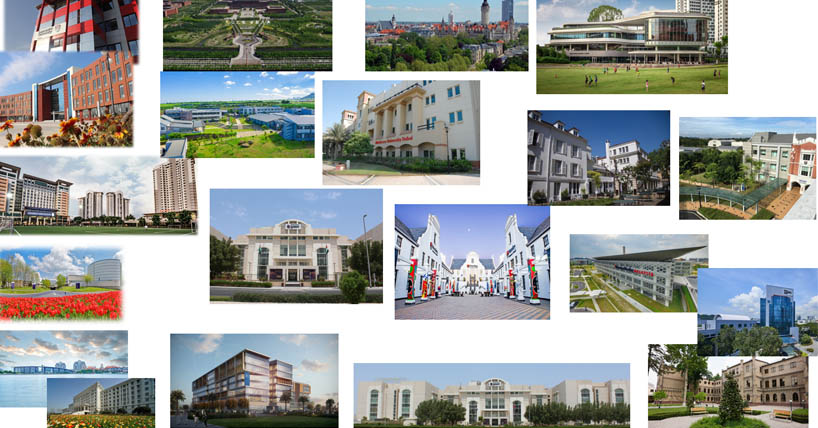 ---
Latest News