BC STEM scholarships 2022
Scholarship support for women in STEM
Published on: 27 January 2022
Newcastle University and the British Council have launched a new round of scholarships for women in STEM.
The University is offering five fully funded Masters degree scholarships with stipend for applicants from South Asia. The scheme includes tuition fees, a monthly stipend, travel costs, visa and health coverage fees. The scholarship is also open to women with dependants to apply, with extra support available
Professor Richard Davies, Pro-Vice-Chancellor, Global, Newcastle University, UK, said: "We look forward to start welcoming the second cohort of the British Council Scholarships for Women in STEM scholars. These scholarships give talented students a great opportunity to turn their passion into careers in STEM subjects. Bringing together bright young people from around the world is invaluable for our university community and helps become better at tackling the big global problems."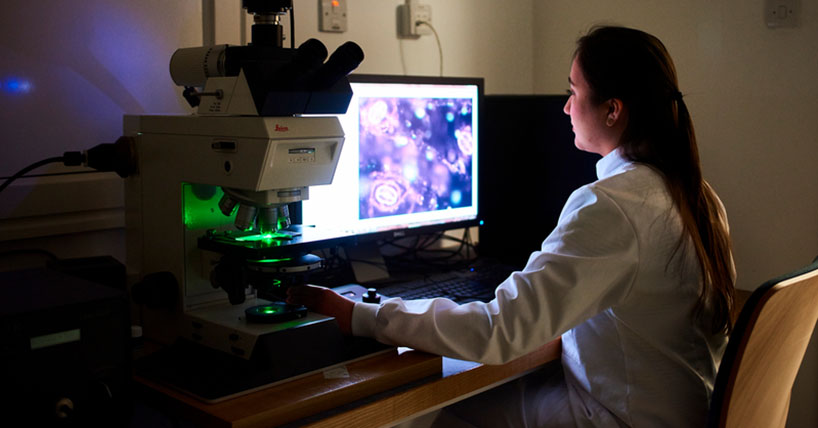 A life-changing opportunity
In 2021, Newcastle University welcomed its first cohort of scholars from South Asia.
Medha, from India, enrolled on the Hydrology and Water Management programme. She said: "The British Council Scholarship for Women in STEM gave me an opportunity of moving forward in my career and pursue my passion for Water Management. This scholarship gave me the financial freedom to study in the United Kingdom.
"I have found support from the staff at Newcastle University throughout making the journey to a new country with an entirely new system. The experience of studying at the University is unique as we learn by working and collaborating with classmates who come from diverse backgrounds.
"I hope to make best out the of the opportunity and contribute to solving water woes by applying what I learn through my coursework."
Ayman Tanveer, from Pakistan, was among the first cohort of scholars. She said: "MSc Renewable Energy and Enterprise Management is a unique course, a blend of both technical and management skills. Newcastle university is one of the few to introduce such a comprehensive course. I was offered BC Women in STEM in three UK universities and was not at all confused about selection keeping in mind Newcastle's quality research environment. I am extremely gratified and thankful to British Council for fully sponsoring me and Newcastle university to offer me a place."
Rakshya Gyawali, from Nepal, added: "As a British Council Scholar, I am having an amazing experience studying at the prestigious Newcastle University. My dream of pursuing higher education in water resources abroad was not possible without the financial support from British Council. The course has provided me a wonderful platform to explore various insights in my field of study that are being followed in the UK as well as the whole world.
"As a girl who had never lived away from home, the programme has also taught me a sense of independence and has made me a responsible person. Honoured to be a part of the scholarship, I would like to thank British Council and Newcastle University for the opportunity provided to me and I also hope that more girls like me would be benefitted from this programme in future days."
This scholarship programme will allow over 100 women from selected countries including from South Asia, East Asia, the Americas to obtain a Masters degree or an Early Academic Fellowship from a UK university, giving them the opportunity to further develop their careers in STEM subjects.
Andrew Chadwick, Principal Consultant, Higher Education, the British Council "The UK has a world-renowned higher education sector that is truly international. These scholarships will enable talented women to take up a life-changing opportunity to develop their careers in their chosen STEM fields, and then to harness the experience to make a greater impact for good when they return home."
The following programmes are eligible for these scholarships:
MSc Environmental Engineering
MSc Environmental Consultancy
MSc Hydrology and Water Management
MSc Hydrogeology and Water Management
MSc Renewable Energy, Enterprise and Management
MSc Sustainable Agriculture and Food Security
MSc Agricultural and Environmental Science
MSc Global Public Health
MRes Cancer
Applications close on 1 April 2022. To find out more and apply, please visit the scholarships website.
---
Latest News