Cold War Bunker hosts work by Newcastle academic
Published on: 31 May 2022
Sonic and visual material inspired by Ballistic Missile Early Warning systems at RAF Fylingdales will be presented at a special event at the Cold War Bunker in York.
English Heritage, Fylingdales Archive and One Key Magic (Cruel Nature Records) will come together for three evenings (8,9,10 June) to present Worldly noise and electronic atmospheres, an audio and film installation by the artist Dr Michael Mulvihill, a research associate in the School of Geography, Politics and Sociology at Newcastle University.
Dr Mulvihill, who was the first ever artist in residence at RAF Fylindales, has collaborated with producer Chris Tate (d_rradio), working together under the name One Key Magic to create six tracks influenced by the Electronic Counter Counter Measures (ECCM) equipment at RAF Fylingdales.
The work, which has been funded by the Arts and Humanities Research Council, will be broadcast as an immersive experience within the Operations Room at the heart of the bunker. Surround sound and a darkened environment will envelop the audience in the modulating soundtrack, accompanying previously unseen 16mm film. This footage, held in the Fylingdales Archive shows the construction of the iconic 'golf balls' - three giant geodesic domes enclosing the radar dishes, which came to symbolise the UK's response to nuclear attack and the concept of the four-minute warning. A second film, again never shown in public, shows the development of counterpart BMEW structures in Greenland and Alaska.
In the telephone exchange the audience will encounter a single segment of Goodyear Aerospace radome panel, on loan from the RAF. This is the only surviving example of the several thousand panels which enclosed the iconic structures at Fylingdales between 1964 and 1992 and has only been on public display once before.
Dr Mulvihill said: "Worldly Noise and Electronic Atmospheres stems from the fact that Ballistic Missile early warning technology was designed and built by Radio Corporation of America, who are better known for inventing the world's first electronic music synthesiser. This became the impetus to use electronic music to explore the cultural and physical influence of space operations on the North York Moors."
Kevin Booth, Senior Curator at English Heritage said: "The OKM project, with Fylingdales Archive, has been fascinating and hugely rewarding. The installation, mixing a mesmeric soundtrack with captivating historic footage, is incredibly powerful and made more so within the setting of the bunker. The work reminds us of the intimate connections between this obscure concrete structure in a York suburb and the most iconic structures of our Cold War anxieties."
Worldly Noise and Electronic Atmospheres: Fylingdales and One Key Magic – 9, 10, 11 June at 7pm and 8.15pm. Tickets can be booked through the English Heritage website.
Press release adapted with thanks to English Heritage.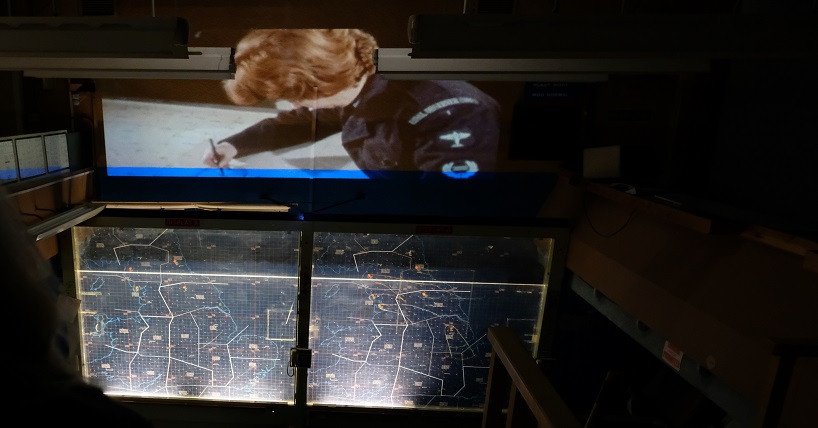 ---
Latest News