Ancient process revealed that makes cells resistant to toxic chemicals
Published on: 21 September 2022
Scientists have been awarded significant new funding to try to unravel the mysterious function of a protein that appears to be able to restore damaged cells.
Experts, including Newcastle University's Dr Henrik Strahl, have won funding from the Biotechnology and Biological Sciences Research Council (BBSRC) strategic longer and larger (sLoLa) grant scheme.
The five-year project aims to understand how IM30 proteins, which are found in most bacteria and plants, can sense, and reseal damaged membranes, allowing cells to survive in a range of stresses.
These proteins are known to appear rapidly as 'first responders' when the cell membrane becomes damaged, however, while they are recruited to the membrane, how they 'patch up' the membrane is unknown, but it is likely to be an ancient sticking plaster that helped early cells become more robust.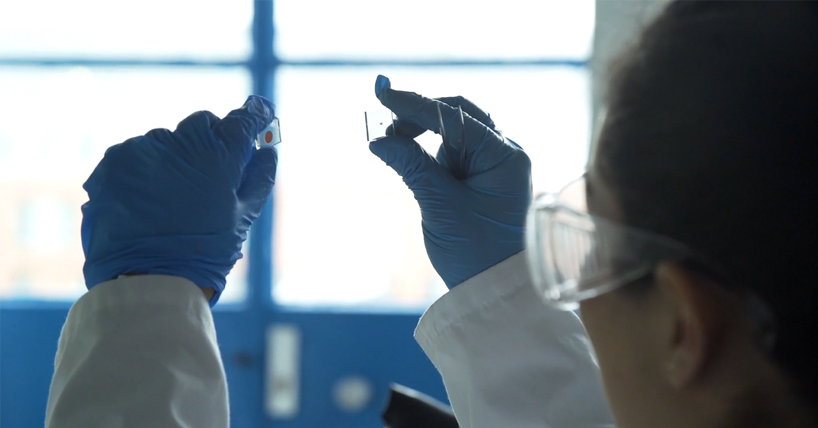 Study of proteins
The Newcastle University team will be studying the role of these proteins in protecting microbes from membrane-targeting antibiotics and the overall project is being led by the University of York.
Dr Strahl, from Newcastle University's Centre for Bacterial Cell Biology, said: "Our project aims to functionally characterise the IM30 system in a number of clinically and industrially relevant microbes.
"Specifically solving their mysterious mechanism is the primary focus on the work, and the team will develop new transformative technologies to accurately measure membrane potential in live microbial cells and use these to help determine the mechanisms by which IM30 proteins protect against membrane damage.
"The wide distribution of IM30 proteins in biology demonstrates their ancientness and suggests that they provided an ancestral mechanism of membrane repair. They are used by some bacteria to resist the action of membrane-targeting antibiotics and are activated by microbial cells producing membrane-active chemicals in industrial fermentations.
"A better understanding of their function could have a range of useful applications and impact beyond understanding an early step in the evolution of robust cellular life."
Five world-class teams are set to receive more than £19 million from the BBSRC to support adventurous research aimed at tackling significant fundamental questions in bioscience.
Each of these teams - involving 39 investigators from 16 research organisations - will look to advance the frontiers of bioscience knowledge by exploring bold and exciting questions at the forefront of contemporary bioscience.
By pursuing world-class ideas and multidisciplinary research, these projects will convene the people, places, and transformative technologies necessary to tackle complex biological problems from a multitude of perspectives.
Delivering key breakthroughs
Professor Melanie Welham, Executive Chair of BBSRC, said: "Long-term support for discovery science is key to delivering the fundamental breakthroughs that keep the UK at the leading edge of bioscience research.
"These five very different projects will each pursue adventurous avenues of investigation at the frontiers of biology by convening the multidisciplinary teams of people, skills and national facilities over the longer timeframes necessary to realise transformational change.
"The projects have huge potential to make underpinning discoveries in the life sciences, which could produce future advances to address global challenges – from tackling plastic pollution to treating cancer – and discoveries with commercialisation potential for biopharma, biotechnology and other industries."
---
Latest News