Newcastle University retains its 'First Class' sustainability ranking
Published on: 6 December 2022
Newcastle University has been ranked 21st in the UK and was recognised with a First Class award by the People and Planet University League.
Published today (6 December) the 2022 league sees the University retain its leading position and achieve a 'First Class' award the 10th year in a row.
The annual guide assessed 154 UK universities on a range of ethical and environmental criteria, including Education for Sustainable Development, Managing Carbon and Sustainable Food. The University achieved high scores in a number of categories, such as Management Systems (100%), Education for Sustainable Development (99%), Managing Carbon (83%), Environmental Policy (80%), Engagement (70%) and Ethical Investment (68%).
The People and Planet University League is one of the ways that Newcastle University is externally measured on its performance on sustainability and work towards social and environmental justice. Earlier this year, the University was ranked 18th in the inaugural QS World University Rankings: Sustainability. The University's work towards the United Nations' Sustainable Development Goals (UNSDGs) was recognised in the Times Higher Education Impact Rankings 2022, which placed Newcastle University first in the UK and eighth in the world.
Professor Richard Davies, Pro-Vice-Chancellor, Global and Sustainability, Newcastle University, said: "I think that we can all agree that immediate action is needed to tackle the climate crisis and that we need to play our part to protect people and our planet. Environmental degradation and disastrous climate-related events are impacting people across the world and are often being felt unevenly and most severely by the more vulnerable and underrepresented.
"I feel very proud that at Newcastle we have committed to the core values of social and environmental justice - embedding them across everything we do. And I think it's significant that one of the driving forces behind this was the call, not only from our colleagues, but also our students, for Newcastle to lead the way on the biggest global challenge facing their generation. And as a community we have responded to this. However, we are not complacent and recognise that we all need to push further and faster."
The University's objectives and targets for managing carbon are published in its Climate Action Plan. The Climate Action Plan sets out the action to be taken to achieve its target of net-zero (scope 1 and 2) carbon dioxide emissions by 2030, and its aspirational scope 3 carbon targets. Newcastle achieved a 67% score for carbon reduction in this year's league and has met its 43% reduction target.
Ongoing estate related projects include commitment of £11m to a campus-wide rooftop solar photovoltaic array retrofit programme, installation of a 1MW liquid biofuel CHP and completion of the final phase of the campus-wise LED lighting replacement project.
The 10-point plan also details action beyond the estate including travel, waste and investments. Working with students, colleagues and partners, Newcastle University successfully divested its investments in companies gaining revenue from fossil fuel extraction.
Newcastle's engagement activity is varied: from ensuring there is sustainability content in student and colleague induction, to organising campaigns and events to raise awareness of the climate crisis and how the University community can get involved.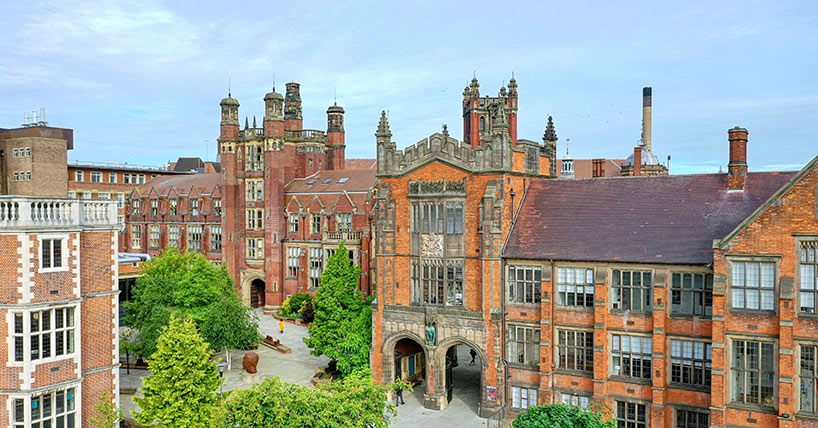 ---
Latest News