Songs give a voice to domestic abuse survivors
Published on: 30 July 2019
A unique collection of songs, created as part of a research project led by Newcastle University, is giving a voice to women who have survived domestic abuse.
Effect of long-term trauma
The collection, 'Paper Dolls', has been written by Brenda Heslop, a singer and songwriter with the Northumberland-based folk band, Ribbon Road. The songs are based on ideas and suggestions made by women receiving support from My Sisters Place, an independent domestic abuse service in Middlesbrough.
The research, carried out by Professor Rachel Pain, explored the wider effects that chronic or long-term trauma, such as domestic abuse, has on the lives of survivors and those around them.
It highlights the role of the outside world in making trauma worse and steps that can be taken by friends and family, as well as professionals in key services likely to come into contact with domestic abuse survivors, to help them rebuild their lives. In particular, it highlights the need for greater recognition that re-building has to be led by survivors and there is no 'one size fits all' approach.
Professor Pain said: "Many survivors find chronic trauma difficult to describe, disclose and speak about. And although sometimes well-intentioned, other people's reactions can make it worse.
"The women who took part in this project were clear that rebuilding their life is work in progress. It's common for re-traumatisation to occur, and experiences and triggers can vary widely between survivors. Sometimes abuse continues post-separation.
"Greater understanding of these difficulties, and that survivors need to be determining support, will help them rebuild their life."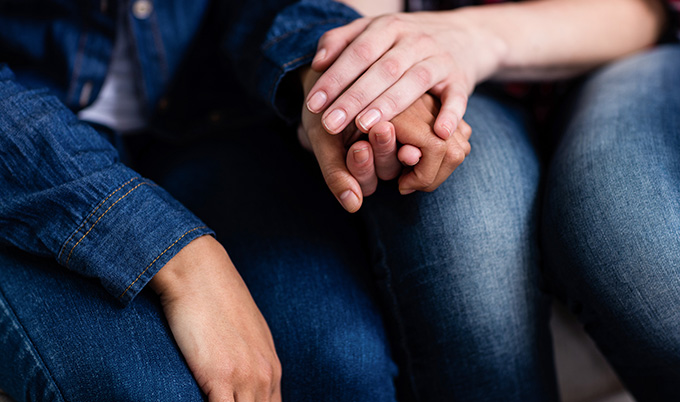 Peer support
Five of the songs on 'Paper Dolls' - the band's 11th album - were written by Brenda for and about the women who took part in the research.
During the research, survivors talked about feelings of isolation and the importance of peer support to manage their own trauma. With the assistance of My Sisters Place, they have since set up their own support group which they have named the Stepping Stones group.
This is reflected in the title track, when Brenda sings "Paper dolls, holding hands, hang together, try to stand", while another song, 'Round and round' talks about the cycle of abuse and apology and survivors' determination to rebuild their lives.
"As a song writer, it meant a great deal to me that the use of songs during the research process helped to dig deep, forge relationships and create trust between us," Brenda said. "On listening to the finished songs, our group felt that they had been listened to and understood."
Since its release, 'Paper Dolls' has been performed around the UK, and can be listened to and purchased at https://ribbonroad.bandcamp.com/album/paper-dolls-2 and iTunes.
---
Latest News