Engineering schools event
The first step on the ladder to a career in construction
Published on: 11 July 2019
Newcastle University and North Eastern Universities Purchasing Consortium (NEUPC) event held to raise awareness of career opportunities in the built environment.
A series of interactive workshops and presentations to raise awareness of career opportunities in the built environment were held last week by Newcastle University and North Eastern Universities Purchasing Consortium (NEUPC).
The event is part of a new North East framework encouraging teenagers to consider careers in the built industries. Hosted in the University's newly-built Frederick Douglass building, in collaboration with contractors, architects and designers from across the North East, the event aimed to provide a day of learning and engagement for five local schools and over 140 students.
Steve Jackson, Estates Support Service Cost Manager at Newcastle University, explained:
"This event is a joint venture between Newcastle University and four of the other North East Universities and the NEUPC procurement Hub.
"This is the first event of its kind and one of the things we're trying to do is focus on raising young people's aspirations that they can stay here in the North East and have a career in the built environment."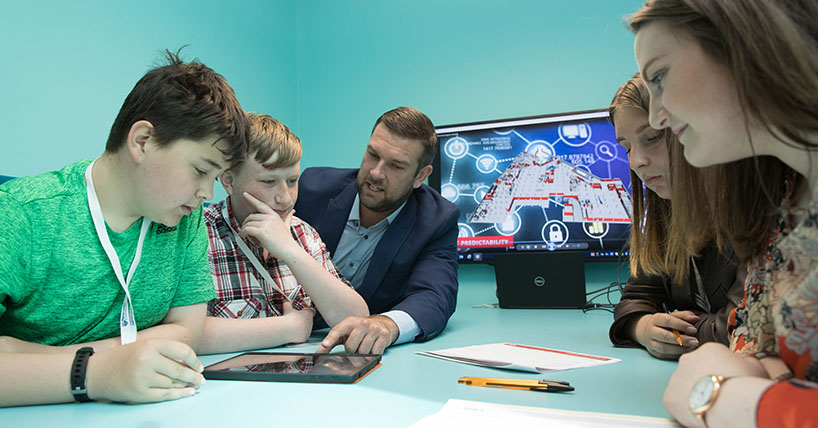 Engaging young minds
Workshops on offer ranged from 'build-a-bridge' challenges to the art of negotiation and green living, all intending to show young people the different skills and professions involved in the built industries.
Joanna Pullan, a Conservation Architect and Bid Manager for Sadler Brown Architecture hosted one of the many interactive workshops and spoke about her session:
"The students were given a range of materials such as newspapers, straws, string and sticky tape and were challenged to build a bridge which has a certain span and height. They were given bonus points based on its aesthetics, its structure, strength and sustainability."
"The aim of the workshop was to create an awareness of how the architectural profession and other elements such as planning, quantity surveying and structure all work together and also how to approach a project like this.
"It's been a fantastic event and the students have been really engaged - thinking about how big the bridge needs to be and how wide it needs to be for a car to drive over it or a boat to go under it."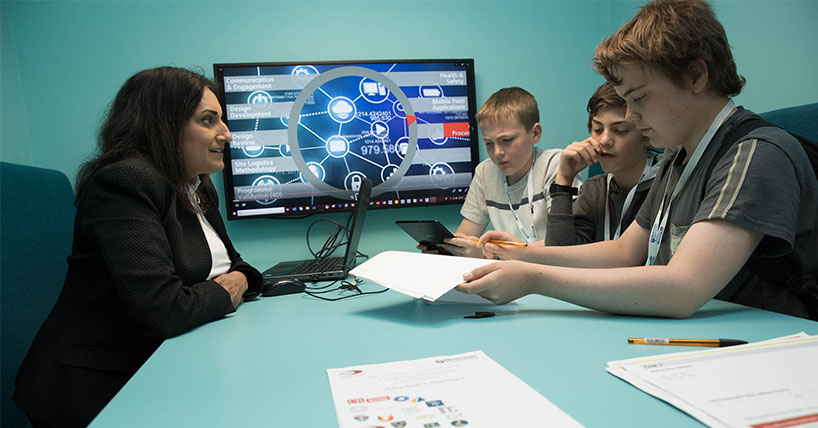 Implementing a new framework
This event is part of a greater initiative by NEUPC to implement a wider estates and construction framework in the North East.
Micheal McGill Category Manager at NEUPC tasked with implementing the framework over five universities in the North East commented:
"North Eastern Universities Purchasing Consortium (NEUPC) is collaborating with the north east Universities of Durham, Newcastle, Northumbria, Sunderland and Teesside, to produce a suite of Estates related framework agreements that focus on the north east.
"Those agreements have a strong social agenda, with all the contractors and consultants from those agreements collaborating on a range of ideas to benefit the client, the contractor, local supply chains and the north east community as a whole.
"One initiative that has been developed from this is a one-day educational event for school kids. The event has been created to help raise their awareness of the professions involved in the Built Environment industry, to encourage the kids to look into the opportunities available and to try and help them into employment.
"The first event was held at Newcastle University's Frederick Douglass Centre, hosting six schools and 146 students. The plan is to role this event out, so that the whole north east region can benefit from it."
A step in the right direction
Pupils and teachers have responded positively to the initiative, one of the school teachers commented:
"Feedback today from all pupils was extremely positive, they loved all the workshops but their favourite was the balloon chairs. My personal favourite was Green Living.
The pupils said they learnt a lot and the workshops gave them the encouragement they needed to raise their aspirations for their future career and the prospect of going to university."
---
Latest News