Working together in our commitment to address global challenges
Published on: 26 September 2019
Newcastle University and the University of Groningen reaffirmed their long-standing partnership and commitment to climate change action with a high-profile visit.
Held at the University of Groningen in the Netherlands, the visit focussed on sustainability best practice, showcasing how both the University and the city of Groningen are addressing environment and transport challenges.
Arriving from Newcastle by train, Professor Julie Sanders, Deputy Vice-Chancellor, Newcastle University and the University's Sustainability Manager, Hannah Owens, met experts at the Green Office at the University of Groningen. They also spent time with the teaching and research teams studying climate change and sustainable development, work underpinned and informed by the United Nations Sustainable Development Goals.
Professor Sanders said: "I'd like to extend my thanks to colleagues at the University of Groningen for a very informative and friendly visit that will go a long way towards helping us in our climate emergency work. It was a very momentous week to be undertaking this visit in the context of the global action led by young people and has only strengthened our commitment to climate change action.
"Working globally and sharing experiences is invaluable in our efforts to make a contribution to deep and lasting change through our research and our teaching programmes, but, also, through our daily working practices as an organisation. We will continue to work together with our colleagues, students and partners to take action and an important next step in that process will be the Climate Conversation planned at the University on the 15 November. We are grateful to our University of Groningen friends and partners for providing much to inspire and inform us in that work.
Professor Cisca Wijmenga, Rector Magnificus, University of Groningen, said: "For our strategic planning I definitely want to hear more about Newcastle's model to implement transformative initiatives. School X, bridging professorships and climate conversations on campus are concepts that can be instrumental in our university too."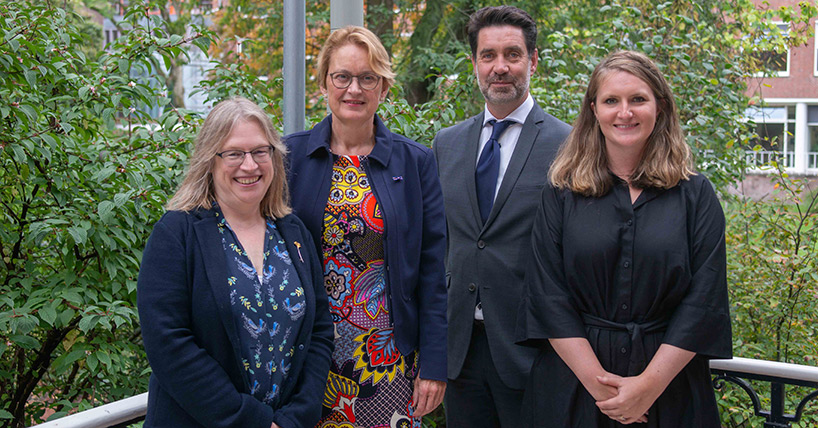 Acting on climate change
Hannah Owens said: "I was delighted to join Professor Julie Sanders to meet with colleagues at the University of Groningen and learn more from their work towards our shared goals to act on climate change. As we work together to develop our implementation road map towards net zero carbon emissions by 2040, it's important that we take inspiration from outside our University as well as within to escalate our response to the climate emergency."
A new World Ranking published by The Times Higher Education has ranked Newcastle University 23rd in the world for its commitment to sustainable development. This inaugural 'Impact and Innovation' Award has recognised 500 global universities for their efforts around such things as climate change action and sustainable consumption.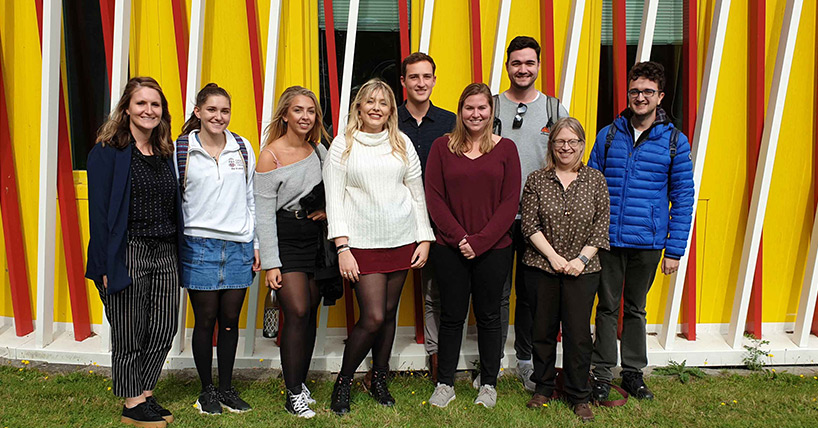 ---
Latest News