New season of Insights public lectures starts
Published on: 27 September 2019
A new season of Insights public lectures starts next month with another varied programme of talks covering a range of topical issues.
Thought-provoking
The opening lecture will take place on Tuesday 8 October and will be given by Professor Steph Newell, of Yale and Newcastle universities. She will discuss what happens when we look at global cities through the lens of dirt, how it has influenced our language and the consequences of this at critical moments in the twentieth century.
This year's Black History Month lecture will focus on the women who Frederick Douglass met during his visit to Newcastle in 1846 and who played a role in his emancipation from slavery. The talk, which will be given by Professor Leigh Fought from Le Moyne College, New York, takes place on 15 October.
This will be followed by two separate lectures given by Lucy Winkett, Rector of St James, Piccadilly. She will talk about the place of mercy in a post-truth society in her lectures, which take place on Wednesday 23 and Thursday 24 October.
Professor Eileen Kaner, Co-Chair of Insights, said: "Whether covering issues relating to current affairs, history, science or the arts, our popular Insights public lectures always offer a varied and thought-provoking line up of speakers, all of whom are experts in their field.
"The lectures are free and open to all, and I'd like to encourage people of all ages and from all communities to come along and get an expert view on a range of topical issues."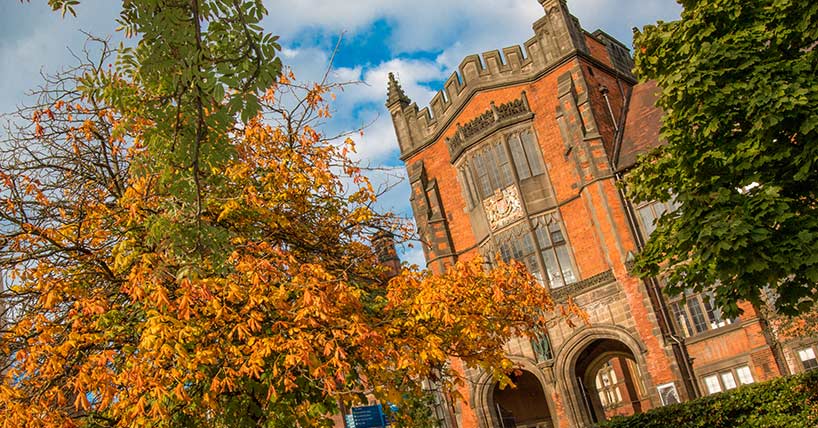 Student presentations
This year marks the centenary of the Charlton memorial lecture, which was set up to commemorate William Henry Charlton who studied in the Fine Art department at Armstrong College, and this year's lecture will be given by Dr Maria Balshaw, Director of Tate, on Wednesday 6 November.
Other highlights include a talk on Thursday 7 November by Professor Peter Mandler, whose lecture will cover the changes to UK education system since the Second World War, while Newcastle University's Phil James will explore what makes a city smart and the potential for cities such as Newcastle to use data to support decision making in his talk on 19 November.
The Autumn programme will also feature student presentations on 21 November by winners of the University's Faculty of Medical Sciences postgraduate public speaking prize, when they will discuss how their research may underpin the medical treatments of tomorrow. And on 4 December, students from all three of the University's faculties will showcase their findings from projects they have carried out as part of student research scholarships and expeditions.
For the full programme of lectures, and audio recordings of past lectures, visit www.ncl.ac.uk/events/public-lectures. All Insights public lectures are free and open to all, and seats are allocated on a first-come, first-served basis. Unless otherwise advertised, public lectures take place at 5.30pm in the Curtis Auditorium, Herschel Building, Newcastle University. Keep in touch via Twitter: @insightsncl
---
Latest News