New book tells the story of 'the best MP Scotland never had'
Published on: 30 September 2019
A Glasgow shipbuilder who rose from poverty to become one of the most celebrated figures of the Upper Clyde shipyard 'work-in' is remembered in a new book.
Significant public figure
Jimmy Reid became the public face of the famous industrial action, which ran during 1971 and 1972. Now, his life and the political journey of 'the best MP Scotland never had' has been charted in Jimmy Reid: A Clyde-built Man. The book has been written by Professor Alan McKinlay from Newcastle University Business School and Dr W.W.J. Knox, Honorary Senior Lecturer in Scottish history at the University of St Andrews.
When, in 1971, the then Conservative government announced plans to stop subsidising the Upper Clyde Shipbuilders in Glasgow, the shipyard's workers were determined to show that it was economically-viable and should be kept open.
The 'work-in' saw the workers manage and operate the Upper Clyde shipyards to complete the existing orders. It was conceived by Jimmy, along with fellow shop-stewards Jimmy Airlie and Sammy Barr, as an alternative to a strike.
In calling for the action to be taken, he famously told the workforce: "We are not going to strike. We are not even having a sit-in strike. There will be no hooliganism. There will be no vandalism. And there will be no bevvying – because the world is watching us and it is our responsibility to conduct ourselves with responsibility, and with dignity, and with maturity."
From that moment, the well-organised campaign attracted widespread support and donations from the public flooded in, including from John Lennon and Yoko Ono. The following year, the Government finally relented and announced a £35 million cash injection into the yards.
The work-in was said by Sting to be one of the inspirations behind his 2014 musical, 'The Last Ship'.
Professor Alan McKinlay said: "Jimmy was a significant public figure at a time when tumultuous political and societal changes were taking place in Britain. He saw politics as a kind of practical morality and believed that everyone in society had a responsibility to work towards the common good and for the pride they got from their work rather than financial benefit. Almost 50 years on, the messages of his passionate speeches and his unerring belief in the working class people of Scotland still resonate."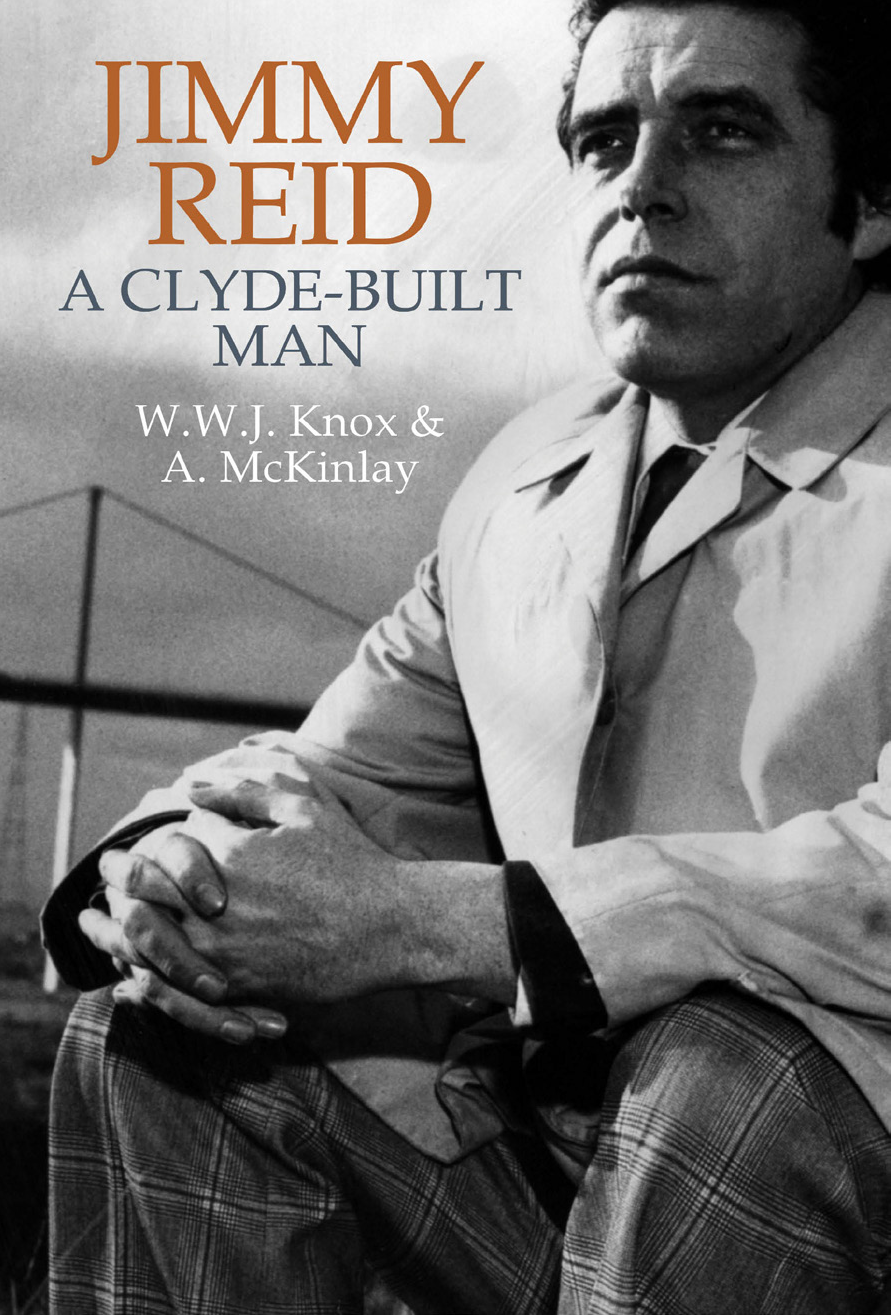 Wide range of sources
The book traces Jimmy's journey, from growing up as a 'street communist' among a tightly-knit community in Govan and his rise to prominence – first at the forefront of an apprentices' strike in 1951 through to his role in the work-in - and his later career in journalism.
The authors have used a wide range of sources including extensive interviews with his family and colleagues, material from the archives of the Upper Clyde Shipbuilders and British Communist Party as well as notes and drafts of various speeches and articles Jimmy wrote, including notes he made in the early nineties when he was thinking about writing his autobiography, which sadly he never got around to starting. They have also had special access to some of the files that MI5 kept on Jimmy throughout the 1950s and 60s.
Dr William Knox said: "Jimmy Reid was an icon of the Left in Britain. To him, the principle that market forces were more important than community and social solidarity was anathema. From childhood memories of poverty he never wavered in his condemnation of social and economic structures that condemned people to lives of hardship and insecurity. His political journey took him from communism to labourism to radical nationalism. In one individual we can trace the trajectory of left-wing politics in Britain: its triumphs and its defeats."
Once described as Europe's most popular communist, in 1971 Jimmy was elected as a Communist Party councillor for Clydebank. He tried, unsuccessfully, to run in the general election of 1970 and again in the two general elections in 1974.
Supporting Scottish workers
Jimmy also became Rector of Glasgow University in 1971 and at his inauguration gave a critically acclaimed speech, which became known as "the rat-race speech". The New York Times printed it in full and described it as "the greatest speech since President Lincoln's Gettysburg Address".
In the speech, Jimmy said: "A rat race is for rats. We're not rats. We're human beings. Reject the insidious pressures in society that would blunt your critical faculties to all that is happening around you, that would caution silence in the face of injustice lest you jeopardise your chances of promotion and self-advancement. This is how it starts and before you know where you are, you're a fully paid-up member of the rat-pack. The price is too high. It entails the loss of your dignity and human spirit. Or as Christ put it, 'What doth it profit a man if he gain the whole world and suffer the loss of his soul?'"
Throughout his life, Jimmy was a staunch supporter of Scottish workers. Later in the seventies, he sparked controversy when left the Communist Party to join the Labour Party and in 1979 once more stood for election. He was unsuccessful but continued to be a Labour supporter until 1998 when, disillusioned with Tony Blair's New Labour, he switched to the Scottish National Party.
Jimmy Reid: A Clyde-built Man is published by Liverpool University Press and is out now.
---
Latest News