Patient information - skin cancer test
Patient Information - new skin cancer test
Published on: 26 September 2019
Many people have been prompted to get in touch thanks to recent media coverage, so we have put together this information which we hope will help.
Thank you for your interest in our work at Newcastle University and by the new spin-out company AMLo Biosciences.
To be clear, this test is not available yet and we are not currently recruiting for clinical trials. There are a number of regulatory processes the test now needs to go through to make it available and the team hope that be done within two years.
If and when this situation changes we will announce it via the University website so please come back and check here: https://www.ncl.ac.uk/press/
The information we shared with the media describes the science behind a new test and has been published in the academic journal, the British Journal of Dermatology.
This new research means the team has been able to develop a diagnostic kit to accurately predict melanomas that are genuinely low-risk and those that are high-risk with greater sensitivity and specificity than any other prognostic melanoma test.
Please find here the original press release distributed about the new test

Please find here the research paper: https://onlinelibrary.wiley.com/doi/full/10.1111/bjd.18086
The academic team have created a spin out company, AMLo Biosciences, to seek approvals for the test to make it available to patients - this should be within a couple of years.
Clinical trials
If you are interested in taking part in clinical trials please let your medical team and GP know. Many clinical trials recruit through existing practices.
You can also find out about health and social care research that is taking place across the UK and you can volunteer to take part through the NIHR Be Part of Research website.

We hope this helps answer any questions you may have and thank you once again for your interest in our work.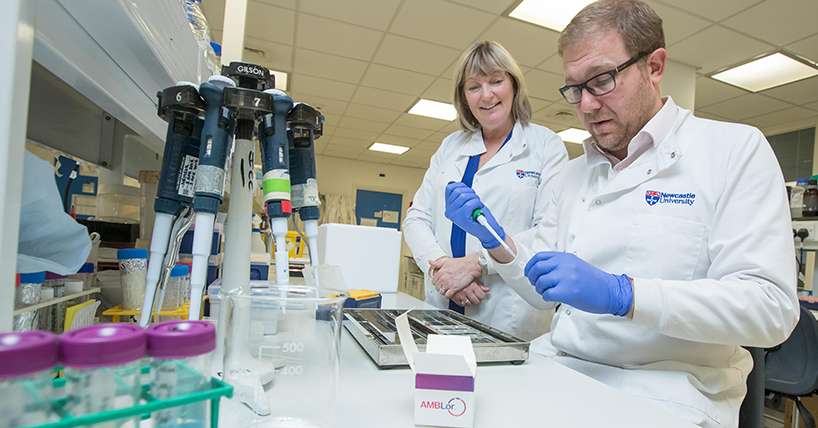 ---
Latest News