EU free trade agreements could stifle poverty reduction in Africa
Published on: 25 October 2019
Trade partnerships between the European Union and West African nations intended to reduce poverty should not be tied to free market reform, research suggests.
Mixed concerns
A study led by Newcastle University found that those in working in the cocoa business in Ghana and Nigeria were sceptical about the Economic Partnership Agreement (EPA) covering trade and aid relations between the European Union (EU) and African countries.
Cocoa industry stakeholders were positive about the potential role of government and industry to make the cocoa market work more effectively for families and communities at a grassroots level. However, there were mixed concerns about the extent to which this was being done – either by national governments or the EU.
Dr Mark Langan, Senior Lecturer in International Politics, Newcastle University said: "Rather than deliver a win-win outcome, the EU's trade deal imposes unfair demands on poorer African partners. The EU promises help to sectors such as cocoa to help make the trade deal equitable for all parties. In reality, cocoa business people remain disappointed by the lack of any tangible EU assistance."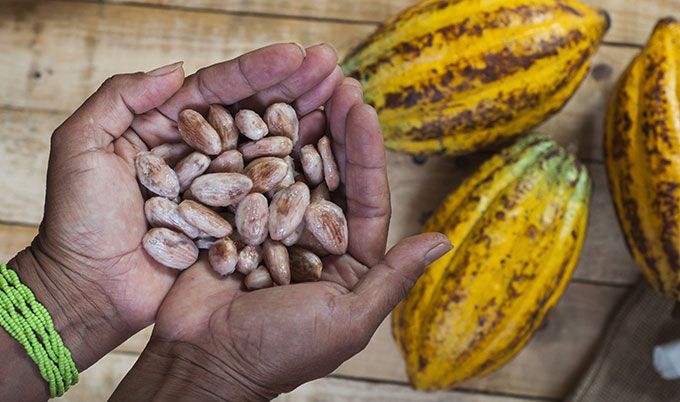 Threat of higher tariffs
A new trade framework was agreed in principle in 2014 between the EU and West African states, accompanied by a promise of €6.5 billion of aid from the EU to help African business people in sectors such as cocoa.
This regional agreement has not yet been fully ratified by all West African nations. Nigeria has yet to ratify the deal, although it is already in provisional effect in Ghana.
Many of the cocoa representatives interviewed during the research, which also involved academics from Leeds Beckett University, feared the proposed trade agreement was being used by the EU as a cynical move to maintain colonial patterns of trade. They also felt that the threat of higher tariffs if the agreement is not signed was unfair.
"Any attempt to support key African markets as a way to encourage economic growth and reduce poverty should not be conditional on signing up to an EU trade agreement that benefits donor nations and multinational corporations," Dr Langan said. "While EU support was broadly welcomed, the cocoa business people we spoke to preferred direct financial support for smallholders, particularly to support diversification into processing of raw materials as a way to add value. They also queried why more wasn't being done by national governments to attract young people into agriculture."
Strategic export sector
The cocoa industry is a strategic export sector for both Ghana and Nigeria, along with neighbours Cote d'Ivoire and Cameroon. Although global demand for cocoa has stagnated in recent years, the four nations together still account for the majority of world cocoa production. The EU is the biggest market for cocoa, with the most cocoa exports going to the Netherlands, Germany and France.
The 2014 EU-West Africa trade agreement is based on a reciprocal free trade model where African countries have to allow open access to their markets in order to continue enjoying low tariff access to European consumers. However, the EU's pursuit of an EPA was widely seen by West African cocoa business people as a threat to the economic sustainability of the industry and by extension, broader national economic plans.
Dr Langan added: "From cocoa business people's perspectives, in order to achieve private sector growth that genuinely reduces poverty in Africa, there needs to be a trade policy that delivers low tariff entry into Europe regardless of reciprocal free trade demands."
Reference: 'West Africa's cocoa industry and ACP-EU trade: engaging business perspectives', Mark Langan and Sophia Price. Third World Quarterly. DOI: 10.1080/01436597.2019.1684190
---
Latest News