Artist exhibits at University – five decades after she graduated
Published on: 10 October 2019
Rose Frain last exhibited at Newcastle University at her graduation show in 1962.
Showcase
The now Edinburgh-based artist studied at the University during a time of intense innovation and creativity. Taught by distinguished artists Richard Hamilton and Victor Pasmore, her work has been exhibited at the V&A, Goldsmiths and in Venice.
Now, Rose's art is the focus of an exhibition in the University's Long Gallery. My Off-Piste Artist Room showcases the themes that have fascinated her since the very beginning of her career. Projects inspired by women's experiences, the impact of religion and military conflicts, are all on show.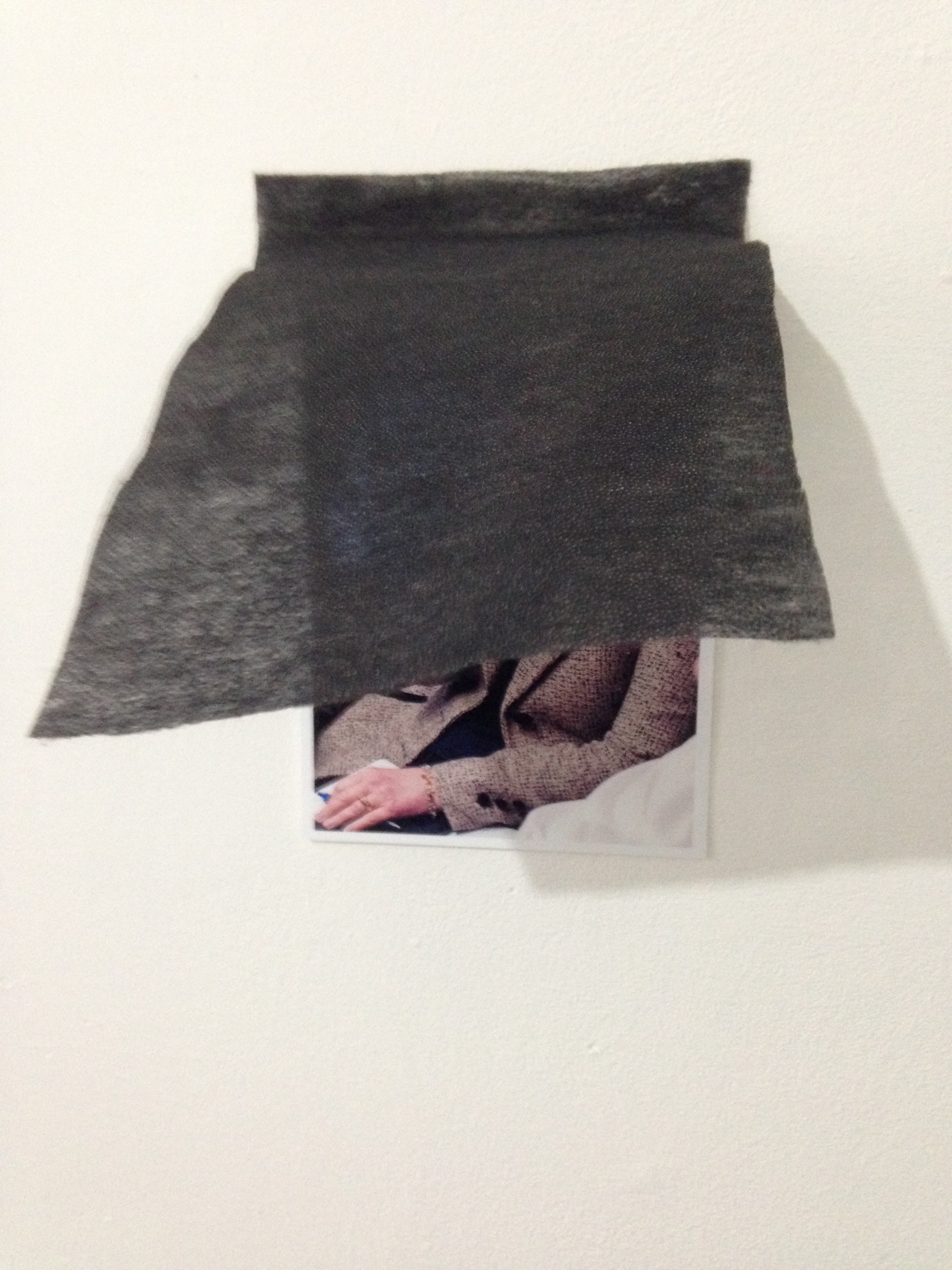 A lasting influence
She remembers her time studying at Newcastle fondly. "Victor Pasmore was my tutor and he was lovely man," says Rose. "My work was completely different to his but he always told me how much he liked what I was doing.
"I have very happy memories of studying at the University and I've stayed in touch with the Fine Art department as much as possible. I'm delighted to be exhibiting here."
Her studies still influence Rose to this day. "I remember Richard Hamilton was in touch with the artist Marcel Duchamp and cited his work in lectures," she says. "This was fascinating, but I was uncomfortable with the way Duchamp portrayed women's sexuality. Though I didn't say anything at the time, it stayed with me and later, my reaction started to come out in my work. Pasmore's influence has been a constant."
And one of her exhibits, a sign on a tree next to the Fine Art Department and Hatton Gallery entrance in the University's historic quad, was inspired by the noted philosopher Mary Midgley, who Rose also knew.
Major projects
Among the artworks on show is Battalion, which is made from military issue emergency signalling mirrors. Photographs,apparently of a tourist in Venice viewing the city's landmarks through a smartphone are also striking.
On October 16, Rose will launch a book which presents eighteen of her major projects. The launch will take place from 6pm to 8pm in the Long Gallery.
My Off-Piste Artist Room, which is co-curated by artist and Newcastle University PhD student Harriet Sutcliffe, runs until 30 October and is open Monday to Saturday between 9.30am and 5pm.
---
Latest News