Periodic Table comes alive for Chemistry Week
Published on: 20 November 2019
Newcastle University is lighting up in support of Chemistry Week which is this year celebrating the International Year of the Periodic Table.
The eye-catching display will see the Periodic Table come alive across the campus as Newcastle joins 11 other leading universities across the UK and Ireland to highlight a serious issue – the threat to a growing number of elements through a lack of recycling old tech devices.
Research carried out by the Royal Society of Chemistry (RSC) in a recent Ipsos MORI survey, found that 51% of UK households have at least one unused electronic device – such as mobile phones, computers, smart TVs, MP3 players or e-readers – and 45% have up to five. Of these, 82% have no plans to recycle or sell on their devices after they fall out of use.
However, these abandoned electronics lying forgotten at the back of drawers harbour precious elements that are at risk of running out.
Now, chemistry and chemical scientists from universities spanning Southampton to St Andrews have a crucial role to play in identifying new solutions, both in finding alternatives to these rare elements where possible, and in finding new, more effective ways to extract elements from used devices and recycle them.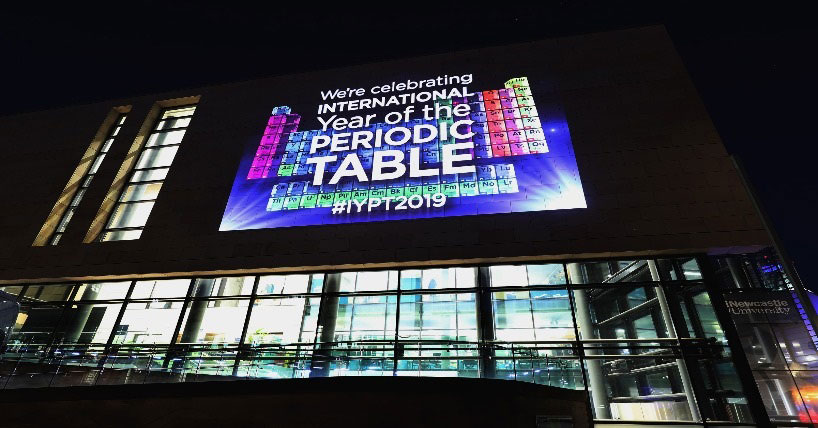 Discovery and exploration
Dr Nick Walker, a Senior Lecturer at Newcastle University and member of the RSC Faraday Division Council, said:
"Newcastle University researchers exploit chemistry for the design of new materials, the discovery of new drugs and the exploitation of energy.
"Our students become part of a broad, thriving community of student, academic, industrial and other local chemists here in Newcastle while having the chance to study all over the world."
150 years of the Periodic Table
As Black Friday deals and the festive season approaches, the sales of new tech devices are expected to spike, prompting the Royal Society of Chemistry to encourage people to reuse their old devices, recycle them or donate them to recycling charities.
Robert Parker, CEO of the Royal Society of Chemistry said: "This year marks the 150th anniversary of the Mendeleev Periodic Table of Elements. Now, over a century and a half later, many of the elements discovered are in critical danger of running out.
"We're really pleased to have the support of some the UK and Ireland's leading institutions in bringing the importance of the message to life – literally highlighting the responsibility we have in ensuring our old devices are properly recycled.
"In the future, they could be needed for other technologies that we haven't even discovered yet – for health, green energy, treating pollution and more."
The RSC hopes the drive will highlight the urgent need for a Right to Recycle bill to be introduced for tech waste, making it quick and easy to dispose of unused devices.
The universities lighting up are Newcastle (18 Nov), Northumbria (19 Nov), University of East London (19 Nov), Keele (20 Nov), Edinburgh (20 Nov), Middlesex (21 Nov), Manchester Metropolitan (21 Nov), Trinity College Dublin (21 Nov), St Andrews (21 Nov).
---
Latest News