Your chance to bid for art by one of the country's most-loved artists
Published on: 28 November 2019
Sir Quentin Blake is among the artists who have donated works to the Newcastle University Fine Art Auction.
Limited edition artwork
The artist, beloved by generations for his work illustrating Roald Dahls' children's books, has donated an illustration for the annual event.

Each year, fourth year Fine Art students organise the Postcard Auction to raise funds so the Fine Art Degree Show can be transferred to London.

Francesca Manzin is part of the organising team. "This is a major annual public art event in Newcastle" she said. "Come along for a drink and a great experience - leave with an amazing limited-edition artwork."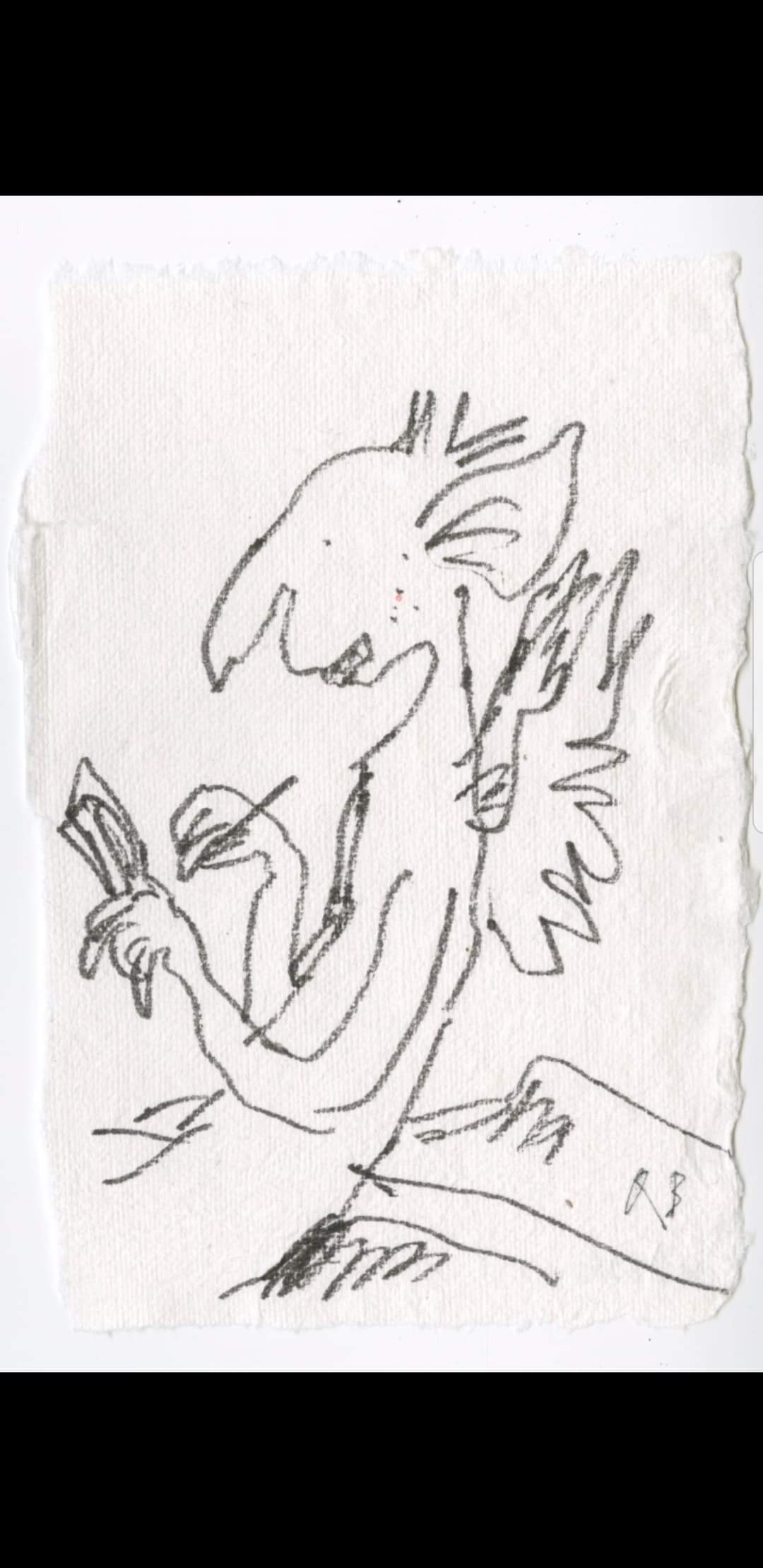 Other notable artists who have donated works this year include Laura Yuile and Chris Jones, as well as work by staff and students. The pieces include prints, glassware pieces, and paintings.
The auction takes place on Friday 29 November at 5pm in the Fine Art Department and the artworks will be on show before the auction in the Long Gallery.

A silent auction will take place at 5pm and the live auction will take place from 6.30pm. If you are unable to attend, you can bid online here.
Image credit: A man killed by snake by Giles Bailey
---
Latest News