Prestigious fellowship for Newcastle University academic
Published on: 6 December 2019
A Newcastle University academic has won a prestigious fellowship from the British Academy and Wolfson Foundation.
Use of smart technologies
Dr Katharine Rietig, a lecturer in international politics, will use the three-year award to research the current policy gap in relation to the role of artificial intelligence in helping society transition to a low carbon economy.
The project, Climate Smart Cities: Responsible Policies for Governing Artificial Intelligence in Transitions to Low Carbon Societies, will explore how cities are using smart technologies to reduce carbon emissions and the governance and regulation required to do this.
In particular, Dr Rietig will investigate how the policies of city authorities around the world are addressing the social and political challenges for employment, communities, industry and privacy that these transitions will involve.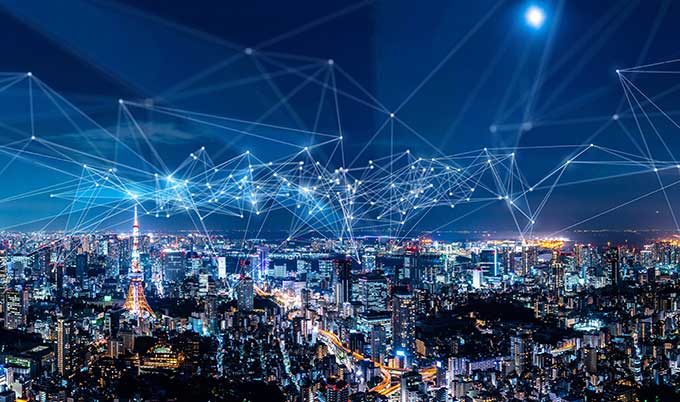 Major research gap
Dr Rietig said: "I am absolutely delighted about this funding success and very grateful for the opportunities it offers. The project is very timely and addresses a major research gap.
"Artificial intelligence can be a crucial factor that facilitates and accelerates climate action. Cities are at the forefront of this – they account for over 70% of global greenhouse gas emissions and consume over 65% of the world's energy. They are increasingly experimenting with artificial intelligence applications to create efficient public transport systems, reduce energy consumption in buildings, and increase the share of renewable electricity, all with minimal carbon emissions.
"But a significant piece of the puzzle still missing is a consistent set of policies for the governance of these systems. This is important to mitigate challenges around employment, cyber security, and the challenge of who owns and controls the data underpinning them. This research will explore how cities are using smart technologies and how they are addressing those challenges, individually and in global city networks."
Dr Rietig is one of only six academics to be awarded this funding from a highly competitive field of over 200 applications from early-career researchers in permanent positions. The awards provide researchers who show exceptional talent in both research and public engagement with time away from some of their administration and teaching duties to pursue outstanding research. They also provide funding for public engagement and travel, to ensure the work reaches a global audience.
The awards have been made as part of a major initiative to promote and support high quality research in the humanities and social sciences across the UK.
---
Latest News