Leading North East entrepreneur donates £2.5 million to the University
Published on: 17 December 2019
Inspirational North East businesswoman Helen McArdle CBE has given £2.5 million to help further vital research into ageing.
The leading entrepreneur and philanthropist has given the multi-million pound donation to Newcastle University to support pioneering research that addresses the priorities of an ageing society.
Mrs McArdle, who is North East born and bred, has dedicated her life to the care and support of people both young and old, having built and operated more than 50 care homes over 30 years and a group of pre-school nurseries.
Well-known for her prominence in the care industry, during her distinguished career Mrs McArdle has been awarded a CBE for services to the care home industry and the local community.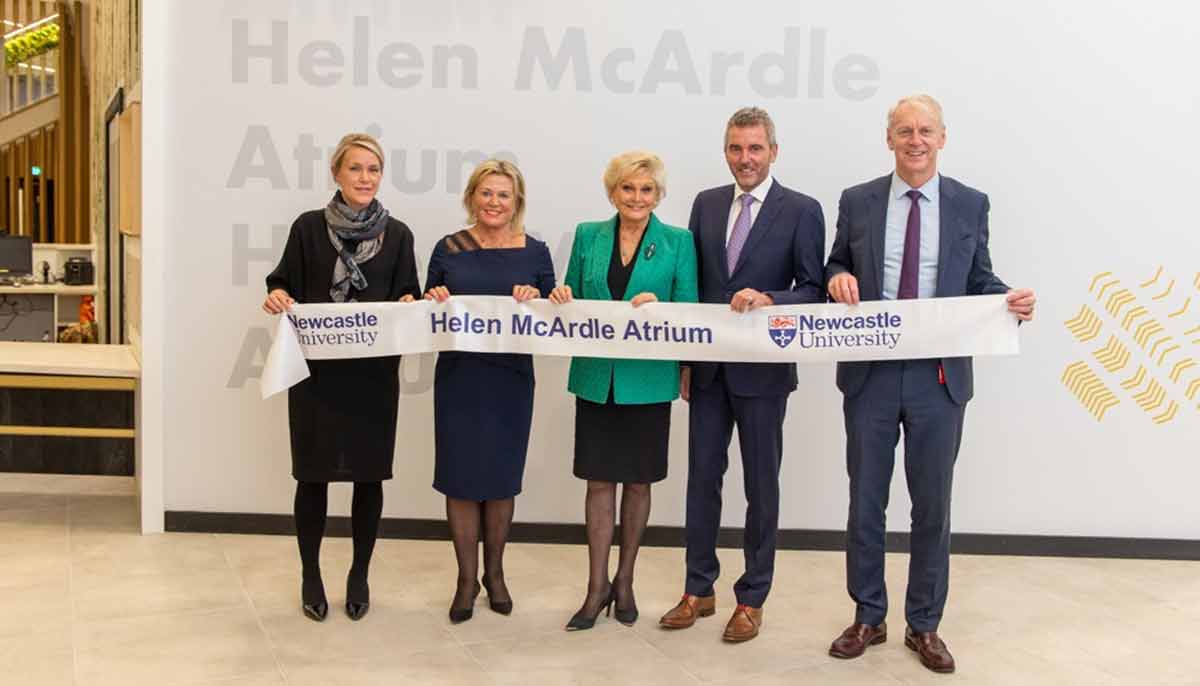 Patient and societal benefits
Mrs McArdle, who is a member of the University's governance body, Court, said she was keen to back a cause close to her heart as Newcastle's science translates into patient and societal benefits.
Mrs McArdle said: "I am delighted to be honoured in this way and to be connected with the worthwhile and exciting research I see here at Newcastle University.
"Older people were a huge part of my life for 30 years and in that time I witnessed the many conditions associated with ageing and the far-reaching impact they have had on individuals and their families.
"So, it was important to me to support this work which will undoubtedly change the future of ageing."
Newcastle University has a history of excellence in ageing research as its life-course approach to understanding the issues affecting an older population makes it a leader in this field.
This year, Newcastle University unveiled plans to develop the Campus for Ageing and Vitality, on the former Newcastle General Hospital site, into a world-leading centre for research.
Centres of national expertise
In honour of her generous donation, Newcastle University has named the entrance and reception area of their new building, The Catalyst, on Newcastle Helix, as the "Helen McArdle Atrium", which leads into three centres of national expertise.
The Catalyst is home to the National Innovation Centre for Ageing (NICA), the National Innovation Centre for Data (NICD) and the NIHR Innovation Observatory.
Professor Chris Day, Vice-Chancellor and President at Newcastle University, said: "Naming the Atrium after Helen McArdle honours her valued contribution to University life.
"As a successful entrepreneur, whose innovation in the care home sector helped establish new standards within the industry, it is particularly fitting that she should be honoured within The Catalyst, a Centre dedicated to helping people live better for longer.
"Helen's business acumen, energy and creativity is an inspiration to us all and we are grateful for her generosity and the opportunities this relationship is creating."
An active philanthropist, Mrs McArdle's legacy is significant and touches many lives, as just some of the numerous causes she supports include the Prince's Trust, the Newcastle United Foundation and Willow Burn Hospice.
Last week, broadcasting legend Angela Rippon hosted the inaugural McArdle Festive Lecture, celebrating ageing research at the University.
Supported by Mrs McArdle, the lecture acknowledged her ongoing support of the University's ageing research and provided an opportunity for the wider public to learn about the University's work.
Public engagement and benefit for a wide range of community groups will be a key focus for the activities within The Catalyst. The McArdle Festive Lecture marked the start of an extensive programme of outreach which will take place within the Helen McArdle Atrium.
The audience of the McArdle Festive Lecture heard from the new Director of Ageing at NICA, Professor Nic Palmarini and the Director of NICD Professor Steve Caughey.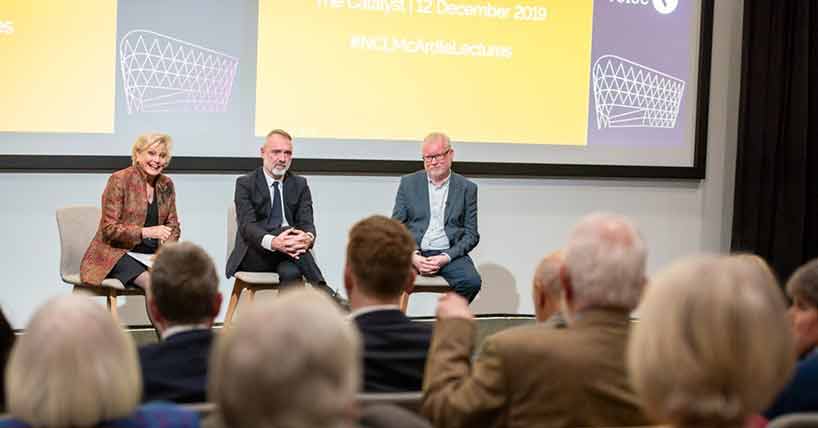 ---
Latest News