Prestigious appointment for Newcastle University expert
Published on: 19 December 2019
Leading clinical endocrinologist and Newcastle Pro-Vice-Chancellor, Professor Brian Walker, has been appointed as Chair for the Medical Research Council's Population and Systems Medicine Board (PMSB).
MRC research boards and panels are made up of a group of leading scientists who play a key role in delivering MRC objectives across the portfolio. The research boards hold their own research budgets and review and manage scientific activity within their specialist science areas. Board chair tenure typically lasts for four years.
A Fellow of the Royal Society of Edinburgh and the Academy of Medical Sciences, Professor Walker's research over more than 25 years has documented the contributions of endogenous and exogenous corticosteroids to cardiovascular disease risk, identified novel determinants of tissue glucocorticoid action, and targeted these with new drugs. His experience spans rodent models, experimental medicine, mass spectrometry, drug discovery and development, pharmaco-epidemiology and genetic epidemiology. His current research is focused on therapies that prevent for cardio-metabolic diseases.
As Pro-Vice-Chancellor for Research Strategy & Resources at Newcastle University, Professor Walker is responsible for research across all disciplines. Until 2017, he was Head of the BHF Centre for Cardiovascular Science and Dean of Research for Medicine & Veterinary Medicine at the University of Edinburgh, where he is now an honorary professor. He has a longstanding interest in research training and mentorship, notably as an architect of the Edinburgh Clinical Academic Track (ECAT) and Newcastle University Academic Track (NUAcT) schemes and, more recently, through his involvement in the UKRI Future Leaders Fellowship panel.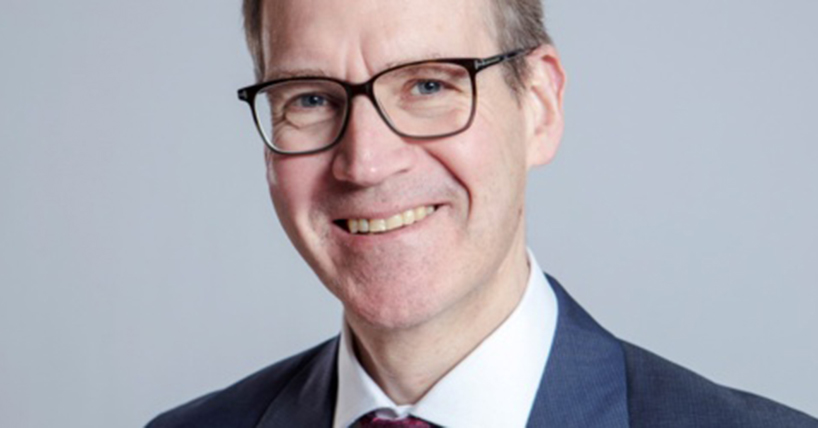 Delivering impactful research
Speaking of his appointment, Professor Walker said:
"With so many challenges for the UK research ecosystem and so many opportunities to work across disciplines to deliver impactful research, it is arguable that it is more important than ever for the MRC to play its role in shaping research in population health, systems medicine and beyond. With its breadth and diversity, PSMB is ideally placed to contribute to this mission and it is truly an honour to be offered this opportunity to contribute at such a crucial time for research ."
Brian will begin his tenure on 1 April 2020, taking over from Professor Paul Elliott, who will complete his tenure as Chair in March 2020.
Press release courtesy of MRC.
---
Latest News