Leading businesswoman announced as new Goldman professor
Published on: 19 February 2020
Entrepreneur, philanthropist and angel investor Sherry Coutu CBE will be this year's David Goldman Visiting Professor of Innovation and Enterprise.
Digital expert
Originally from Canada, Sherry holds an MBA from Harvard Business School and has a deep understanding of economics, technology and consumer behaviour, as well as the dynamics of both business-to-business and business-to-consumer organisations across several sectors.
Sherry has a deep understanding of the digital sector, having been a serial entrepreneur, investor and non-executive director of companies, charities and universities for 25 years. She chairs Founders4Schools, Workfinder, The Scaleup Institute and Raspberry Pi Trading Ltd.
As Goldman Professor, she will work to extend the connectivity and interdisciplinarity of programmes at the Business School and its commitment to pioneering innovation.
She will also increase engagement with the regional, national, and international Tech and Digital sector in support of Newcastle University Business School's strategic focus on the future of work and on leadership.
Sherry said: "I am extremely honoured to have been chosen to be the next David Goldman Visiting Professor at Newcastle University Business School and am looking forward to helping with the Business School's strategic ambitions to lead the UK with regards to the Future of Work and Leadership."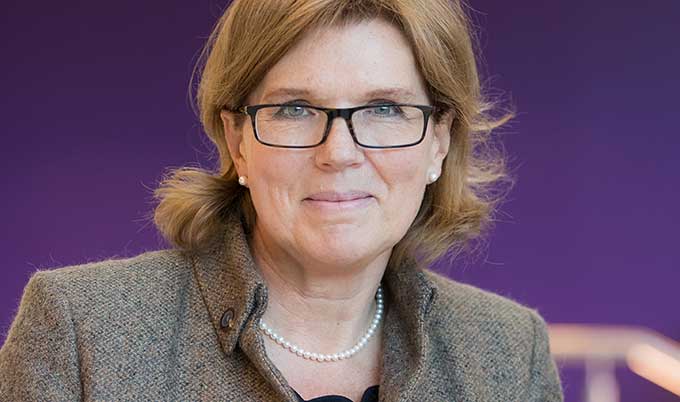 Leading entrepreneur
As the Business School's David Goldman Visiting Professor of Innovation and Enterprise, Sherry will take over from digital media entrepreneur Herb Kim. Her tenure will begin with the annual David Goldman lecture on 2 March, at Newcastle University Business School.
The appointment is made on an annual basis to a leading entrepreneur or influential figure who can inspire and motivate future entrepreneurs and business leaders.
The position was established in 2001 to commemorate the life and work of David Goldman, founder and Chief Executive of the North East's iconic software company, the Sage Group plc. In addition to the Visiting Professorship and annual David Goldman Lecture, the Goldman endowment also funds a Chair in the Business School and seven David Goldman Doctoral Studentships.
Professor Sharon Mavin, Director of Newcastle University Business School, said: "We are honoured to welcome Sherry Coutu CBE to the Business School as this year's Goldman Professor.
"Reflecting the legacy of David Goldman, to affect real change in the boosting the region's growth through partnership between education and practice, Sherry will work with us on our vision for the Future of Work. She will support our contributions to diversity, employability, digital and FinTech and our strategy of Leading on Leadership, recognising the value of combining research-led education, technology and leadership skills.
"Sherry's experience as a serial entrepreneur, angel investor and NED, along with her contributions to the Scale Up Institute and Founders4Schools offers Newcastle University Business School an invaluable opportunity. Sherry shares our purpose of inspiring students and preparing them for the Future of Work. I'm looking forward to Sherry sharing insights and experience with colleagues and our students, inspiring them to become future entrepreneurs and innovators."
In 2013 Sherry was awarded a CBE for services to entrepreneurship, reflected through her service on the boards of several companies, charities, and universities.
Sherry has also received a number of other accolades, including:
Best CEO mentor/adviser in Europe (TechCrunch)
One of the top 25 'most influential people in the wired world' (Wired magazine)
Business woman of the year (2019) (Veuve Cliquot)
Most Influential woman in the UK IT Industry (BIMA and Computer Weekly)
She is also recognised by Barclays for her Outstanding Contribution to Entrepreneurship in the UK.
The annual David Goldman lecture will take place at 5.00pm on Monday 2 March at Newcastle University Business School, followed by opportunities for networking. The event is free and open to all, but places must be booked in advance. To reserve a place go to www.ncl.ac.uk/business-school/events
---
Latest News