Spring line-up for Insights public lectures announced
Published on: 3 February 2020
Newcastle University's popular Insights public lectures programme returns with a range of thought-provoking topics.
Running from 11 February to 21 May, the lectures will explore diverse issues, including climate change, stem cells, sexual violence and Brexit.
On 13 February, William Keegan, Senior Economics Correspondent, The Observer, will present a lecture entitled, Britain's past, present and future, featuring anecdotes and memories from his career.
Professor Fiona Watt from King's College London, will deliver a talk on stem cells on 14 May. She will describe the different types of stem cells in the body and why they are important – both for normal tissue function and as a contributor to disease.
A panel of leading experts will debate the question whether we need the fossil fuel industry to help the transition towards net zero. Held on 18 March at The Frederick Douglass Centre on Newcastle Helix, the panel will consider the role advisory bodies, government, science, finance and the fossil fuel industry, among others, have to play in our transition to alternative sources of energy.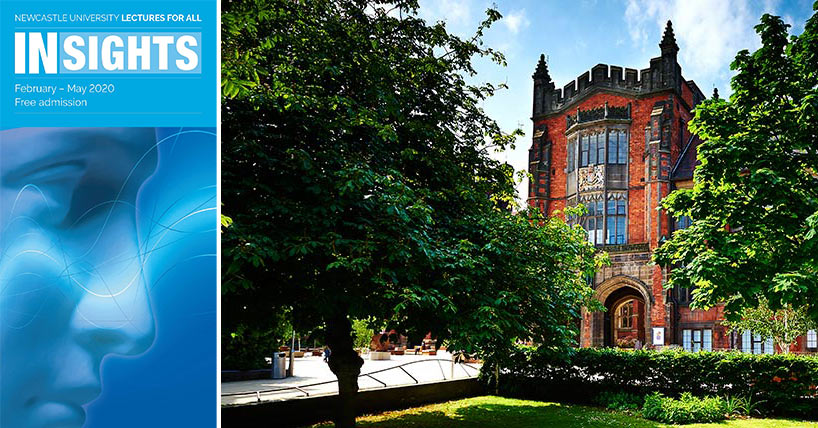 Expert insight
The new programme also features talks by Newcastle University academics, including a lecture by Sandra Kerr on 3 March, entitled Bagpuss: 'The cat that got the cream of British Music,' and the University's Registrar, Dr John Hogan, who will explore the question 'who is in charge?' and discuss some of the contested issues in university governance, including the role of government, students as funders, the community of scholars and the role of the governing body..
Co-chair of Public Lectures, Dr Martin Farr, said: "We look forward to welcoming our guests to the new series of Insights public lectures. The spring programme will offer exciting opportunities to our visitors to engage with experts and global thought leaders on a number of topical issues."
A new Live in the King's Hall lunchtime concert series also gets underway this month, featuring a range of music. The new programme includes performances by The Twisted Twenty (eighteenth-century music from the British Isles) and two-time BBC Radio 2 Folk Award winners Greg Russell and Ciaran Algar.
All lectures are free and open to all, with spaces allocated on a first-come first-served basis. Most lectures take place at 5.30pm in the Curtis Auditorium of Newcastle University's Herschel Building. For more information, visit http://www.ncl.ac.uk/events/public-lectures/
---
Latest News