New honour for leading professor
Published on: 25 February 2020
A Newcastle University academic has been recognised as one of the nation's outstanding leaders in the field of research.
Colin Rees, Professor of Gastroenterology at Newcastle University and South Tyneside and Sunderland NHS Foundation Trust, is joining a select band of around 20 new members appointed each year to the National Institute for Health Research's (NIHR) College of Senior Investigators.
He was chosen following a highly competitive process and in his new role he will be a crucial player in contributing to the continued success of the NIHR and developing the research capability to improve the future health of the nation. He will serve for four years from April 1st this year.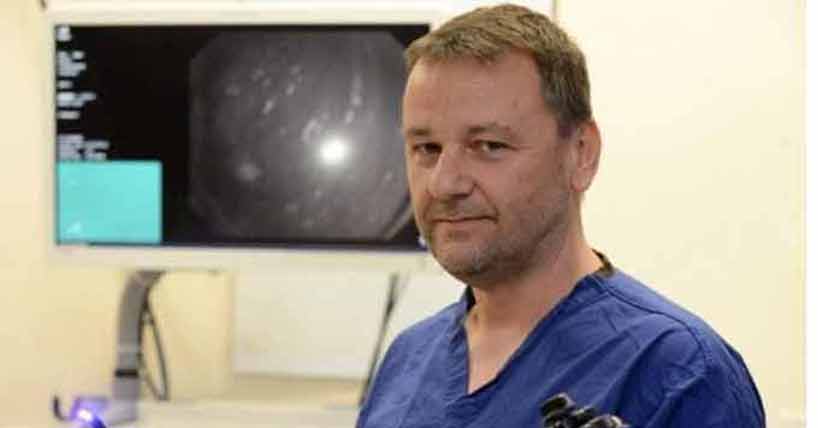 Delight at honour
Professor Rees, who is a leading expert in endoscopy (the procedure where organs inside the body are looked at using an instrument called an endoscope) and bowel cancer research, said: "I am delighted to have been chosen for this very important role.
"My selection also recognises the contribution of the fantastic team with whom I have the privilege of working.
"I look forward to helping to train and develop researchers and to providing research evidence that will contribute to our population becoming healthier."
Ken Bremner, South Tyneside and Sunderland NHS Foundation Trust's Chief Executive, said: "As a highly regarded researcher, nationally and internationally, Colin is thoroughly deserving of this honour.
"The NIHR's College of Senior Investigators is a distinguished, influential body and I know that, through his vast knowledge and experience, Colin has an immense amount to contribute in his new role in terms of leadership and supporting research development."
---
Latest News