Integrating cancer imaging biomarker clinical research across the UK
Published on: 26 March 2020
Medical experts from Newcastle University are joining world-leading imaging centres across the UK to form standardising and validating cancer imaging biomarkers for clinical use.
The centres include Newcastle University, University College London, University of Manchester, University of Oxford, King's College London, The Institute of Cancer Research, London, and The Royal Marsden NHS Foundation Trust, Cambridge University, Imperial College London and University of Glasgow.
This unique consortium provides clinical researchers across the UK with open access to world-class clinical imaging facilities and expertise, as well a data management service, artificial intelligence tools and ongoing training opportunities.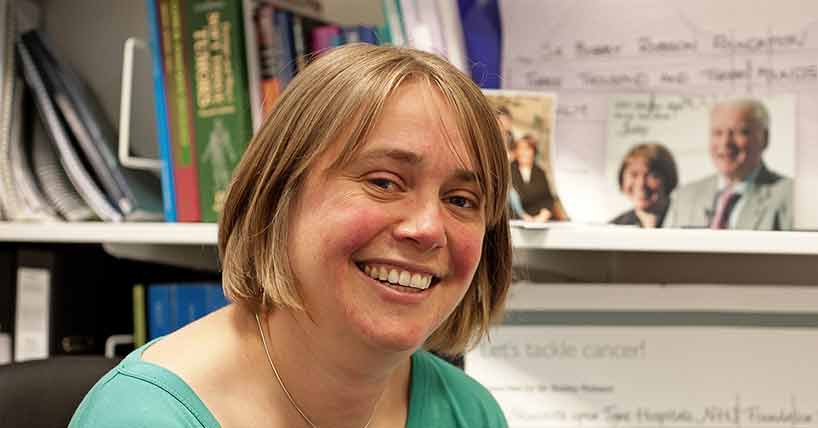 Exciting network for patients
The NCITA consortium, through engagement with NHS Trusts, pharmaceutical companies, medical imaging and nuclear medicine companies, as well as funding bodies and patient groups, aims to develop a robust and sustainable imaging biomarker certification process, to revolutionise the speed and accuracy of cancer diagnosis, tumour classification and patient response to treatment.
Ruth Plummer, Professor of Experimental Cancer Medicine at Newcastle University and Director of the Sir Bobby Robson Cancer Trials Research Centre, in Newcastle Hospitals NHS Foundation Trust, said: "This is a great opportunity for us to collaborate in this exciting network and offer novel imaging trials to our patients."
The NCITA initiative is funded by Cancer Research UK and will receive up to £10 million over five years.
For more information, visit http://ncita.org.uk/
---
Latest News