Encore! Newcastle University students stage 17th-Century Baroque opera
Published on: 5 March 2020
Some of the country's brightest young musical talents will take to the stage to perform the first great English opera this month.
Dido and Aeneas
Newcastle University music students will give a fully-staged performance of Dido and Aeneas, by Henry Purcell, at the historic Tyne Theatre and Opera House.

The short but intense one-hour tale of tragic love tells the story of how Dido, Queen of Carthage, is abandoned by the Trojan hero Aeneas. Dating back to 1688, it also features semi-comical scenes of witches, spirits, and sailors.

Each of the singers and players in Dido and Aeneas is a music student and the opera is being staged as part of a module developed especially for the University's music degree by Dr Larry Zazzo.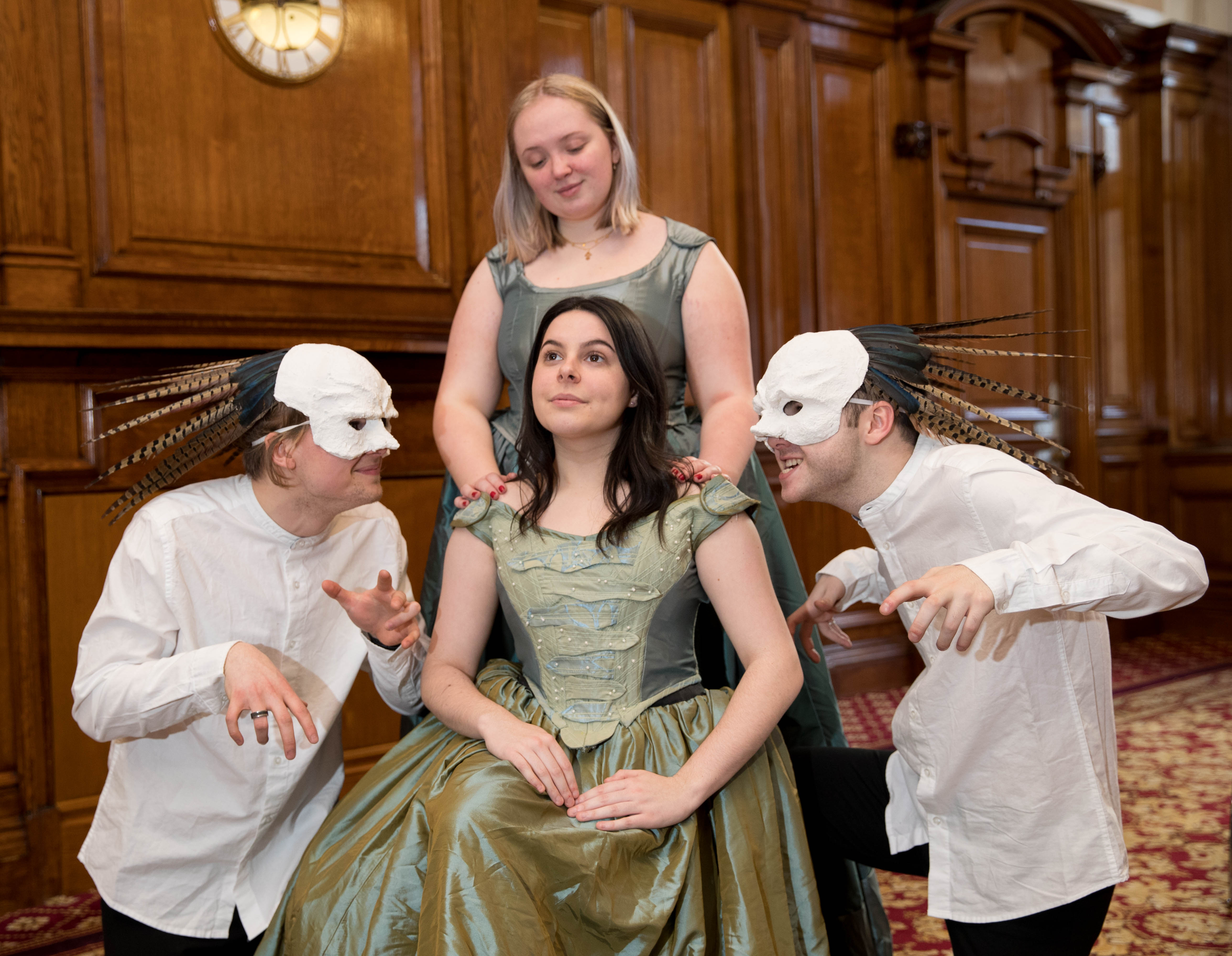 Energy and enthusiasm
Dr Zazzo, Newcastle University's Head of Performance and an internationally acclaimed countertenor, says: "This is a wonderful opportunity for students from all musical backgrounds, many with little or no operatic or stage experience, to integrate what they're learning about Baroque opera in lectures and reading into a very practical, hands-on experience.

"Their energy and enthusiasm is inspiring, and Purcell's masterpiece is rewarding us with its strange mix of hilarity and pathos in rehearsals."

Anna Dias, a second-year Newcastle music student who will sing the title role of Dido, says: "The rehearsals have been a huge eye-opener into the world of Baroque Opera.
"From looking at Baroque gesture and dance to introducing exciting ornamentation into the music, it has been such a wonderful experience."
The set and costumes have been designed by Eva Masterman, the University's Norman Lipmann Ceramics Fellow, while the historically-informed choreography is by Oxford University Baroque dance and gesture scholar Dionysios Kyropoulos.

This is the second opera Newcastle University students have staged. Acis and Galatea was performed at the Tyne Theatre and Opera House in 2018. It was a sell-out at historic Seaton Delaval Hall in 2018, so a second performance of Dido is also planned for Seaton Delaval this June.

Dido and Aeneas will be presented at the Tyne Theatre at 7.30pm on Tuesday 24 March. Tickets are priced from £3 for students, £5 and £9.
---
Latest News